Regular price
Sale price
$7.00 USD
Unit price
per
Sale
Sold out
Introducing Connect your Topic with Their Physical and/or Emotional Wellbeing from our Content Class series! 
This is one of our Content Class Trainings, where Julie and Jess, our expert social media coaches, will help you master the art of connecting with your target audience and grow your small business's online presence.
In this training, we will focus on the power of niche leadership and how to effectively connect with your target audience by addressing their emotional and physical needs.

Are you in the dieting niche? Discover the immense benefits of losing just 10% of your body weight with our training, "The Benefits of Losing Just 10% of Your Body Weight."
We will guide you through finding unique slants, such as exploring the emotional aspects of dieting and the impact it has on your mindset. By typing in keywords like "diet mentality" or "diet emotions" in a search engine, you can unlock countless ideas to engage and help your audience.

If you are in the success niche, our training, "There's a Link Between Good Health and Overall Success in Life," will be invaluable to you. We will provide insightful statistics on the overall health of successful individuals compared to those who earn less. Gain a deeper understanding of the work-life balance concept and learn how to leverage it to connect with your audience effectively.

In the painting niche? Our training, "4 Ways a Couple's Art Session Can Strengthen Your Relationship... The Very First Time!" will be a game-changer for your business.
Explore the emotional benefits of bonding with your partner through art sessions and discover the physical benefits of reducing screen time in favor of creative pursuits. Boost your customers' satisfaction by highlighting the positive impact of art on relationships.

It's time to take action and create remarkable content that resonates with your audience! Join our Facebook Group at Socially Inclined to share your creations and get feedback from a supportive community.
Don't miss this opportunity to elevate your online marketing game and witness your small business thrive!


- Julie & Jess, Socially Inclined
Digital Delivery

Our products are instantly delivered on the thank you page after checkout. You will download a PDF with a How To and all of your deliverables.
Have These Scheduled

NOTE: This bundle DOES NOT INCLUDE our best-selling scheduling software Socially Suite.

Save time with social automation. Check out our Socially Suite Dashboard where we automatically schedule these plus our MVP content for you to approve to automatically post to all of your networks.

***If you purchase BOTH a dashboard membership AND this content bundle, then we are happy to schedule it for you for free. Just reach out to us when you are ready for our help! :)
No Refunds or Exchanges

Due to the fact that all of our products are instantly delivered as digital products we do not offer refunds. Please be sure to look at the images of the product as they are a fair representation of what is included as well as read the full description. If you have any questions please reach out via chat before ordering.
We Love Feedback

We appreciate your ideas and feedback and would love to know what works best for your industry and how you have adapted the ideas to fit. Any feedback you can share will help to improve future planners.
Share
View full details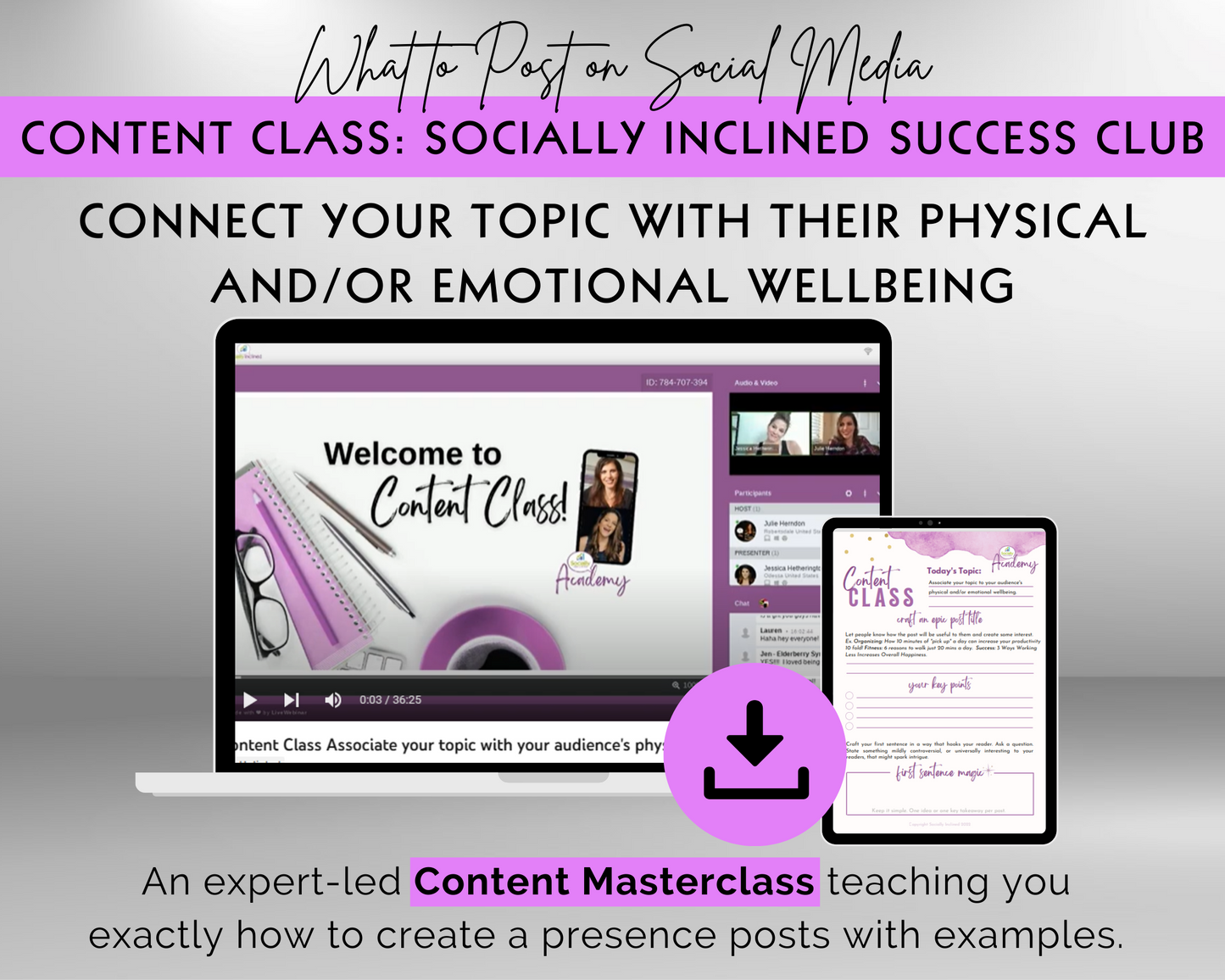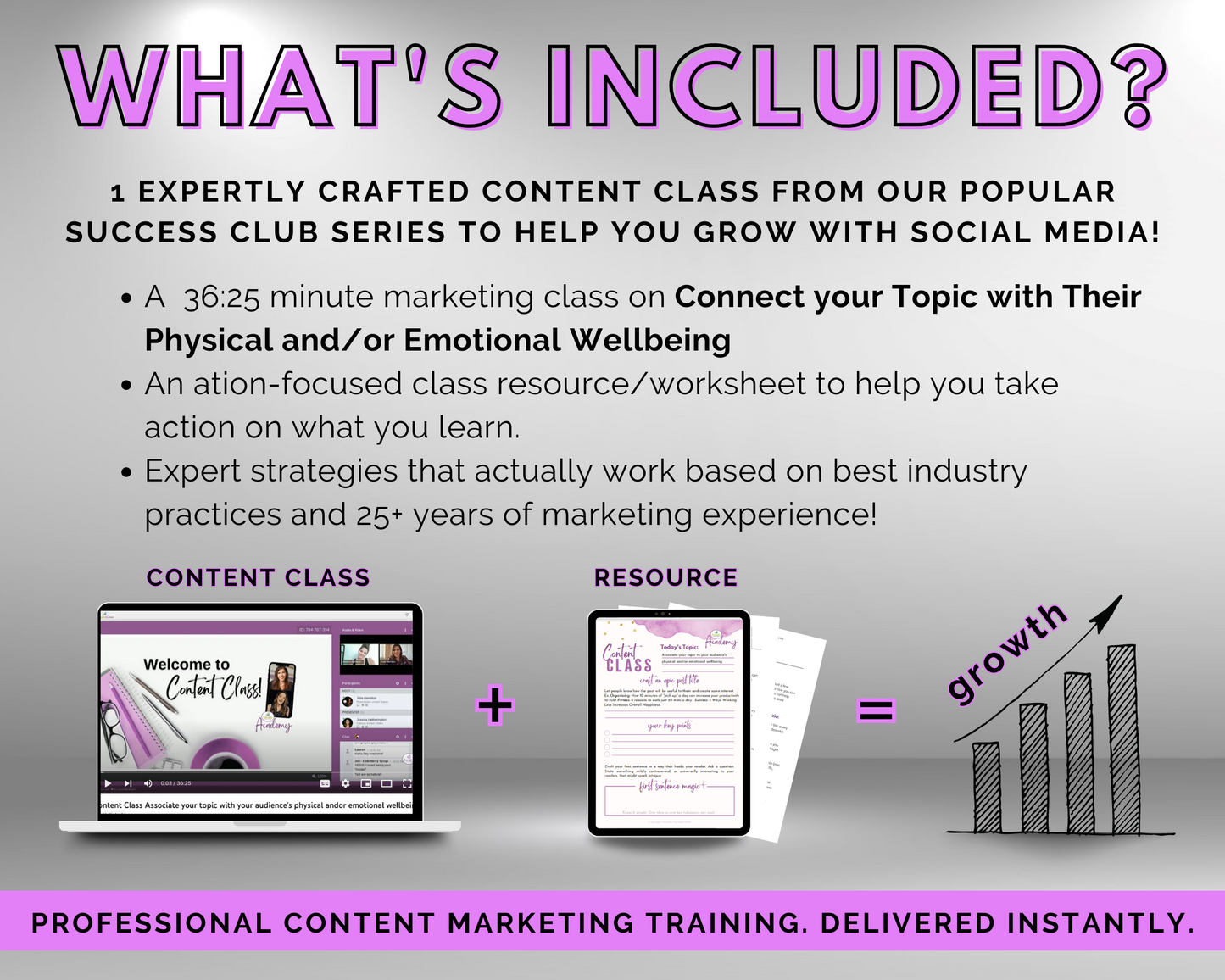 Instant Download

Easy to access downloadable PDF with everything you need to enjoy your product.

We're Here to Help

Please reach out if you need any help with access or bulk uploading.