Regular price
Sale price
$7.00 USD
Unit price
per
Sale
Sold out
Introducing Craft Amazing Checklists Perfect for Your Viewers from our Content Class series! 
This is one of our Content Class Trainings, where Julie and Jess, our expert social media coaches, will help you master the art of connecting with your target audience and grow your small business's online presence.
Are you looking for ways to engage your audience and provide valuable resources? Look no further than the power of checklists!
With our Checklist Creation Training, we'll show you how to turn your blog posts into downloadable and printable PDFs that your audience will love.

Imagine being able to provide your audience with a handy checklist tailored to their specific needs.
By simply typing in your niche topic and the word "checklist," you can gather ideas without copying others. With our guidance, you'll learn how to create your own unique checklists from scratch.

In the diet niche, for example, you can develop a checklist titled "A Checklist of 10 Foods You Need in Your Daily Diet."
Feel free to customize the number or type of food to suit your audience's preferences. You can even tweak the purpose, such as "A Checklist of 15 Non-Starchy Vegetables That Help You Lose Weight." The possibilities are endless!

In the success niche, you can create a "Launch Checklist for Digital Info Products." This checklist will walk your audience through the intricate procedural details of launching a digital product, from product listings to testing the sale and delivery process.
They'll gain a comprehensive understanding of what it takes to succeed in the digital info product world.

For those interested in survival situations, our training offers a "Medical Supply Checklist to Keep Your Family Safe." With this checklist, you can provide your audience with everything they need to ensure their family's safety during survival situations.
From essential medical supplies to effective communication strategies, you can cover various survival issues and equip your audience with the knowledge they need.

Don't miss out on the opportunity to engage your audience with valuable and actionable checklists.
Enroll in our Checklist Creation Training today and start providing your niche with practical resources they can use offline.
Grow your online presence and become an authority in your field. Join us and let's boost your business together!
 - Julie & Jess, Socially Inclined
Digital Delivery

Our products are instantly delivered on the thank you page after checkout. You will download a PDF with a How To and all of your deliverables.
Have These Scheduled

NOTE: This bundle DOES NOT INCLUDE our best-selling scheduling software Socially Suite.

Save time with social automation. Check out our Socially Suite Dashboard where we automatically schedule these plus our MVP content for you to approve to automatically post to all of your networks.

***If you purchase BOTH a dashboard membership AND this content bundle, then we are happy to schedule it for you for free. Just reach out to us when you are ready for our help! :)
No Refunds or Exchanges

Due to the fact that all of our products are instantly delivered as digital products we do not offer refunds. Please be sure to look at the images of the product as they are a fair representation of what is included as well as read the full description. If you have any questions please reach out via chat before ordering.
We Love Feedback

We appreciate your ideas and feedback and would love to know what works best for your industry and how you have adapted the ideas to fit. Any feedback you can share will help to improve future planners.
Share
View full details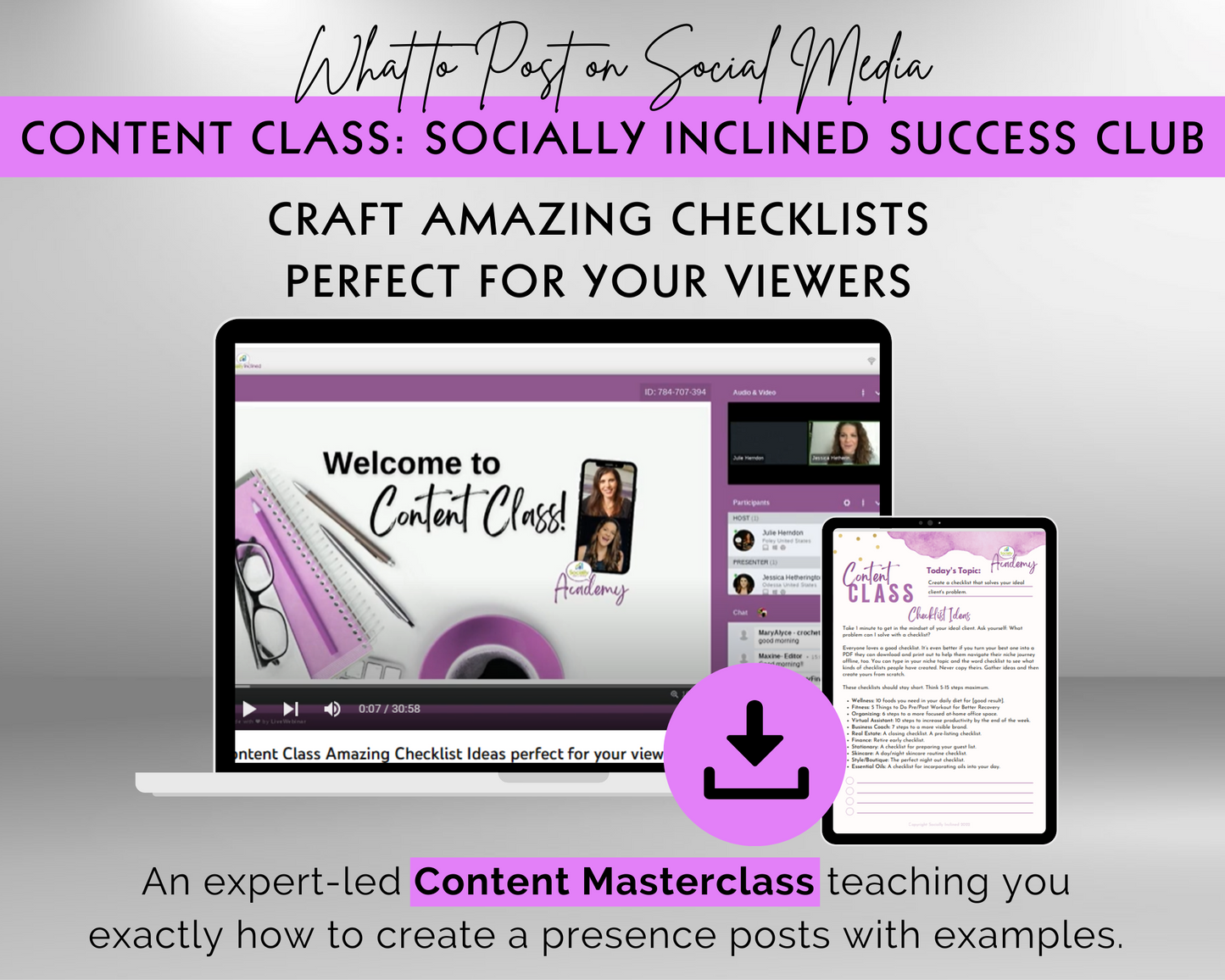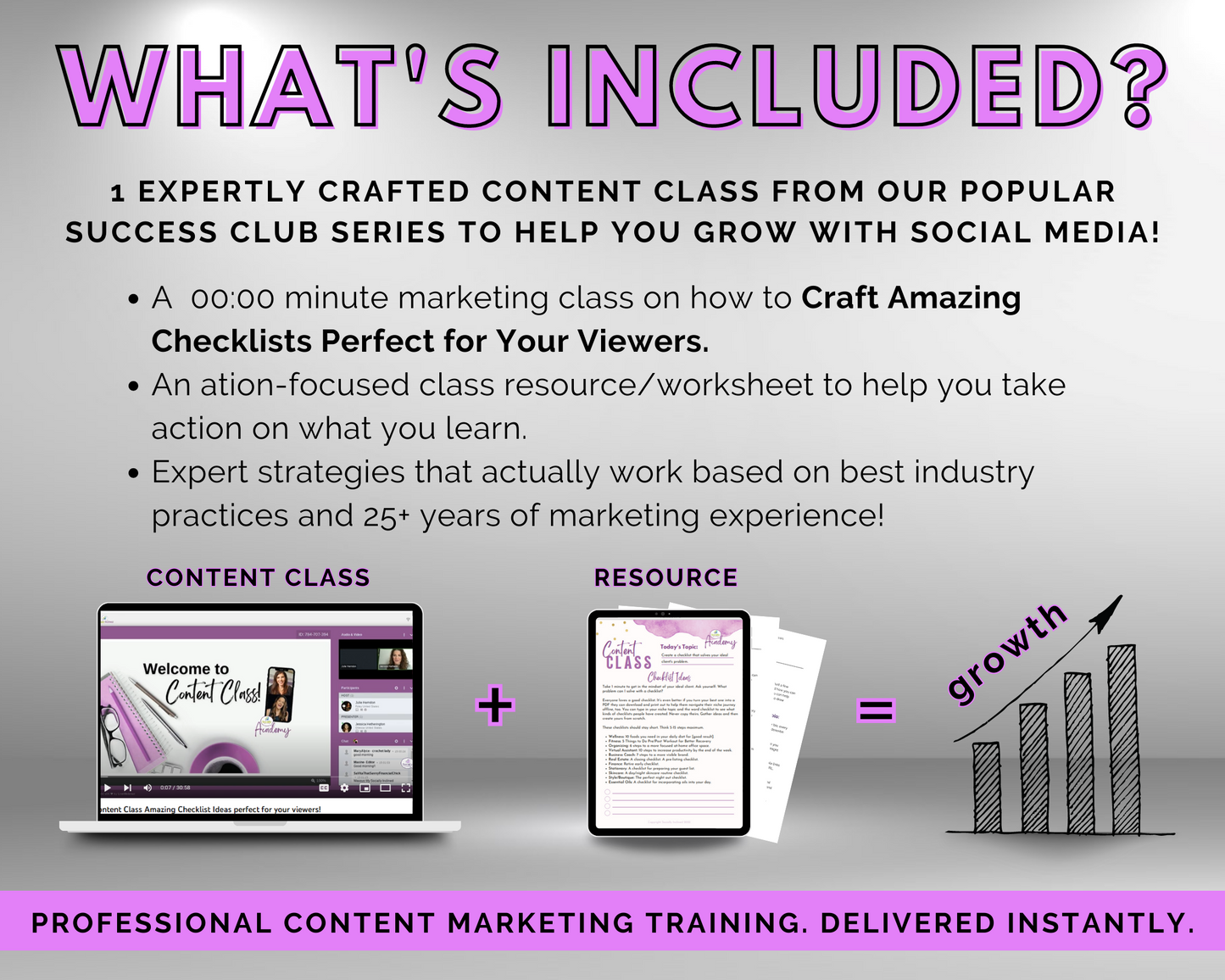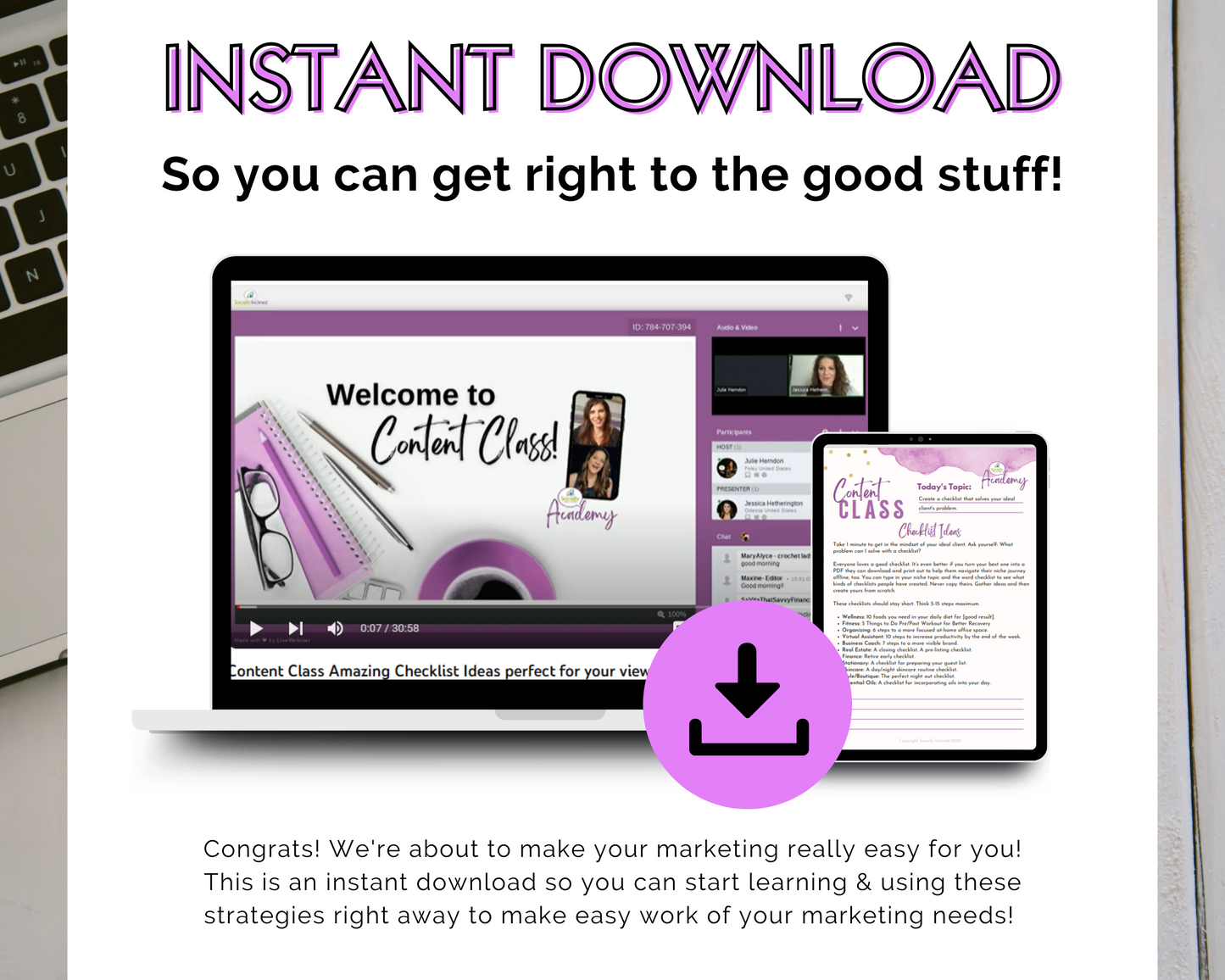 Instant Download

Easy to access downloadable PDF with everything you need to enjoy your product.

We're Here to Help

Please reach out if you need any help with access or bulk uploading.