Regular price
Sale price
$7.00 USD
Unit price
per
Sale
Sold out
Introducing our latest training: "Create Top Resources Your Audience Needs!"
This is one of our Content Class Trainings that focuses on the importance of resource lists in helping your audience find tools, experts, ideas, and courses related to their niche.
By searching for your niche topic and adding the words "resource" or "supplies," you can compile a valuable list of references that your audience can turn to whenever they need assistance.
In the diet niche, for example, you could create a resource list titled "The Best Resources for Low Carb Meal Ideas Online."
This list could include recipe sites and apps that help people calculate the carbs in their meal plans, making it easier for them to stick to their diet goals.

For those in the success niche, we recommend creating a resource list titled "Top 10 Resources You Need to Run an Online Empire."
This list would provide a comprehensive guide to the essential tools and elements required to establish an online business empire.
From autoresponder tools and graphic design software to platforms for selling products and domain names, this list ensures entrepreneurs have everything they need to succeed.

In the survival niche, we suggest a resource list titled "Online Resources for Building Your Survival Food Supplies." This list would feature the best places to order survival food supplies, including trusted sources like Amazon and direct company websites.
As an added bonus, you can include your affiliate links to earn commissions on any purchases made through your recommendations.

By watching this video, you will gain valuable insights and learn how to take action and grow your online presence.
Don't miss out on the opportunity to enhance your marketing strategies and expand your business. Get ready to embrace success with our Content Class Series!
  - Julie & Jess, Socially Inclined
Digital Delivery

Our products are instantly delivered on the thank you page after checkout. You will download a PDF with a How To and all of your deliverables.
Have These Scheduled

NOTE: This bundle DOES NOT INCLUDE our best-selling scheduling software Socially Suite.

Save time with social automation. Check out our Socially Suite Dashboard where we automatically schedule these plus our MVP content for you to approve to automatically post to all of your networks.

***If you purchase BOTH a dashboard membership AND this content bundle, then we are happy to schedule it for you for free. Just reach out to us when you are ready for our help! :)
No Refunds or Exchanges

Due to the fact that all of our products are instantly delivered as digital products we do not offer refunds. Please be sure to look at the images of the product as they are a fair representation of what is included as well as read the full description. If you have any questions please reach out via chat before ordering.
We Love Feedback

We appreciate your ideas and feedback and would love to know what works best for your industry and how you have adapted the ideas to fit. Any feedback you can share will help to improve future planners.
Share
View full details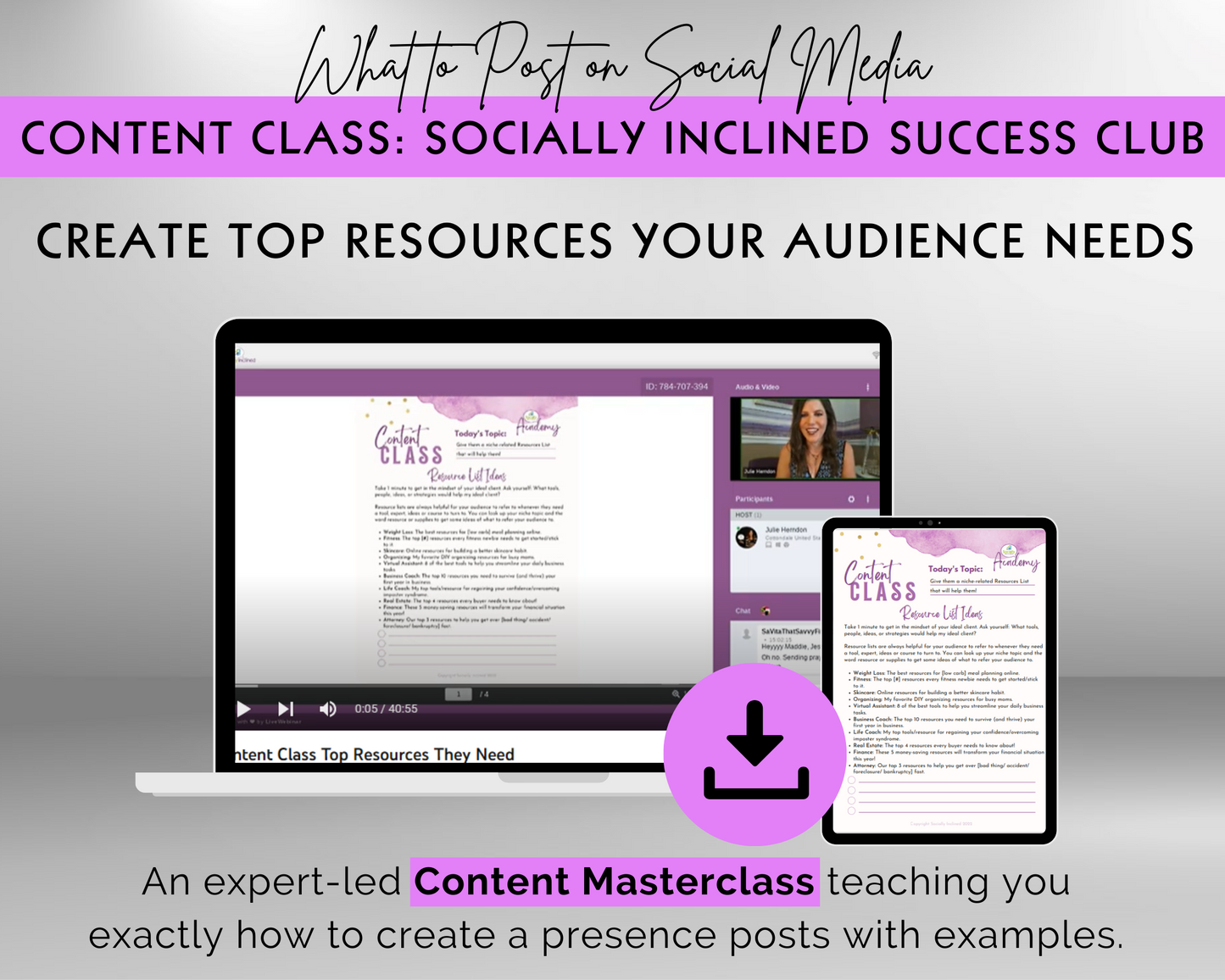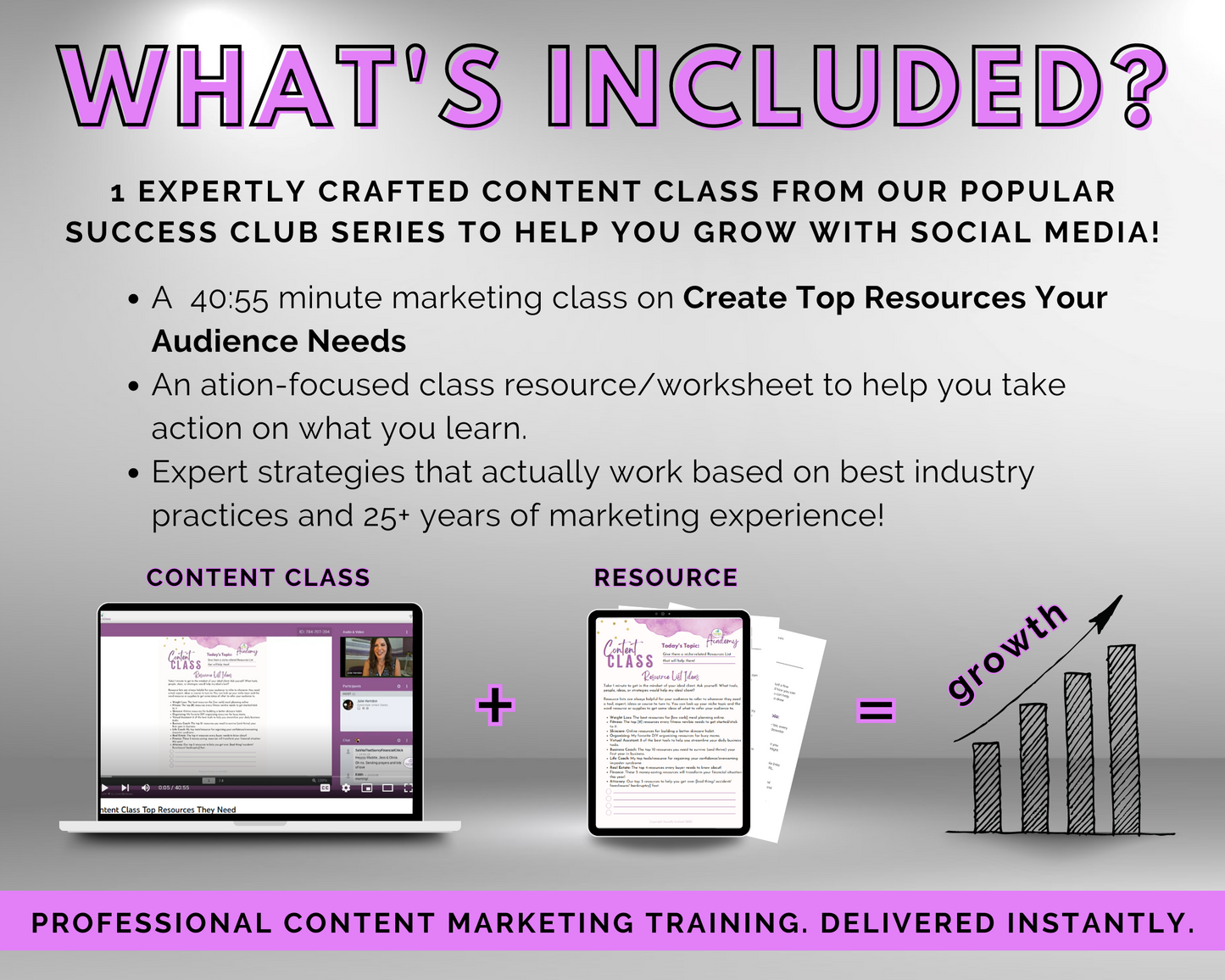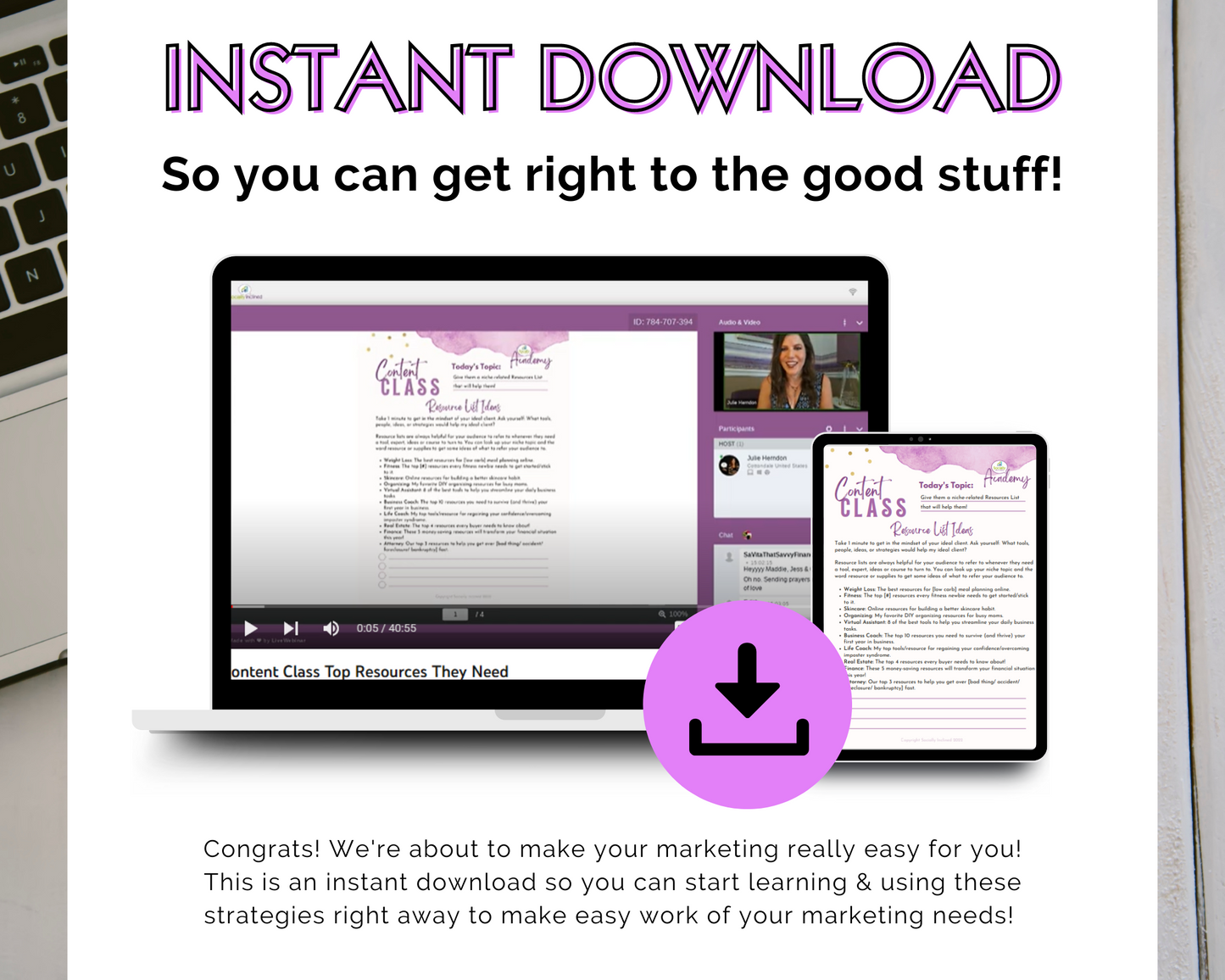 Instant Download

Easy to access downloadable PDF with everything you need to enjoy your product.

We're Here to Help

Please reach out if you need any help with access or bulk uploading.