Regular price
Sale price
$7.00 USD
Unit price
per
Sale
Sold out
Introducing Discuss GOAL SETTING the Right Way from our Content Class series! 
This is one of our Content Class Trainings, where Julie and Jess, our expert social media coaches, will help you master the art of connecting with your target audience and grow your small business's online presence.

In this training, we will teach you how to assist your clients in setting realistic and achievable goals, even if they are unsure of where to start. With our proven strategies, you can empower your clients to make progress in their personal and professional lives.

One of the key aspects of goal setting is understanding the specific needs and desires within various niches.
For example, in the diet niche, you can guide your clients in setting common sense weight loss goals that ensure long-lasting success.
Whether it's focusing on a weekly, monthly, or annual basis, or targeting specific measures like weight, BMI, or muscle mass, you can provide expert advice to help them reach their desired outcomes.
Additionally, you can assist them in setting goals related to their meals, such as monitoring calorie or carb intake.

In the success niche, our training will teach you how to help your clients create mini milestones from their overall project goals. By breaking down a larger undertaking, like launching an info product, into smaller achievable tasks, you can support them in making steady progress.
From hiring people for graphics or sales copy to completing the product draft and reaching out to potential affiliates, there are numerous mini steps that your clients may be unfamiliar with. Our goal-setting exercise will equip them with the knowledge and skills to navigate these crucial milestones.

In the nails niche, we have tailored our training specifically to address one common issue: nail biting. With the topic "How to Stop Biting Your Nails in a Week or Less!", you can delve into why people engage in this habit and position yourself as an expert in helping them overcome it.
Your goal blog post can focus on the ultimate objective of kicking their nail-biting habit and growing long, healthy nails. By providing valuable insights and guidance, you can become their go-to resource in achieving this significant goal.

Don't wait any longer to take action and create impactful content. Enroll in our Goal Setting for Success training now and unlock the potential to transform lives.
We encourage you to share your creations and connect with like-minded individuals in our Facebook Group.
Let's make a difference together!
- Julie & Jess, Socially Inclined

Digital Delivery

Our products are instantly delivered on the thank you page after checkout. You will download a PDF with a How To and all of your deliverables.
Have These Scheduled

NOTE: This bundle DOES NOT INCLUDE our best-selling scheduling software Socially Suite.

Save time with social automation. Check out our Socially Suite Dashboard where we automatically schedule these plus our MVP content for you to approve to automatically post to all of your networks.

***If you purchase BOTH a dashboard membership AND this content bundle, then we are happy to schedule it for you for free. Just reach out to us when you are ready for our help! :)
No Refunds or Exchanges

Due to the fact that all of our products are instantly delivered as digital products we do not offer refunds. Please be sure to look at the images of the product as they are a fair representation of what is included as well as read the full description. If you have any questions please reach out via chat before ordering.
We Love Feedback

We appreciate your ideas and feedback and would love to know what works best for your industry and how you have adapted the ideas to fit. Any feedback you can share will help to improve future planners.
Share
View full details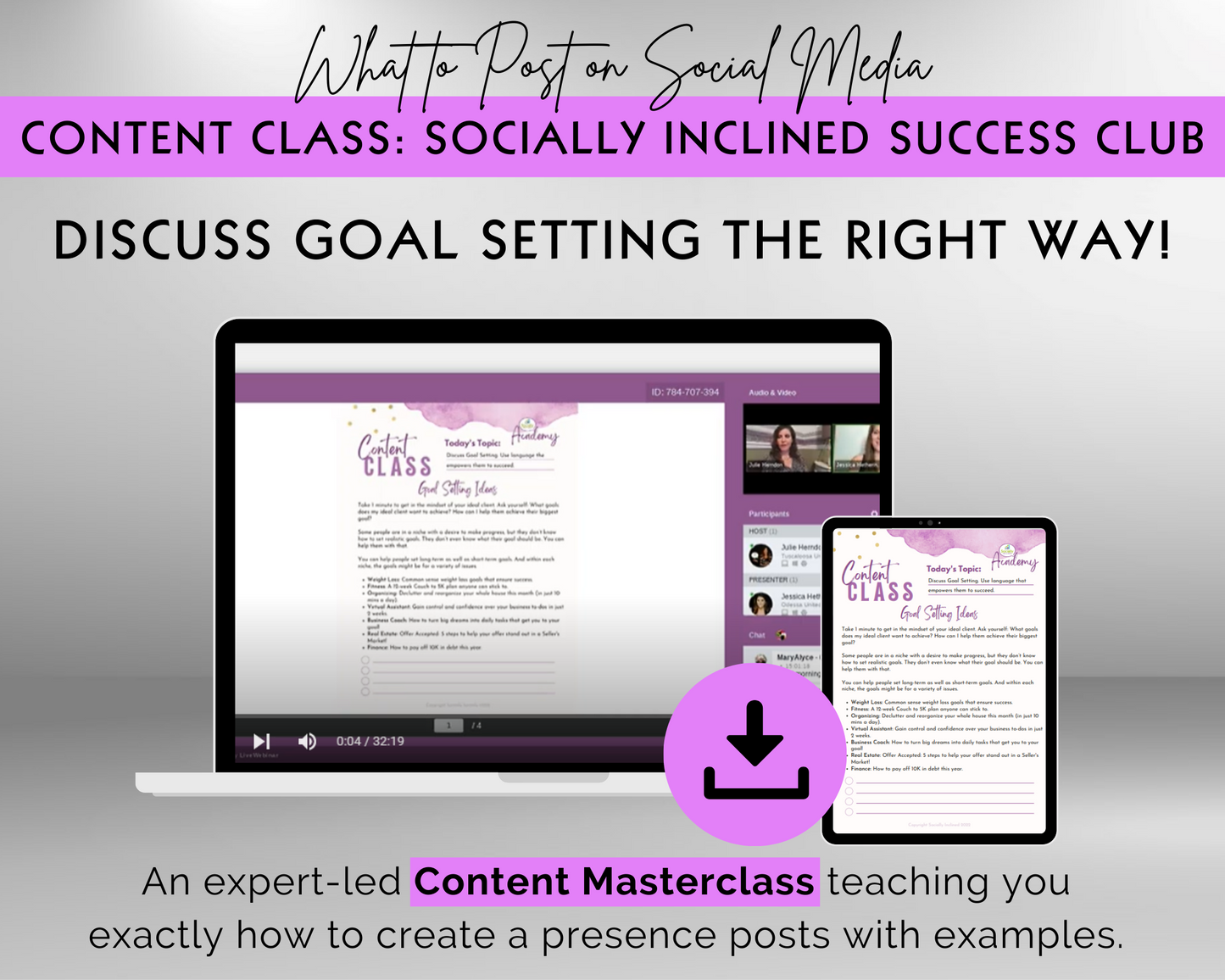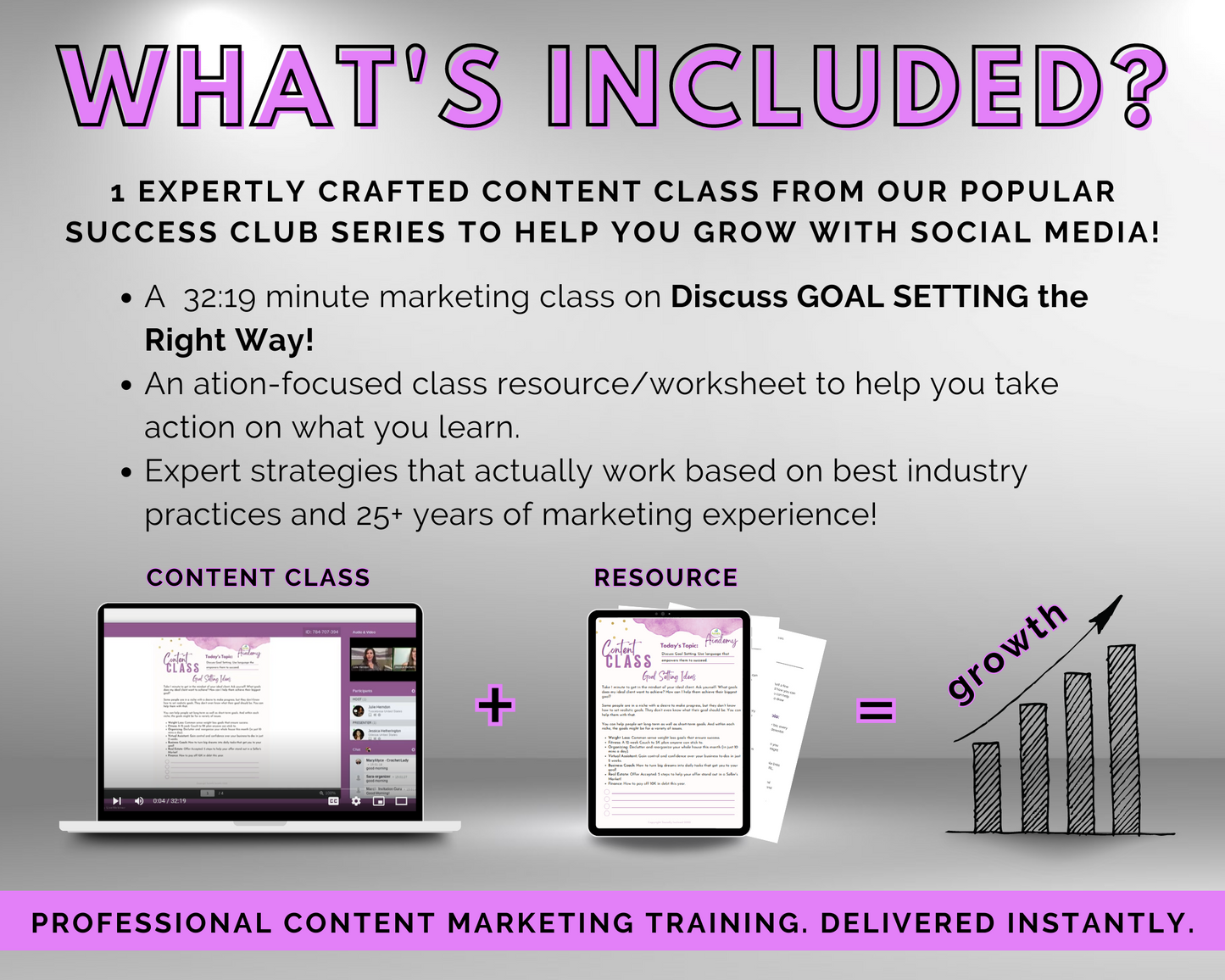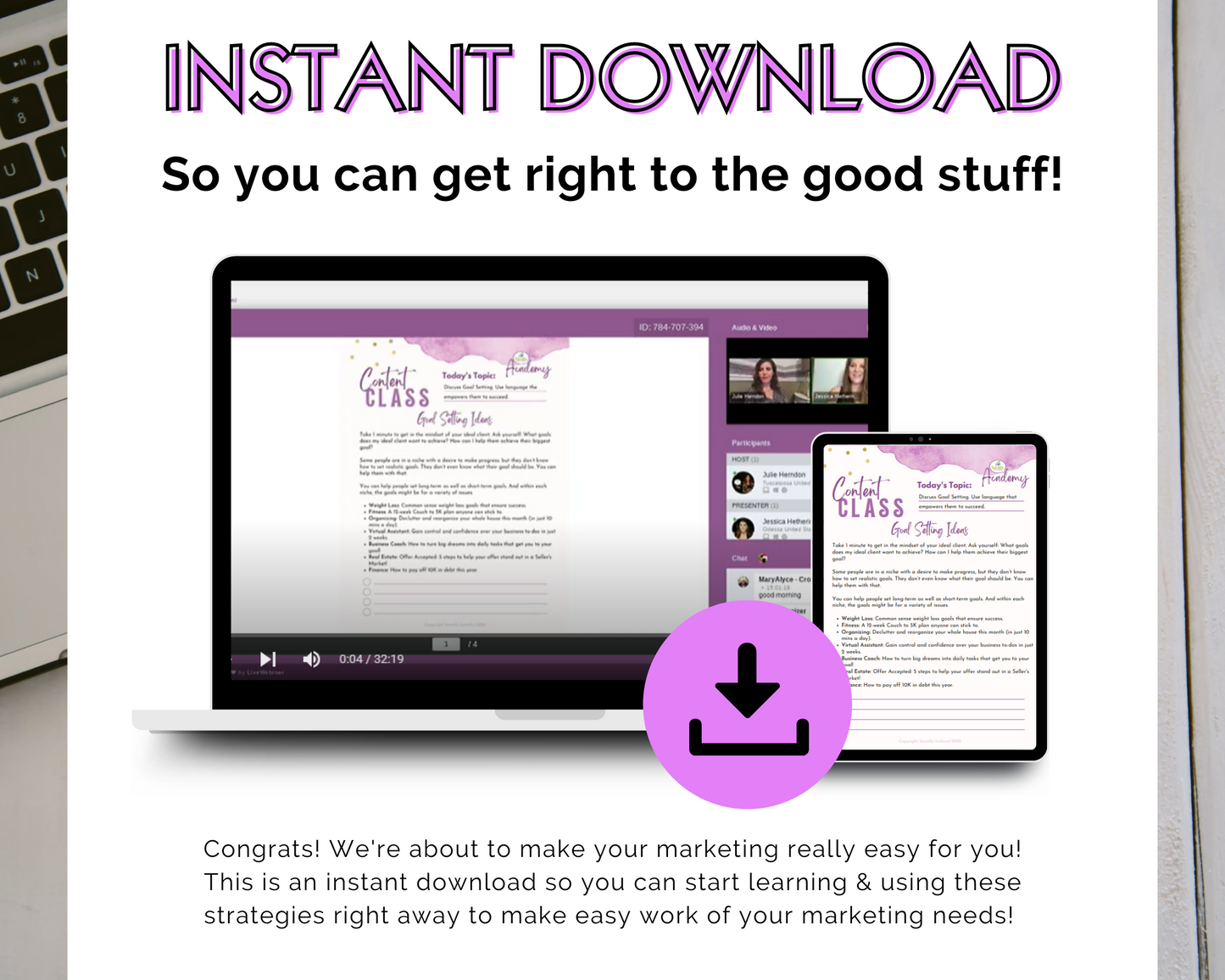 Instant Download

Easy to access downloadable PDF with everything you need to enjoy your product.

We're Here to Help

Please reach out if you need any help with access or bulk uploading.