Regular price
Sale price
$7.00 USD
Unit price
per
Sale
Sold out
Introducing Connect with Your Audience About Affected Relationships from our Content Class series! 

Are you ready to take your online marketing skills to the next level? Join Julie and Jess, our expert social media coaches, as they guide you through this transformative Content Class Training. As specialists in helping small businesses grow their online presence, they understand the importance of building relationships with your audience.

In this training, we dive deep into the concept of considering the relationships that are affected by the topics you discuss with your audience. It's not just about your followers, but also about their friends, family, and even coworkers. By visualizing your ideal reader and understanding their interactions, you can create content that truly resonates.

For instance, if you're in the dieting niche, you might explore the topic of "Dieting When You're Dealing with an Unsupportive Spouse." Here, we help you navigate the challenges that arise when an adult female embarks on a weight loss journey while having a spouse who may either support or hinder her progress.
We also delve into other relationships that may impact her, such as well-meaning or sabotaging friends, coworkers who bring tempting treats, or overbearing parents who always offer unsolicited advice.

In the success niche, we encourage you to "Surround Yourself with Friends Who Don't Belittle Your Entrepreneurial Efforts." As entrepreneurs often face isolation without colleagues, it's crucial to have a support system that uplifts instead of belittles.
We explore real-life scenarios and provide strategies to help you build a network of like-minded individuals who understand and support your entrepreneurial journey.

For those in the survival niche, we tackle the importance of "Forming a Community of Like-Minded Friends and Family for Survival Strength." Whether it's about overall community-building or specific topics such as protection, defense, or community gardening, this training equips you with the knowledge and tools to create a strong support network. By finding common ground and fostering unity, you can increase your readers' trust and loyalty in your mission.

Remember, establishing genuine connections with your audience is the key to success.
Through this Content Class Training, Julie and Jess empower you to think beyond the surface level and consider the relationships affected by your content. By understanding your readers' experiences and offering valuable insights, you can build a strong bond that drives growth for your small business.
Enroll in our Content Class Training: Connect with Your Audience About Affected Relationships now and start creating impactful content that resonates with your audience.
To your unparalleled success,
Julie & Jess - Socially Inclined
Digital Delivery

Our products are instantly delivered on the thank you page after checkout. You will download a PDF with a How To and all of your deliverables.
Have These Scheduled

NOTE: This bundle DOES NOT INCLUDE our best-selling scheduling software Socially Suite.

Save time with social automation. Check out our Socially Suite Dashboard where we automatically schedule these plus our MVP content for you to approve to automatically post to all of your networks.

***If you purchase BOTH a dashboard membership AND this content bundle, then we are happy to schedule it for you for free. Just reach out to us when you are ready for our help! :)
No Refunds or Exchanges

Due to the fact that all of our products are instantly delivered as digital products we do not offer refunds. Please be sure to look at the images of the product as they are a fair representation of what is included as well as read the full description. If you have any questions please reach out via chat before ordering.
We Love Feedback

We appreciate your ideas and feedback and would love to know what works best for your industry and how you have adapted the ideas to fit. Any feedback you can share will help to improve future planners.
Share
View full details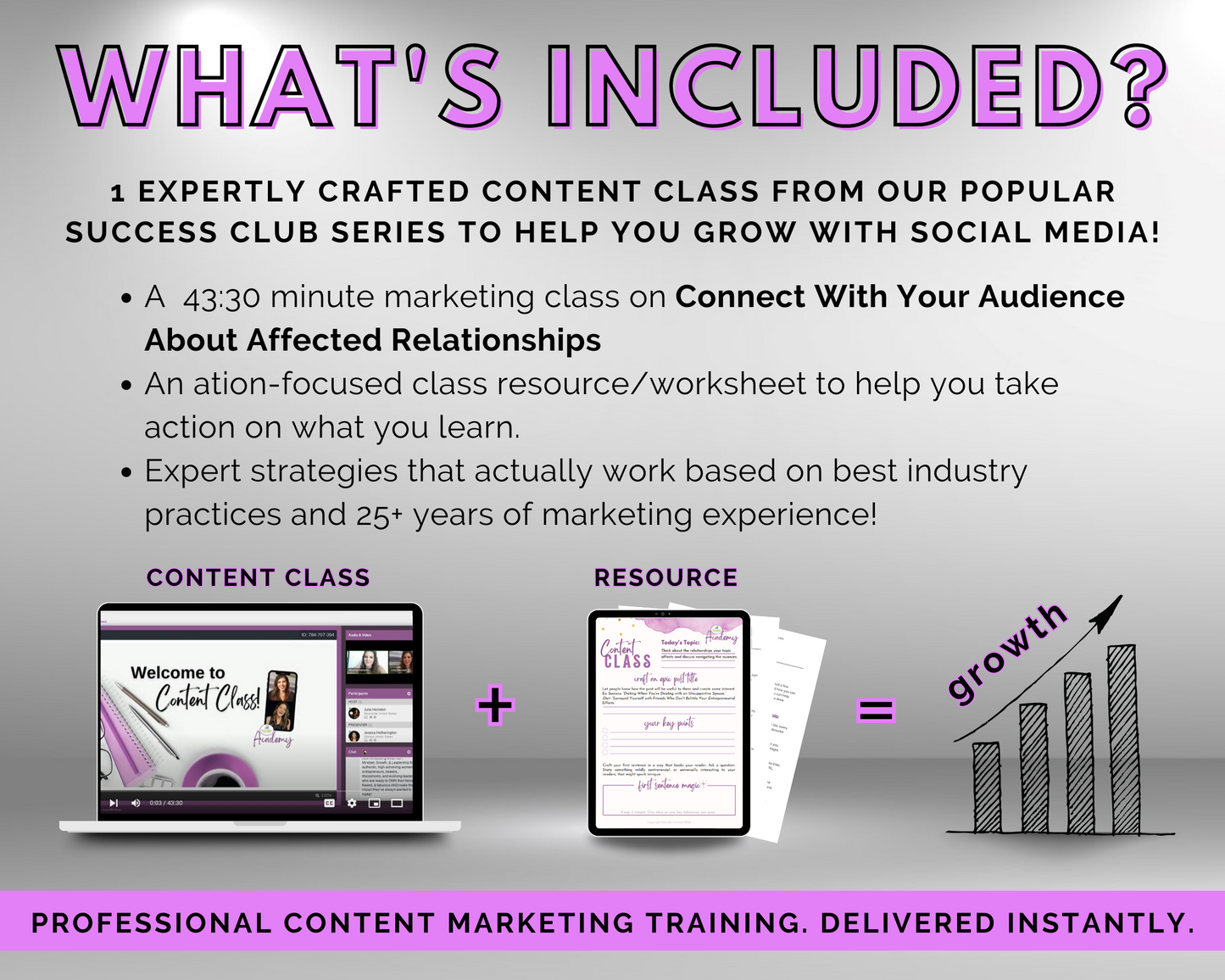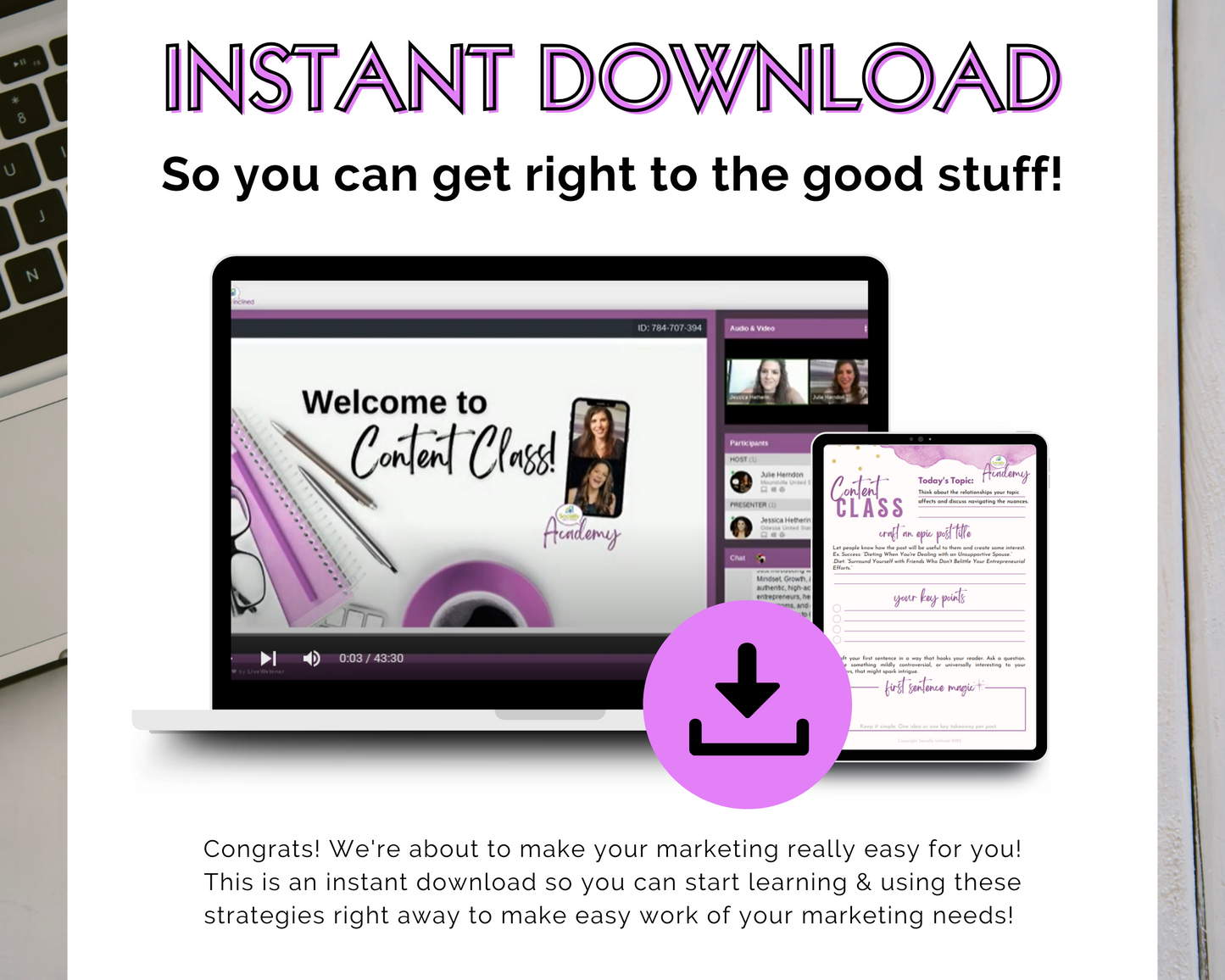 Instant Download

Easy to access downloadable PDF with everything you need to enjoy your product.

We're Here to Help

Please reach out if you need any help with access or bulk uploading.