Regular price
Sale price
$7.00 USD
Unit price
per
Sale
Sold out
Introducing How to Share your MISTAKES to EMPOWER Others from our Content Class series! 
This is one of our Content Class Trainings specifically designed to help small businesses grow their online presence and excel in online marketing.
In this training, Julie and Jess, expert social media coaches, share their valuable insights and strategies to help you avoid common mistakes in your niche.
By understanding and acknowledging these mistakes, you can position yourself as a leader and show your clients that they are not alone in their journey.
Are you tired of making mistakes that make you feel stupid or hopeless in your online marketing efforts? Look no further!
Our Content Class Training is here to save the day. With just 1 minute of your time, you can shift your mindset and focus on understanding your ideal client better.

Imagine being able to connect with your customers on a deeper level by sharing your own past mistakes or those that you have narrowly avoided.
By doing so, you can build trust, establish credibility, and create a sense of community among your audience, making them feel supported and less alone in their own journey.

This training is not only loaded with great ideas, but it also provides actionable strategies to help you overcome common pitfalls in your niche. It's time to step up as a leader in your industry and take your online marketing to the next level.

Don't miss out on this opportunity to learn from Julie and Jess, the masters of online marketing and small business growth. Take advantage of their expertise and transform your online presence today!

If you're craving more inspiration and guidance, feel free to leave a comment below.
We're here to support you every step of the way. Let our Content Class Training be the catalyst for your online marketing success.
  - Julie & Jess, Socially Inclined
Digital Delivery

Our products are instantly delivered on the thank you page after checkout. You will download a PDF with a How To and all of your deliverables.
Have These Scheduled

NOTE: This bundle DOES NOT INCLUDE our best-selling scheduling software Socially Suite.

Save time with social automation. Check out our Socially Suite Dashboard where we automatically schedule these plus our MVP content for you to approve to automatically post to all of your networks.

***If you purchase BOTH a dashboard membership AND this content bundle, then we are happy to schedule it for you for free. Just reach out to us when you are ready for our help! :)
No Refunds or Exchanges

Due to the fact that all of our products are instantly delivered as digital products we do not offer refunds. Please be sure to look at the images of the product as they are a fair representation of what is included as well as read the full description. If you have any questions please reach out via chat before ordering.
We Love Feedback

We appreciate your ideas and feedback and would love to know what works best for your industry and how you have adapted the ideas to fit. Any feedback you can share will help to improve future planners.
Share
View full details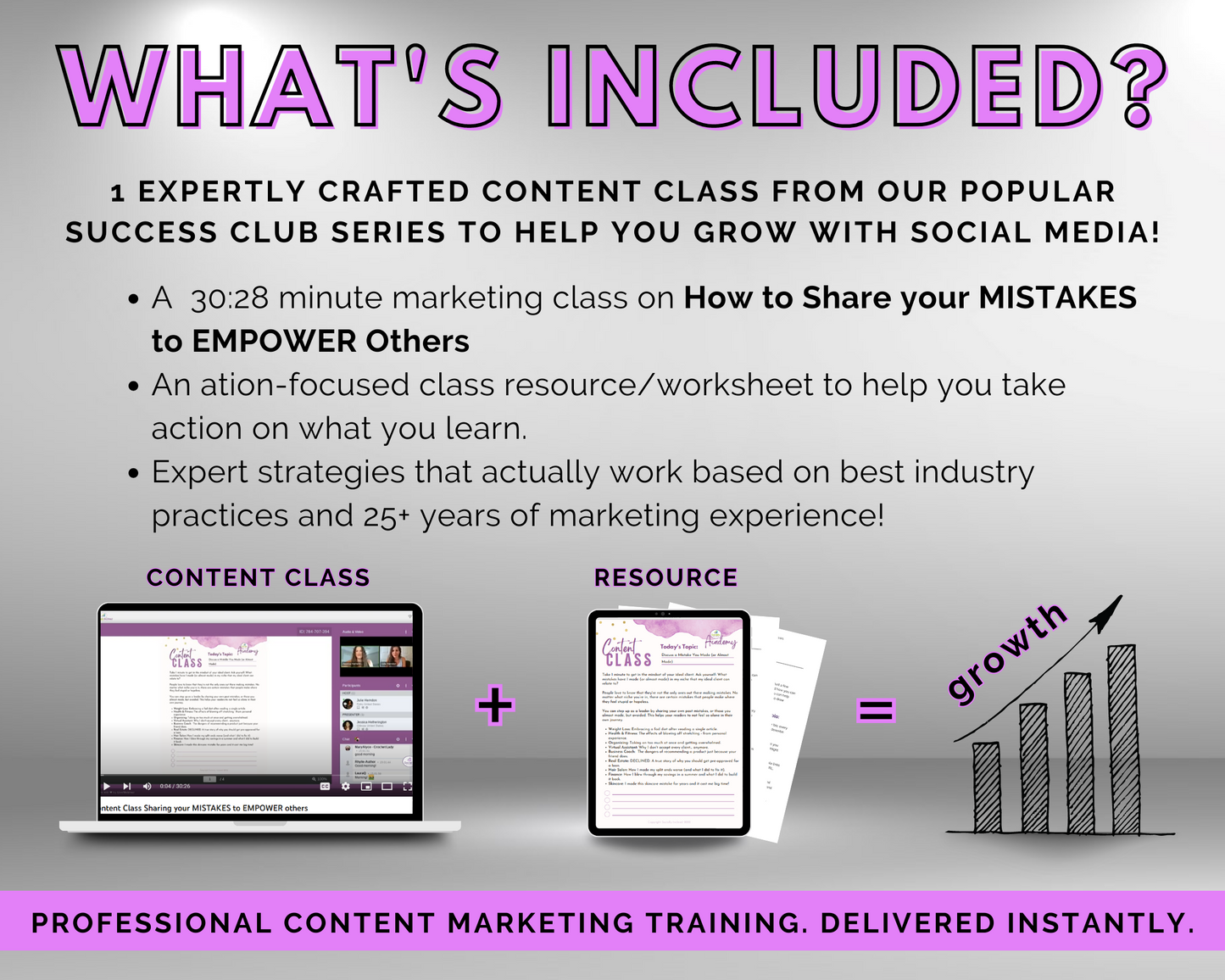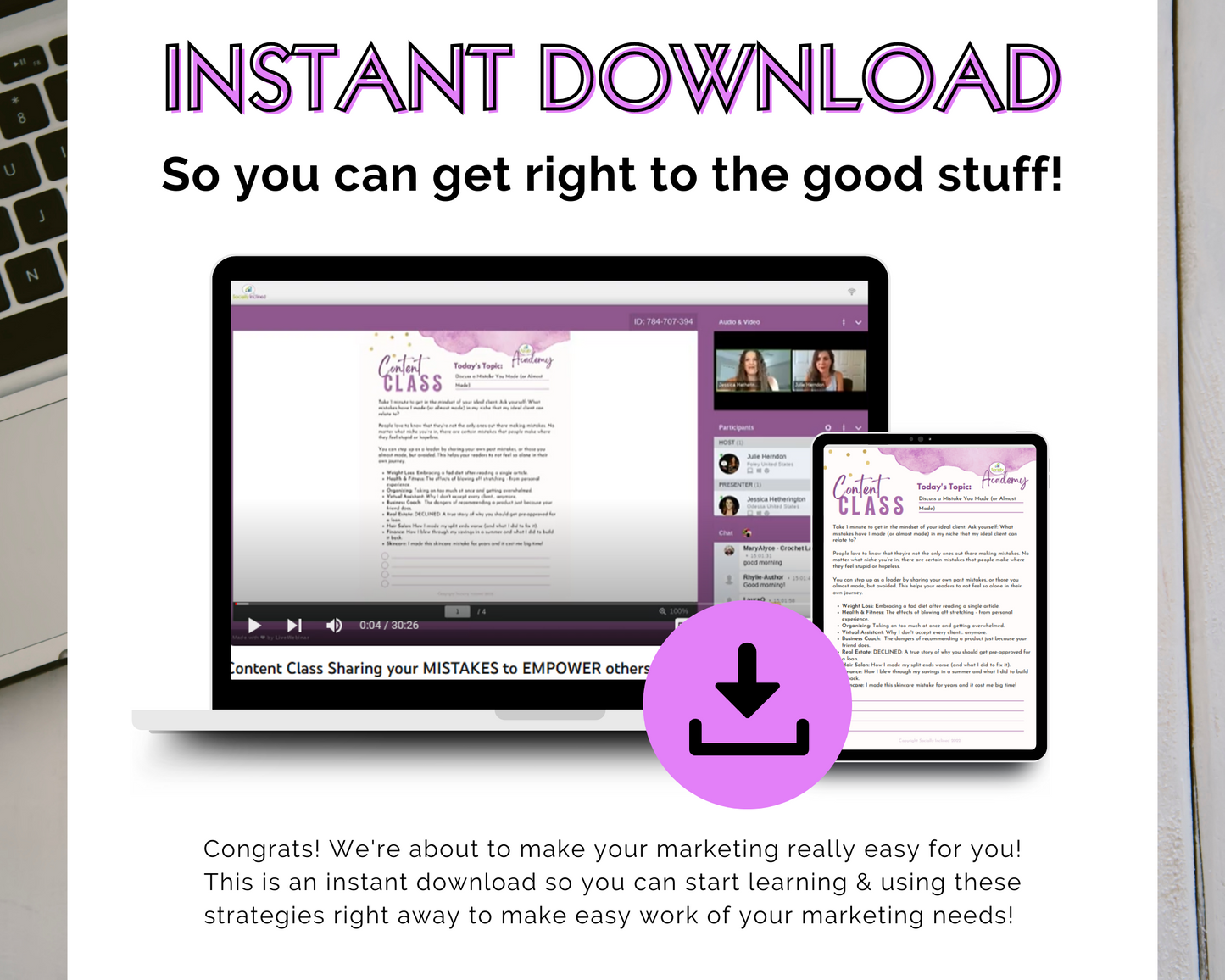 Instant Download

Easy to access downloadable PDF with everything you need to enjoy your product.

We're Here to Help

Please reach out if you need any help with access or bulk uploading.