Regular price
Sale price
$7.00 USD
Unit price
per
Sale
Sold out
Introducing Tie Another Niche into Your Own to Grow Your Reach from our Content Class series! 
This is one of our Content Class Trainings that will help you expand your online reach and grow your business. In this training, you will learn how to incorporate related niche topics into your main niche to attract more potential clients or customers.
By combining different niche topics, you can create a unique blog slant that appeals to a wider audience.
For example, if you are in the diet niche, you can tie it in with the sleep niche. The title of your blog post could be "Dieters Who Get a Good Night's Sleep Lose More Weight." This allows you to discuss the connection between getting enough sleep and curbing sugary cravings for energy. You can also share relevant statistics to support your claims.

But it's not just about stating the fact, it's about helping your audience achieve their goals. For example, if they struggle with getting enough sleep, you can provide suggestions on how to get a full 8 hours every night.

In the success niche, you can create a slant such as "Stress Relief Tips for Solo Entrepreneurs." As an entrepreneur, stress can come from various sources like isolation, financial uncertainty, fear of failure, and learning new strategies.
By showing empathy and understanding, you can relate to your audience and their struggles. Take it a step further by teaching them stress relief techniques such as better time management or engaging in mindful meditation.

In the survival niche, you can explore a slant like "Decisions Pet Owners Have to Make in a Survival Situation." Pets are an important part of our families, and in extreme situations with limited food supplies, pet owners face difficult choices. You can provide valuable information on stocking food for different types of pets during a survival situation to ensure they do not go hungry.

Now it's time to take action and create your own content! Enroll now!
We can't wait to see your amazing creations and help you grow your online presence!

-Julie & Jess, Socially Inclined
Digital Delivery

Our products are instantly delivered on the thank you page after checkout. You will download a PDF with a How To and all of your deliverables.
Have These Scheduled

NOTE: This bundle DOES NOT INCLUDE our best-selling scheduling software Socially Suite.

Save time with social automation. Check out our Socially Suite Dashboard where we automatically schedule these plus our MVP content for you to approve to automatically post to all of your networks.

***If you purchase BOTH a dashboard membership AND this content bundle, then we are happy to schedule it for you for free. Just reach out to us when you are ready for our help! :)
No Refunds or Exchanges

Due to the fact that all of our products are instantly delivered as digital products we do not offer refunds. Please be sure to look at the images of the product as they are a fair representation of what is included as well as read the full description. If you have any questions please reach out via chat before ordering.
We Love Feedback

We appreciate your ideas and feedback and would love to know what works best for your industry and how you have adapted the ideas to fit. Any feedback you can share will help to improve future planners.
Share
View full details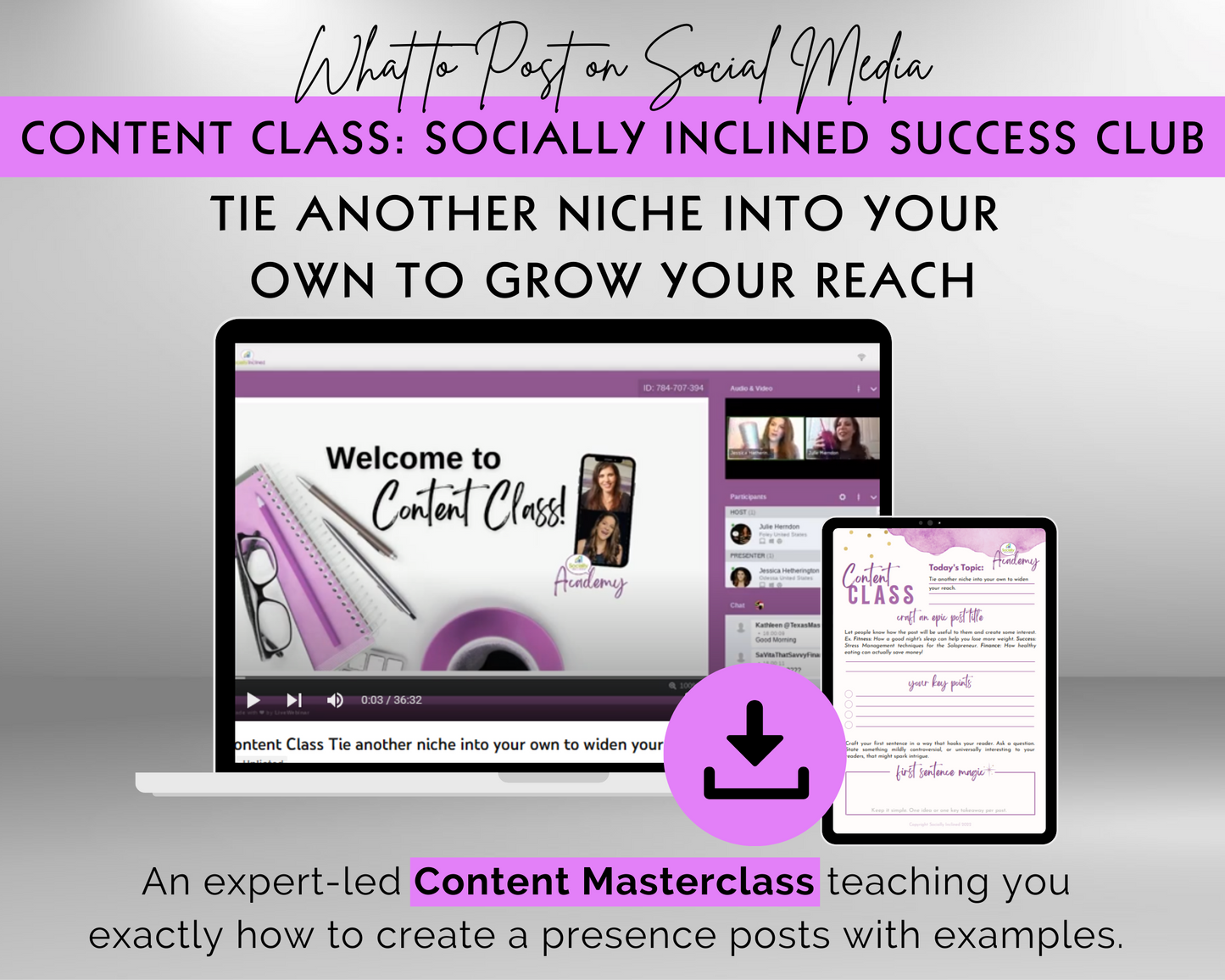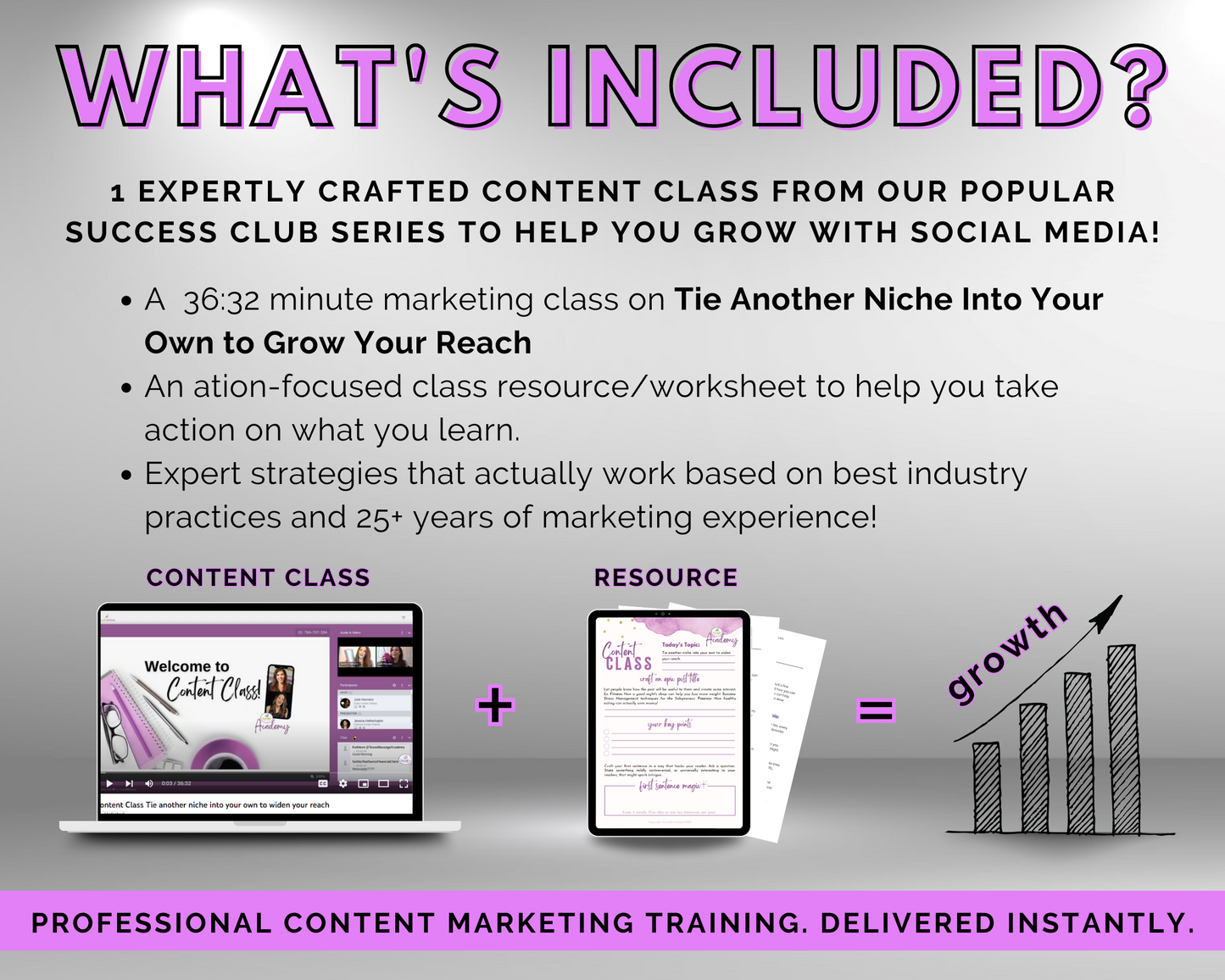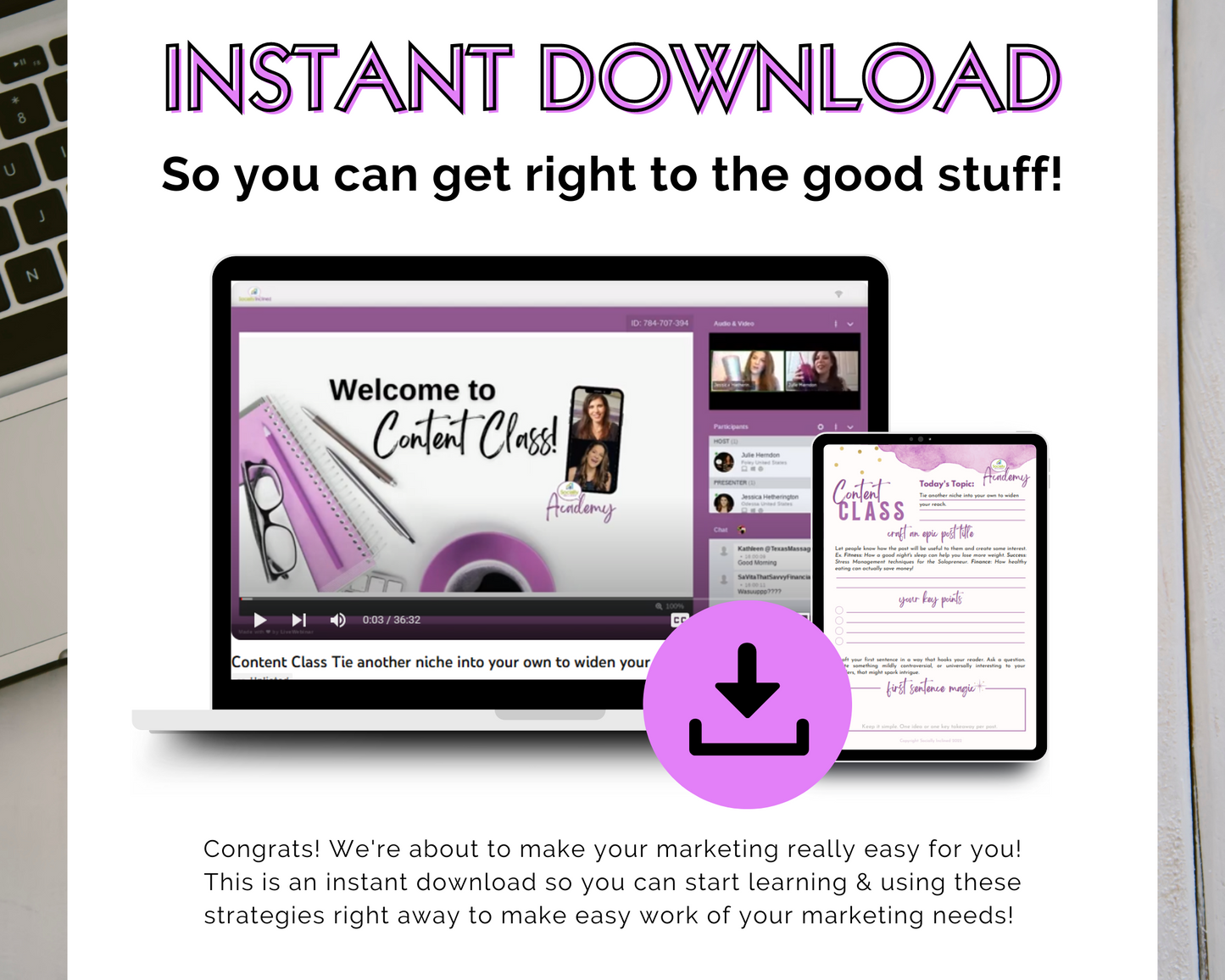 Instant Download

Easy to access downloadable PDF with everything you need to enjoy your product.

We're Here to Help

Please reach out if you need any help with access or bulk uploading.