Regular price
Sale price
$7.00 USD
Unit price
per
Sale
Sold out
Introducing Sharing Niche-Related News or Articles the Right Way from our Content Class series! 
Stay ahead of the game and become a niche leader with our training on how to effectively share and discuss the latest news in your industry.
In this Content Class Training, Julie and Jess will teach you valuable strategies to keep your audience informed and engaged, while also providing them with actionable steps to navigate the ever-changing landscape of your niche.

Being aware of recent news is crucial for any business looking to maintain their online presence. With our training, you'll learn the best methods to find relevant news sources, whether it be through direct news sites or using search engines to find specific niche topics.
We'll show you how to extract key information from these sources and present it in a way that captivates your audience.

But sharing news is not enough. Our training emphasizes the importance of fostering discussion with your audience.
We'll guide you on how to encourage interaction, allowing your audience to absorb and digest the news effectively. This two-way conversation is essential for building trust and loyalty with your followers.

Furthermore, simply presenting news without providing a plan of action can leave your audience feeling lost. That's why our training emphasizes the inclusion of actionable steps in your news releases.
We'll show you how to guide your audience towards solutions and provide them with a clear roadmap for implementing the new information.

When discussing a news story, we encourage the use of outbound links to the original source. This not only adds credibility to your content but also allows your audience to delve deeper into the topic.
We'll share tips on how to properly link out to ensure a seamless and user-friendly experience.

To illustrate the effectiveness of this strategy, let's explore a few examples from different niches:

1. In the dieting niche, you could share a slant such as "New Dietary Guidelines Released for Good Health." By linking out to the updated guidelines, you can discuss the changes and provide advice on healthy nutrition, especially for infants and toddlers. Help your readers understand the impact of childhood food habits on their weight gain.

2. For those in the success niche, consider sharing a slant like "Most Kids Prefer the Option of Being Solo Entrepreneurs Instead of College Graduates." Connect this news to a relevant article you found on CNBC, discussing the decline of interest in traditional colleges. Highlight the alternative path of becoming your own boss and offer insights on entrepreneurial success.

3. In the survival niche, captivating your audience with a slant like "Luxury Survival Becoming More Prominent Among Preppers" is a great opportunity to engage. Draw from the CNBC article that reveals doomsday preppers stocking up not only on supplies but also luxury homesteads and communities. Share insights on the rising trend of luxury survival and its implications.

By staying informed and effectively sharing recent news in your niche, you'll position yourself as an authority and resource for your audience.
Join us in this Content Class Training to learn the strategies that will enhance your online presence and solidify your status as a leader in your industry.
Don't miss out on this opportunity to level up your content game! Enroll now!
-Julie & Jess, Socially Inclined
Digital Delivery

Our products are instantly delivered on the thank you page after checkout. You will download a PDF with a How To and all of your deliverables.
Have These Scheduled

NOTE: This bundle DOES NOT INCLUDE our best-selling scheduling software Socially Suite.

Save time with social automation. Check out our Socially Suite Dashboard where we automatically schedule these plus our MVP content for you to approve to automatically post to all of your networks.

***If you purchase BOTH a dashboard membership AND this content bundle, then we are happy to schedule it for you for free. Just reach out to us when you are ready for our help! :)
No Refunds or Exchanges

Due to the fact that all of our products are instantly delivered as digital products we do not offer refunds. Please be sure to look at the images of the product as they are a fair representation of what is included as well as read the full description. If you have any questions please reach out via chat before ordering.
We Love Feedback

We appreciate your ideas and feedback and would love to know what works best for your industry and how you have adapted the ideas to fit. Any feedback you can share will help to improve future planners.
Share
View full details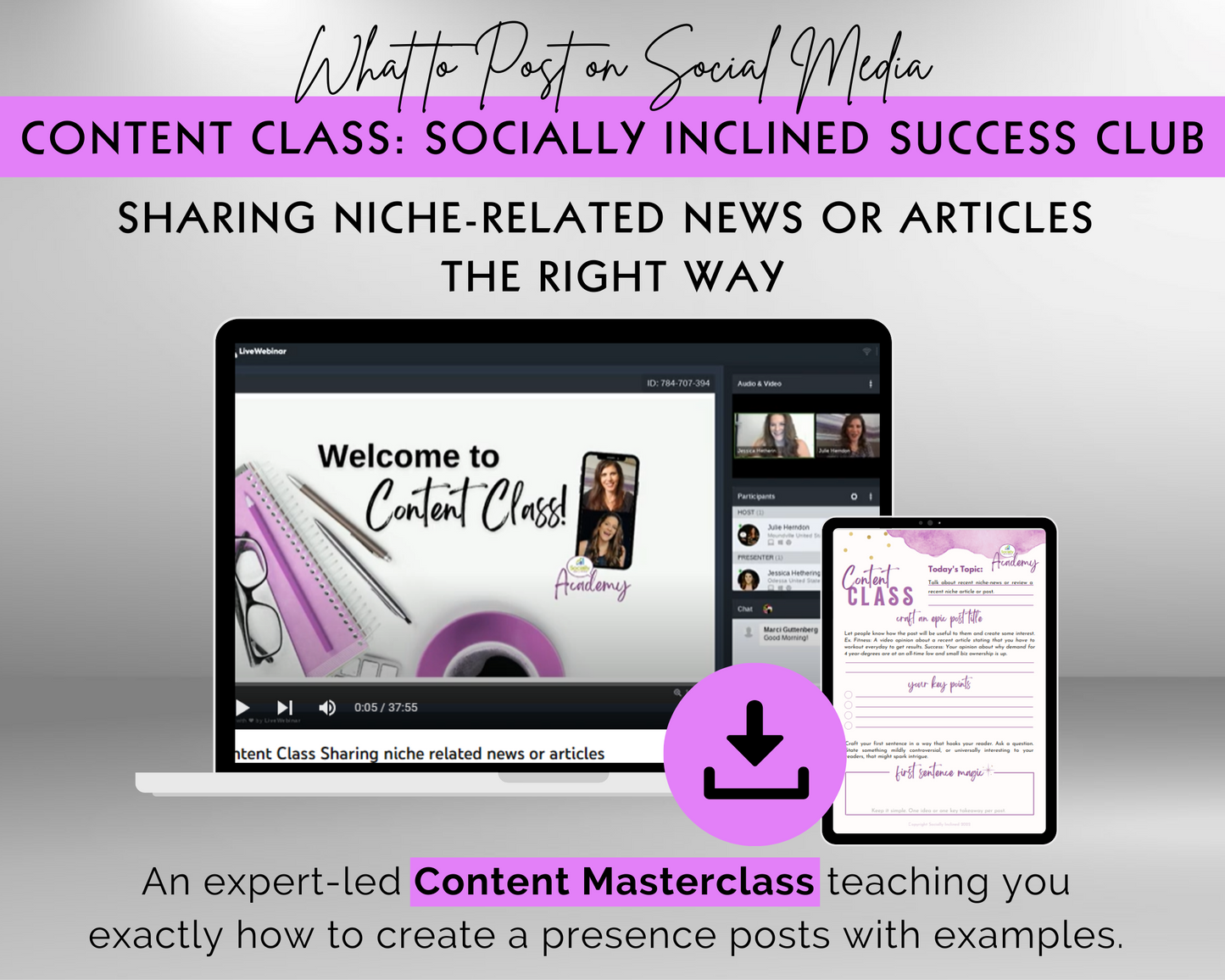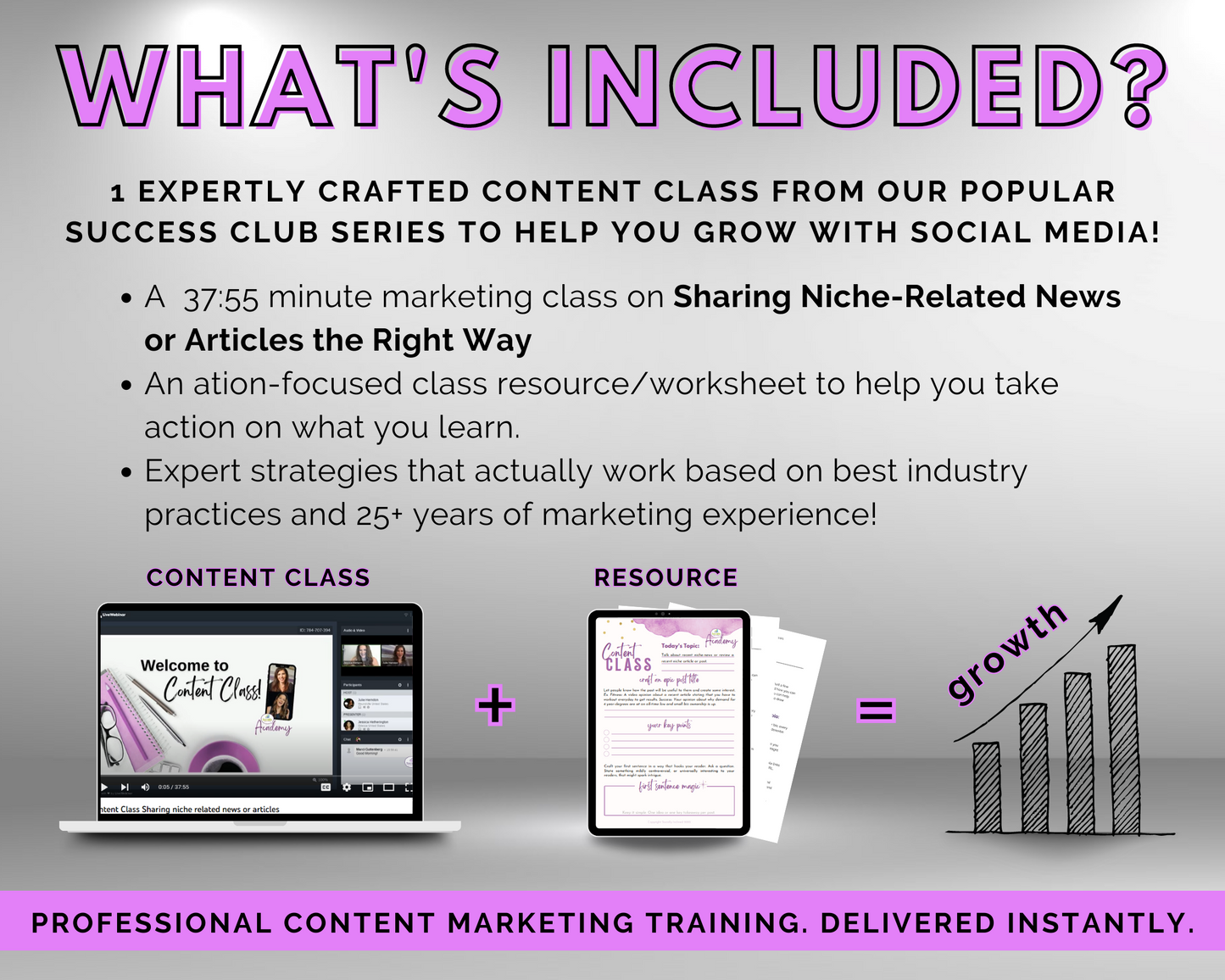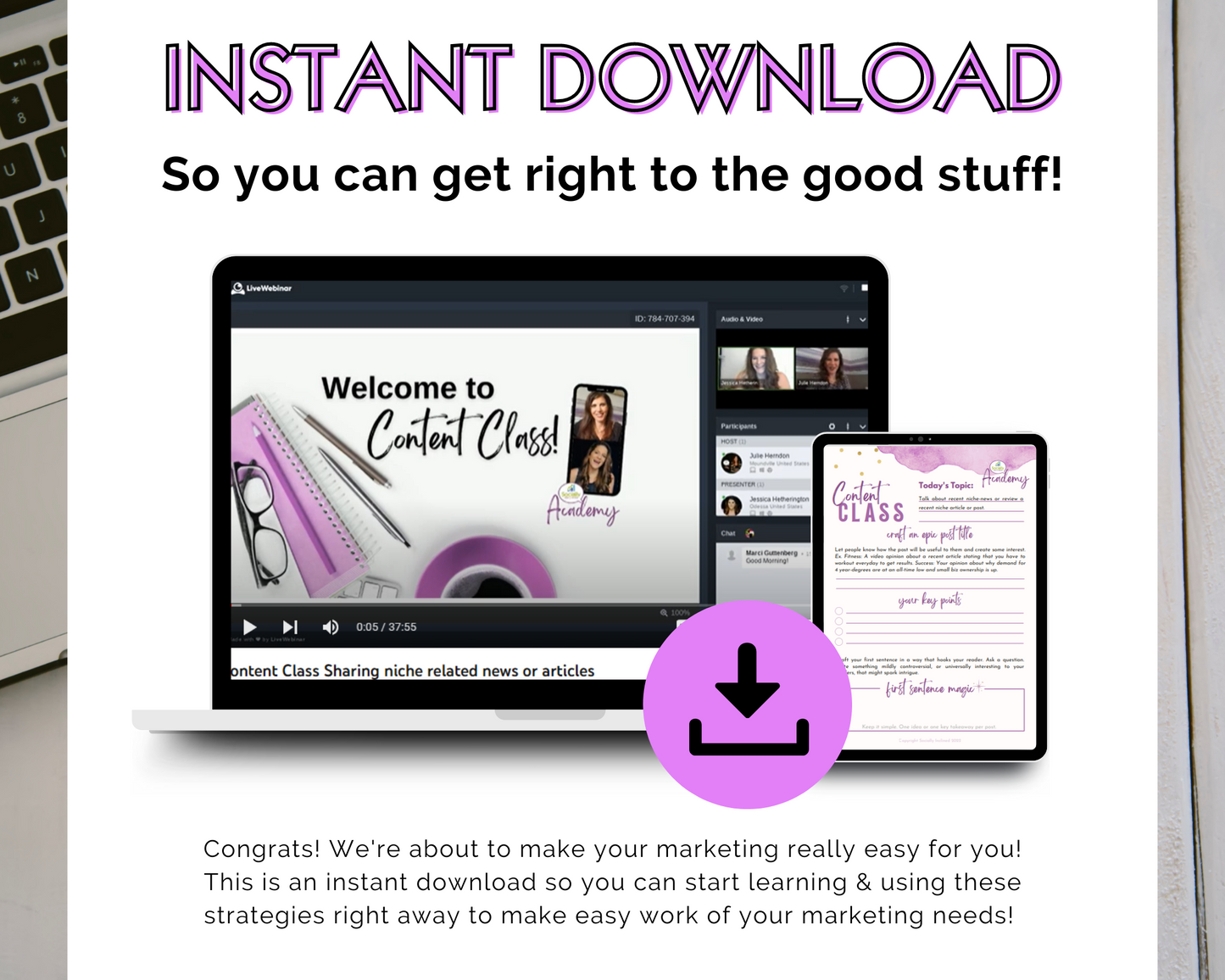 Instant Download

Easy to access downloadable PDF with everything you need to enjoy your product.

We're Here to Help

Please reach out if you need any help with access or bulk uploading.