Regular price
Sale price
$7.00 USD
Unit price
per
Sale
Sold out
Introducing Warn Your Audience About Something Important from our Content Class series! 
 This Content Class Training, brought to you by Julie and Jess, the expert social media coaches specializing in online marketing and helping small businesses grow their online presence, will equip you with essential knowledge on how to effectively issue warnings to your target audience. Being a niche leader, it is important that people view you as an expert in your field and trust your guidance.
In this training, we will teach you how to identify common mistakes, bad advice, and erroneous practices that might harm your audience's progress. We will show you how to provide warnings that not only state the problem but also explain the potential catastrophic consequences in both the short and long term.

For example, if you operate in the pet niche, we will guide you on issuing warnings against using retractable leashes or shock collars, as well as advise cat owners against declawing their pets. We will emphasize the importance of providing alternative solutions that your audience can adopt instead of the practices you are warning them about.

In the dieting niche, we will explore the concept of the yo-yo dieting cycle caused by strict diet plans. We will delve into the desperation for quick weight loss fixes and how these fad diets often lead to failure and disappointment. Our training will equip you with insights on how to address this issue and guide your audience towards sustainable and healthy dieting practices.

If you are in the success niche, we will discuss the topic of Shiny Object Syndrome and how it can derail your momentum. We will teach you how to help your audience put on their blinders and make informed choices when it comes to new tools and products. By understanding their real needs and avoiding unnecessary distractions, your audience can stay focused on their path towards success.

For those in the survival niche, we will shed light on the current supply chain challenges and why it is crucial to be prepared months in advance. We will help you navigate the fear mongering that often surrounds such situations and provide your audience with practical advice on how to prepare effectively.

Don't miss out on this opportunity to enhance your content creation skills and elevate your influence in your niche. Take action now and enroll in this Content Class Training by Julie and Jess. 
Let's grow together and make a lasting impact in the digital world!
Digital Delivery

Our products are instantly delivered on the thank you page after checkout. You will download a PDF with a How To and all of your deliverables.
Have These Scheduled

NOTE: This bundle DOES NOT INCLUDE our best-selling scheduling software Socially Suite.

Save time with social automation. Check out our Socially Suite Dashboard where we automatically schedule these plus our MVP content for you to approve to automatically post to all of your networks.

***If you purchase BOTH a dashboard membership AND this content bundle, then we are happy to schedule it for you for free. Just reach out to us when you are ready for our help! :)
No Refunds or Exchanges

Due to the fact that all of our products are instantly delivered as digital products we do not offer refunds. Please be sure to look at the images of the product as they are a fair representation of what is included as well as read the full description. If you have any questions please reach out via chat before ordering.
We Love Feedback

We appreciate your ideas and feedback and would love to know what works best for your industry and how you have adapted the ideas to fit. Any feedback you can share will help to improve future planners.
Share
View full details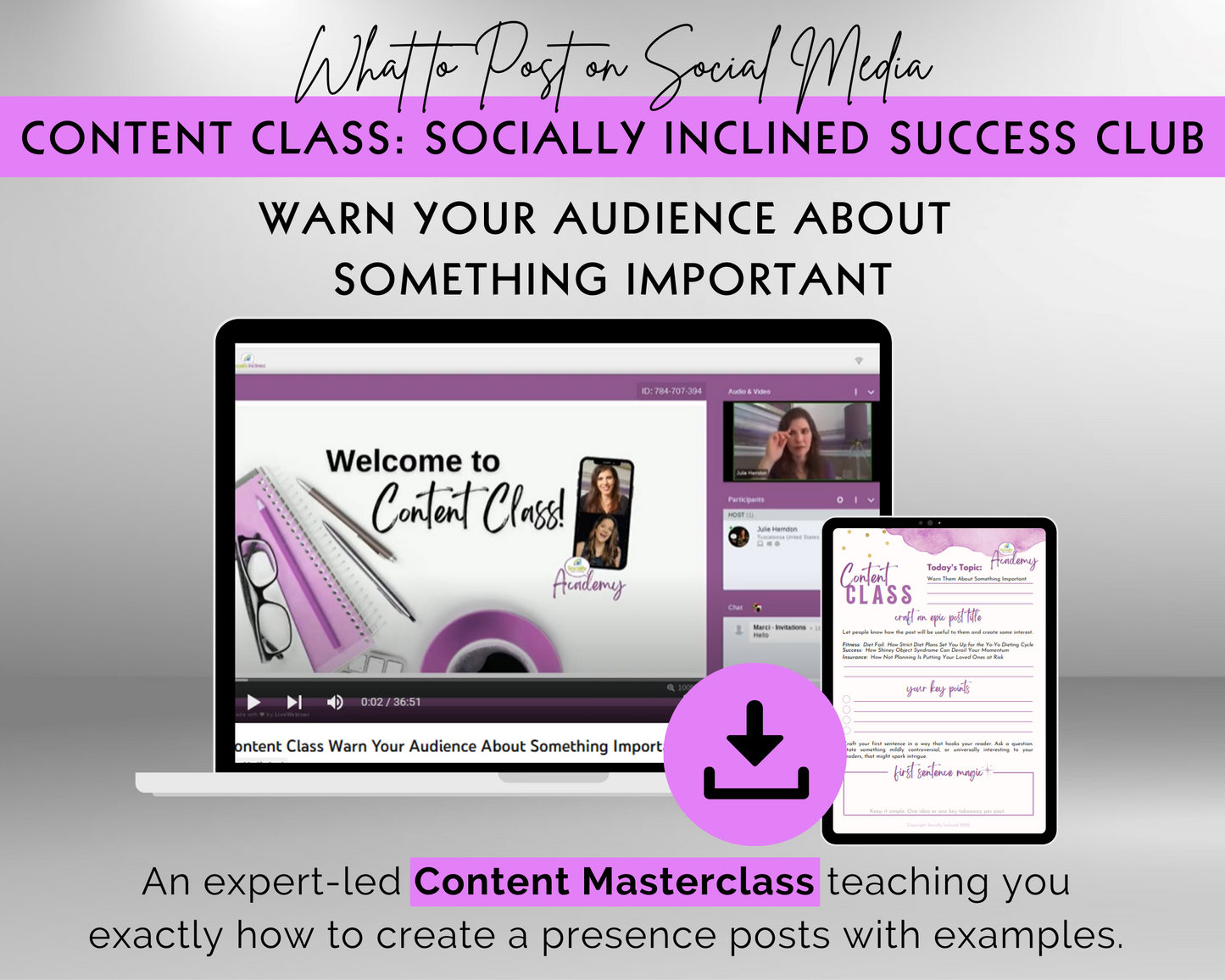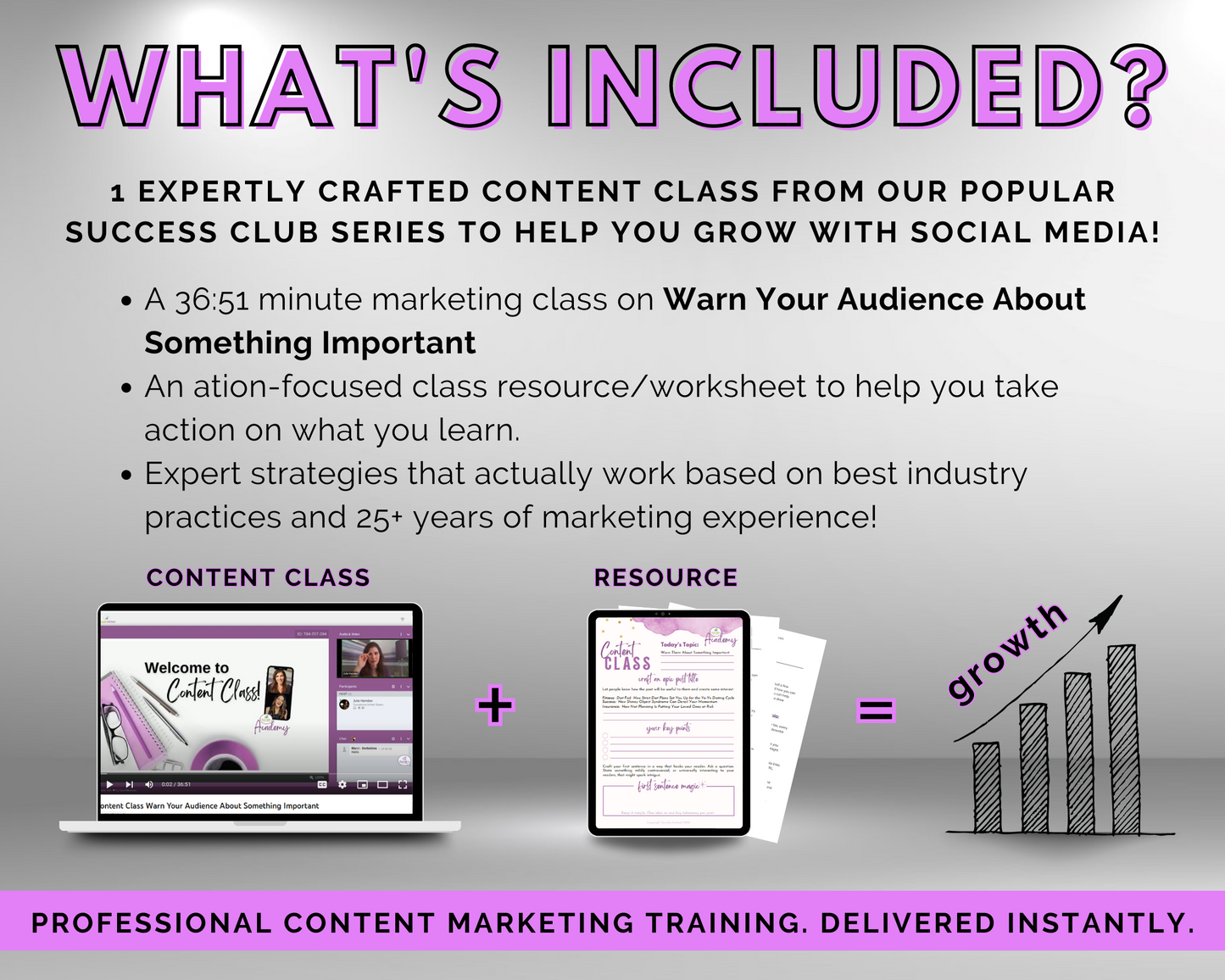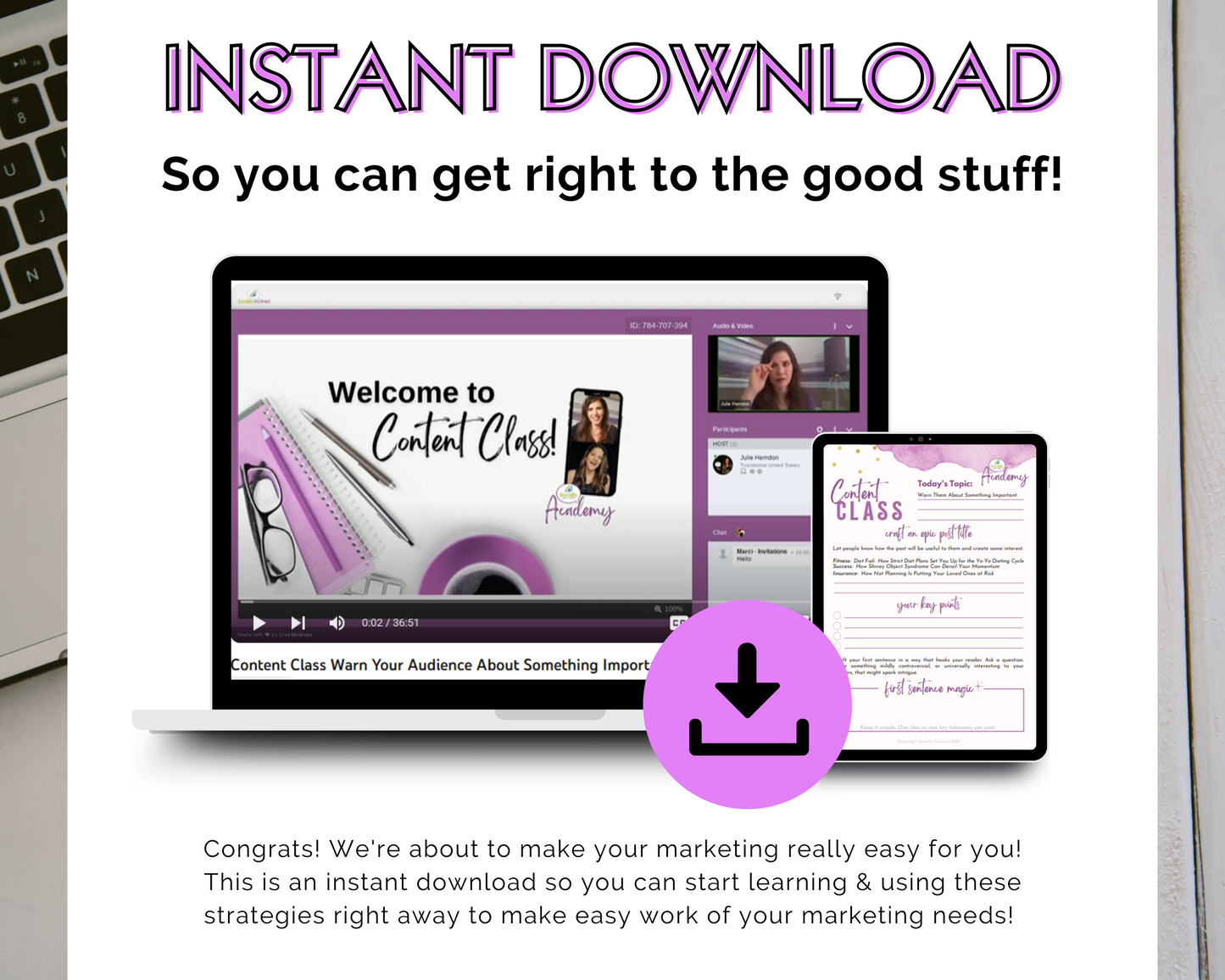 Instant Download

Easy to access downloadable PDF with everything you need to enjoy your product.

We're Here to Help

Please reach out if you need any help with access or bulk uploading.