Regular price
Sale price
$7.00 USD
Unit price
per
Sale
Sold out
Introducing our latest training: "Crafting Dos & Don'ts for Your Niche!"
This is one of our Content Class Trainings, focused on "Dos and Don'ts" posts. These posts are a fantastic way to create engaging content with a unique perspective.
Whether you're a small business owner or a content creator, incorporating "Dos and Don'ts" posts into your strategy can greatly benefit your online presence.
Magazines have been using this format for years, and it has proven to be popular with readers. Now, you can learn how to create your own "Dos and Don'ts" posts from scratch.
This training will teach you the principles behind these posts and how to brainstorm ideas that resonate with your audience.

One of the best features of "Dos and Don'ts" posts is the opportunity to showcase your strengths. In this training, we provide numerous ideas on how to incorporate your unique skills and knowledge into your posts.
By watching the accompanying video, you'll gain a wealth of inspiration and guidance.

As a pro tip, we recommend using Canva templates to transform your "Dos and Don'ts" posts into beautiful graphics, stories, and pins.
Canva offers a wide selection of ready-to-use templates, perfect for visualizing your content and increasing its impact.
Simply log in or sign up on Canva, search for "Dos and Don'ts" in the search bar and unleash your creativity with thousands of options.

We're here to support you in your content creation journey.

Start crafting captivating "Dos and Don'ts" posts today and step up your online marketing game.
Happy creating!
 - Julie & Jess, Socially Inclined

Digital Delivery

Our products are instantly delivered on the thank you page after checkout. You will download a PDF with a How To and all of your deliverables.
Have These Scheduled

NOTE: This bundle DOES NOT INCLUDE our best-selling scheduling software Socially Suite.

Save time with social automation. Check out our Socially Suite Dashboard where we automatically schedule these plus our MVP content for you to approve to automatically post to all of your networks.

***If you purchase BOTH a dashboard membership AND this content bundle, then we are happy to schedule it for you for free. Just reach out to us when you are ready for our help! :)
No Refunds or Exchanges

Due to the fact that all of our products are instantly delivered as digital products we do not offer refunds. Please be sure to look at the images of the product as they are a fair representation of what is included as well as read the full description. If you have any questions please reach out via chat before ordering.
We Love Feedback

We appreciate your ideas and feedback and would love to know what works best for your industry and how you have adapted the ideas to fit. Any feedback you can share will help to improve future planners.
Share
View full details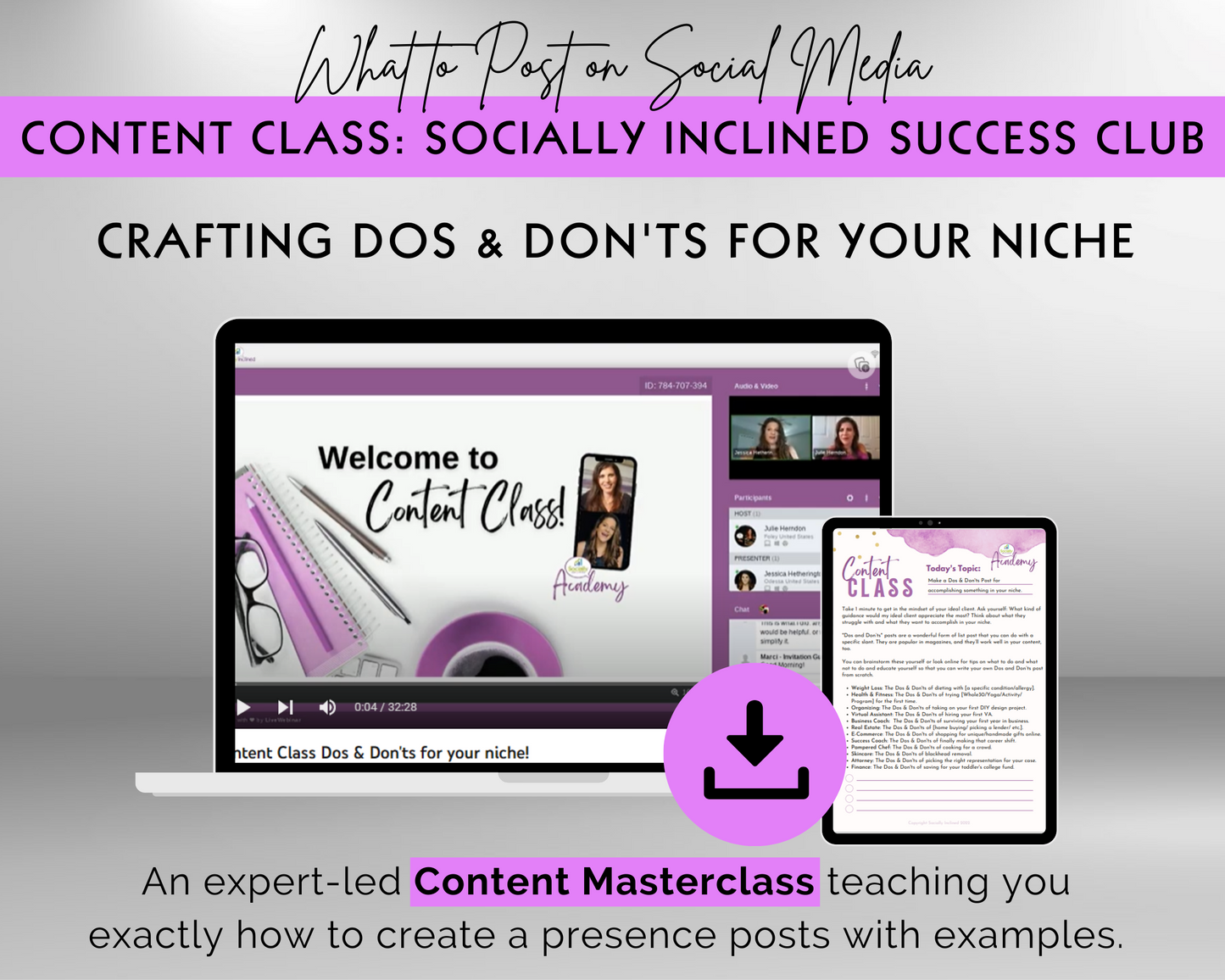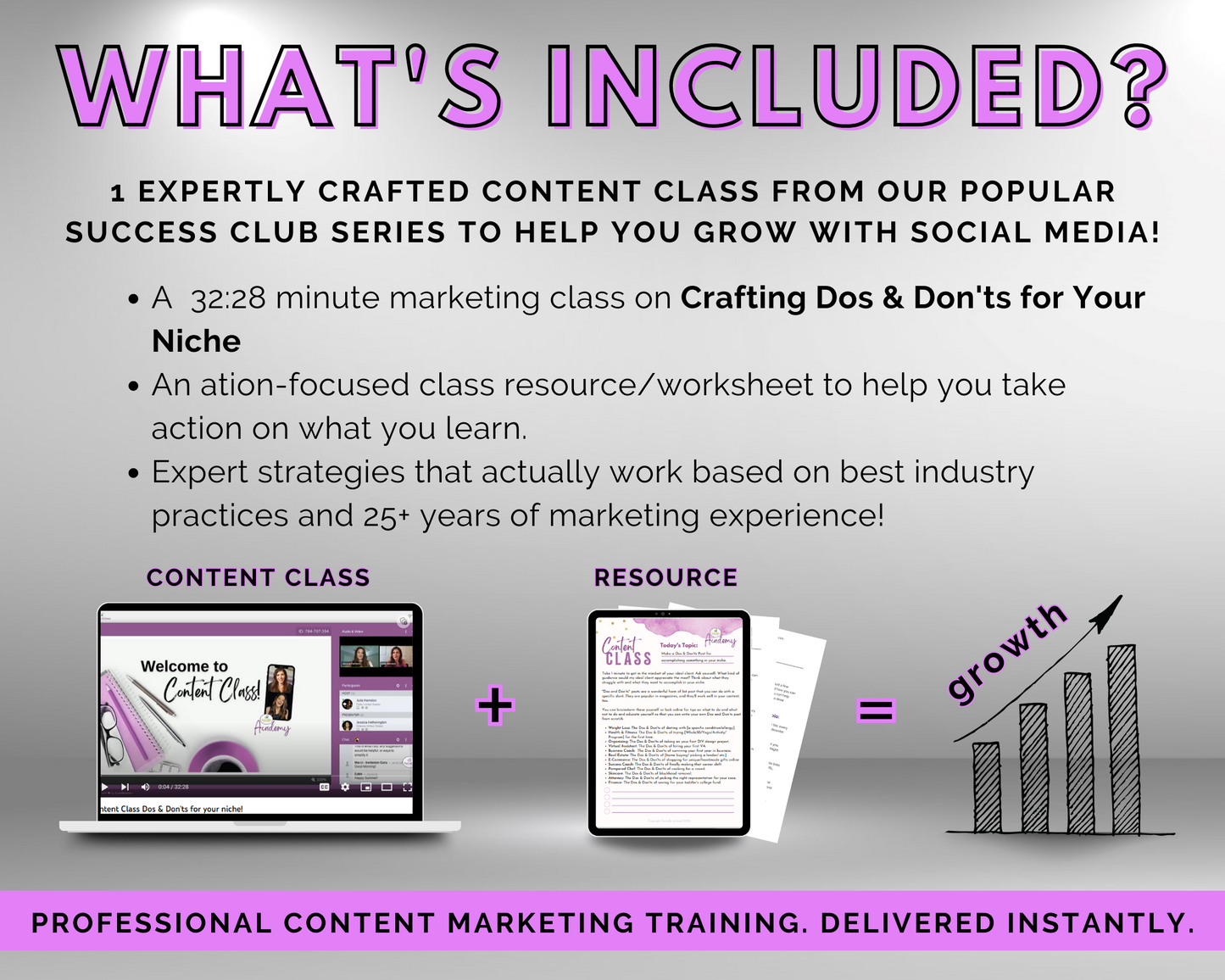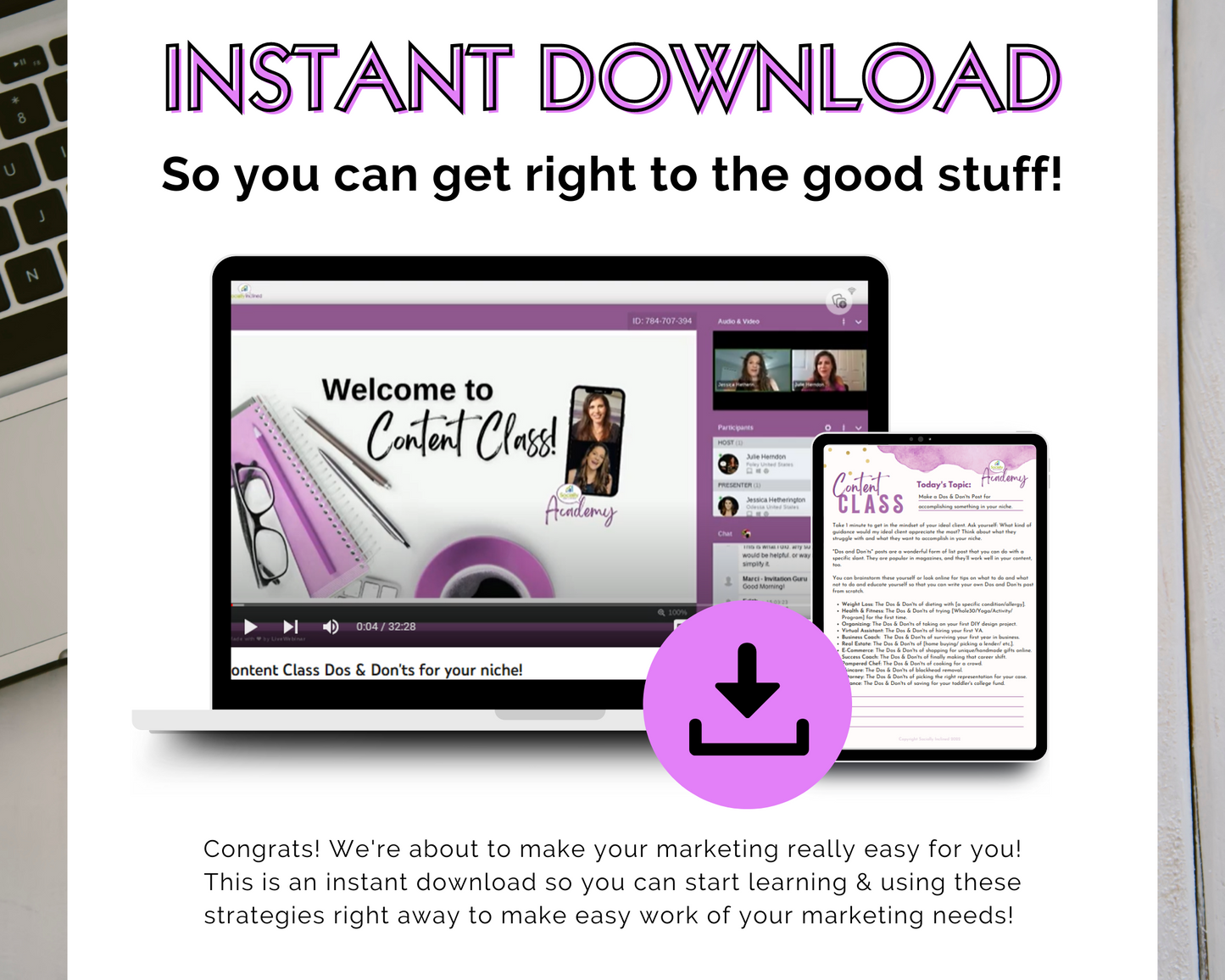 Instant Download

Easy to access downloadable PDF with everything you need to enjoy your product.

We're Here to Help

Please reach out if you need any help with access or bulk uploading.