Regular price
Sale price
$7.00 USD
Unit price
per
Sale
Sold out
Introducing Turn Terminology Into Amazing Content from our Content Class series for Shopify!   
This is one of our highly sought-after trainings designed to equip small businesses with the necessary skills to thrive in the ever-expanding online market.
This Content Class is specifically tailored by social media coaches Julie and Jess to demonstrate how to improve your online marketing and help you grow your business.

In this comprehensive training, we dive deep into the world of online marketing, providing you with valuable insights and proven strategies to enhance your online presence.
By understanding the terminology and concepts relevant to your niche, you can effectively connect with your target audience and drive more traffic to your Shopify store.

Are you a beginner in the realm of online marketing? Don't worry – we've got you covered! We tackle common misunderstandings and demystify the jargon associated with your niche through easy-to-understand explanations.
From basic terms to industry-specific acronyms and lingo, our training ensures that you grasp all the essential concepts needed to succeed.

By investing just 1 minute of your time, you'll be able to get inside the mindset of your ideal client, enabling you to communicate effectively and resonate with your target audience.
Put yourself in their shoes and envision what terminology and concepts would help them better understand your products and services – this is where our training truly thrives!

With our specialized SEO-optimized training, you'll learn how to perform keyword research and optimize your Shopify store for maximum visibility.
By leveraging the power of search engines, you'll attract more potential customers who are actively searching for products and services in your niche.

Join us in our Content Class Training and unlock the secrets to a successful online marketing strategy.
Whether you're a seasoned entrepreneur or just starting out, we'll provide you with practical tips and actionable techniques to take your online presence to new heights.

Still hungry for more ideas? Want to discuss this lesson or have any questions? Feel free to reach out to us.
Enroll now in our Turn Terminology Into Amazing Content Masterclass! Your success is our success, and we're here to support you every step of the way.
Let's embark on this exhilarating journey together! 
- Julie & Jess, Socially Inclined
Digital Delivery

Our products are instantly delivered on the thank you page after checkout. You will download a PDF with a How To and all of your deliverables.
Have These Scheduled

NOTE: This bundle DOES NOT INCLUDE our best-selling scheduling software Socially Suite.

Save time with social automation. Check out our Socially Suite Dashboard where we automatically schedule these plus our MVP content for you to approve to automatically post to all of your networks.

***If you purchase BOTH a dashboard membership AND this content bundle, then we are happy to schedule it for you for free. Just reach out to us when you are ready for our help! :)
No Refunds or Exchanges

Due to the fact that all of our products are instantly delivered as digital products we do not offer refunds. Please be sure to look at the images of the product as they are a fair representation of what is included as well as read the full description. If you have any questions please reach out via chat before ordering.
We Love Feedback

We appreciate your ideas and feedback and would love to know what works best for your industry and how you have adapted the ideas to fit. Any feedback you can share will help to improve future planners.
Share
View full details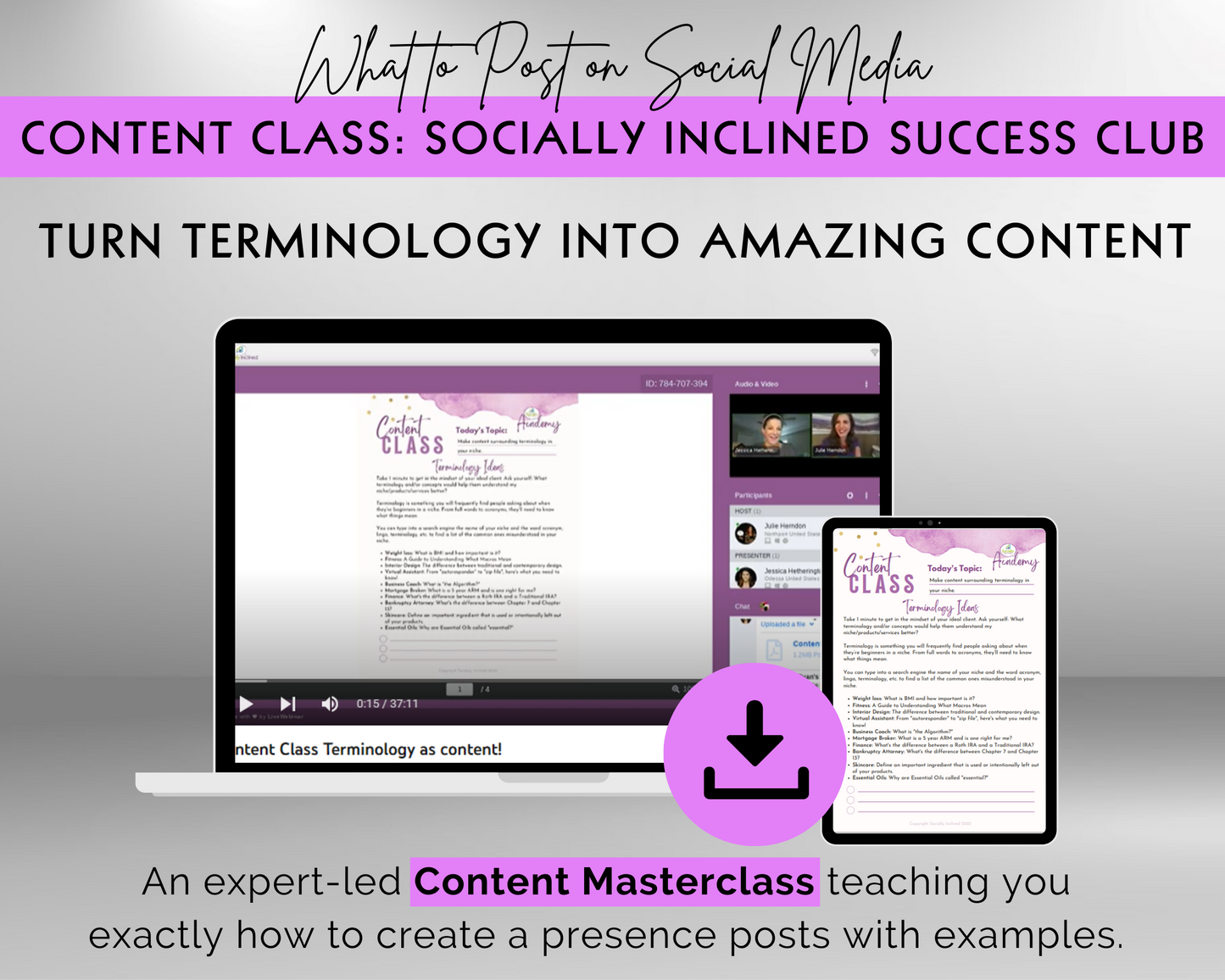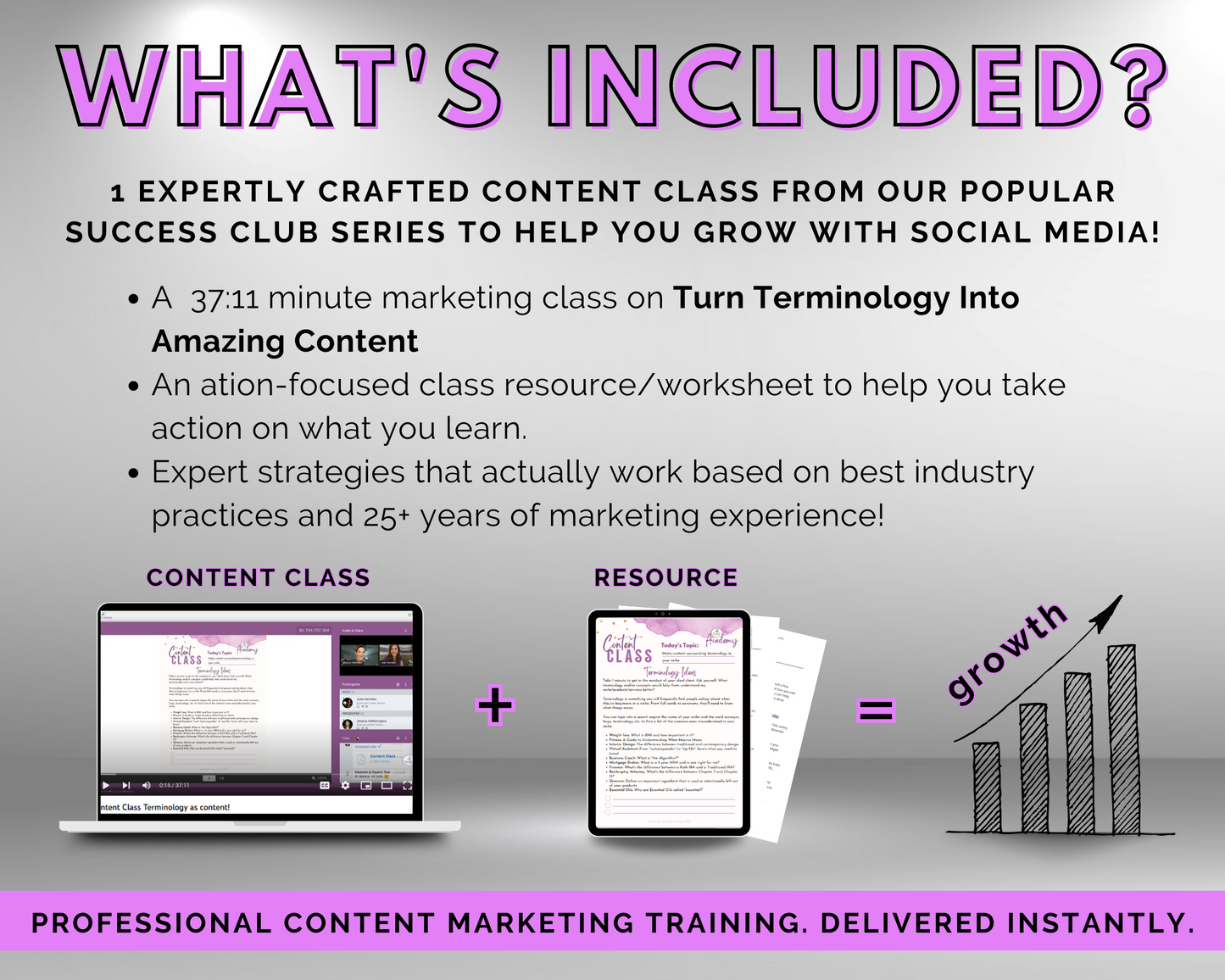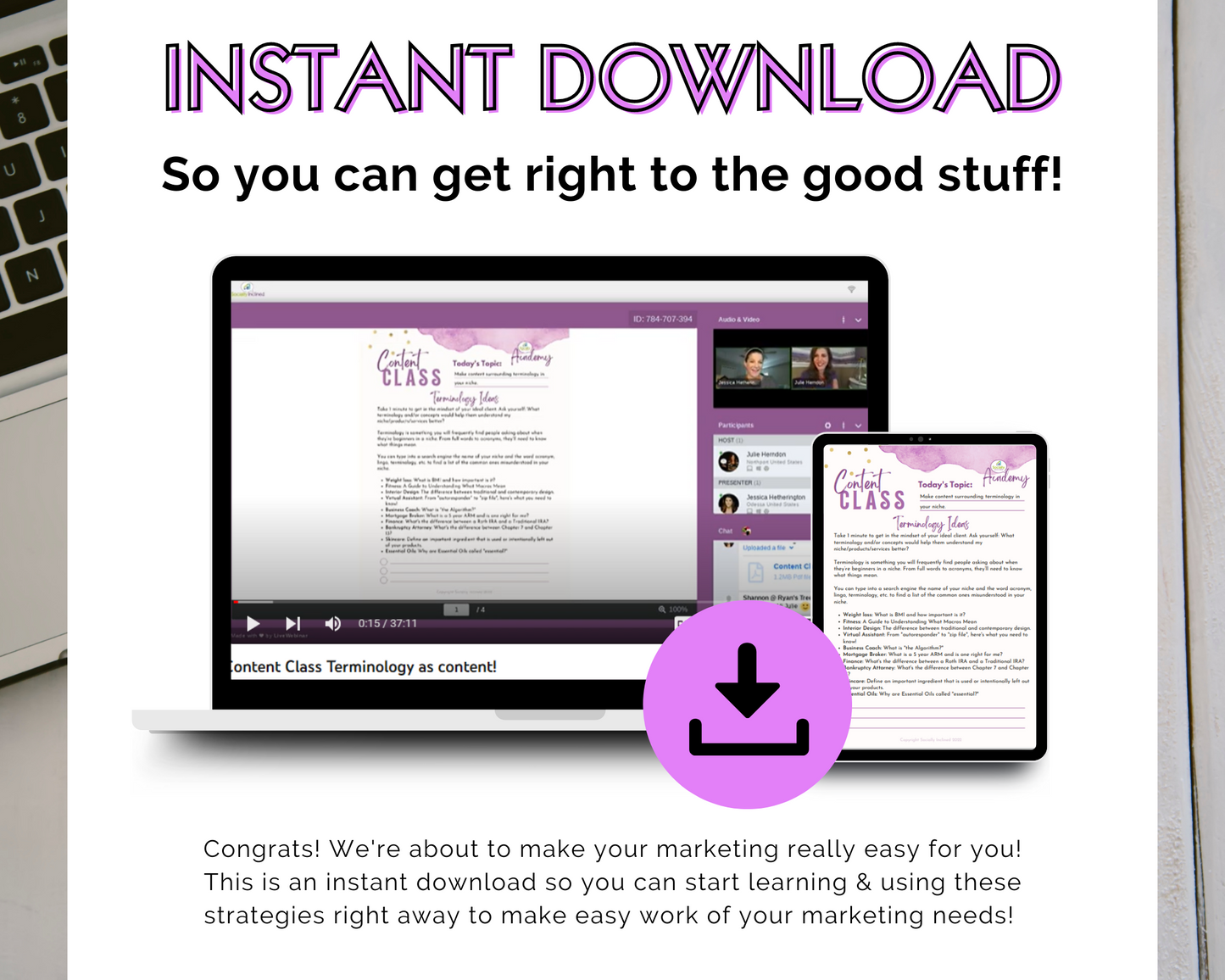 Instant Download

Easy to access downloadable PDF with everything you need to enjoy your product.

We're Here to Help

Please reach out if you need any help with access or bulk uploading.