Regular price
Sale price
$7.00 USD
Unit price
per
Sale
Sold out
Introducing our latest training: "Effortlessly Turn Your Content in Reels & Stories!"
This Content Class is specifically tailored by social media coaches Julie and Jess to demonstrate how to improve your online marketing and help you grow your business.
This is one of our highly sought-after Content Class Trainings designed to help small businesses thrive in the ever-evolving world of online marketing.
In today's digital landscape, capturing the attention of your target audience is paramount.
With the exponential rise in video consumption, it has become crucial for businesses to leverage short videos like reels, stories, and more. 
In this training, we will teach you the art of repurposing your content prompts and ideas into captivating videos that will leave your audience wanting more.

Picture this: recalling your previous content classes or scrolling through your recent posts, you will uncover the valuable content that resonated best with your audience.
Those ideas that sparked engagement and received a phenomenal response are the gold mines we want to focus on.

Now, it's time to take action! As you pick three of your favorite content prompts or ideas, we will guide you through a quick-win demonstration.
Watch in awe as we showcase how these concepts can be transformed into visually appealing videos that will bring your brand to life.

By joining this training, you will not only acquire invaluable skills to captivate your audience but also learn the power of repurposing.
With each video, you will unlock new opportunities for growth and engagement, allowing your business to flourish in the digital realm.

Don't let your content fade into obscurity; let us show you how to reignite its presence.
Grab this precious opportunity, take action, and witness your content ideas blossoming into captivating videos that will elevate your online presence.

Choose excellence, choose growth, and choose our "Effortlessly Turn Your Content in Reels & Stories" training today!
 - Julie & Jess, Socially Inclined
Digital Delivery

Our products are instantly delivered on the thank you page after checkout. You will download a PDF with a How To and all of your deliverables.
Have These Scheduled

NOTE: This bundle DOES NOT INCLUDE our best-selling scheduling software Socially Suite.

Save time with social automation. Check out our Socially Suite Dashboard where we automatically schedule these plus our MVP content for you to approve to automatically post to all of your networks.

***If you purchase BOTH a dashboard membership AND this content bundle, then we are happy to schedule it for you for free. Just reach out to us when you are ready for our help! :)
No Refunds or Exchanges

Due to the fact that all of our products are instantly delivered as digital products we do not offer refunds. Please be sure to look at the images of the product as they are a fair representation of what is included as well as read the full description. If you have any questions please reach out via chat before ordering.
We Love Feedback

We appreciate your ideas and feedback and would love to know what works best for your industry and how you have adapted the ideas to fit. Any feedback you can share will help to improve future planners.
Share
View full details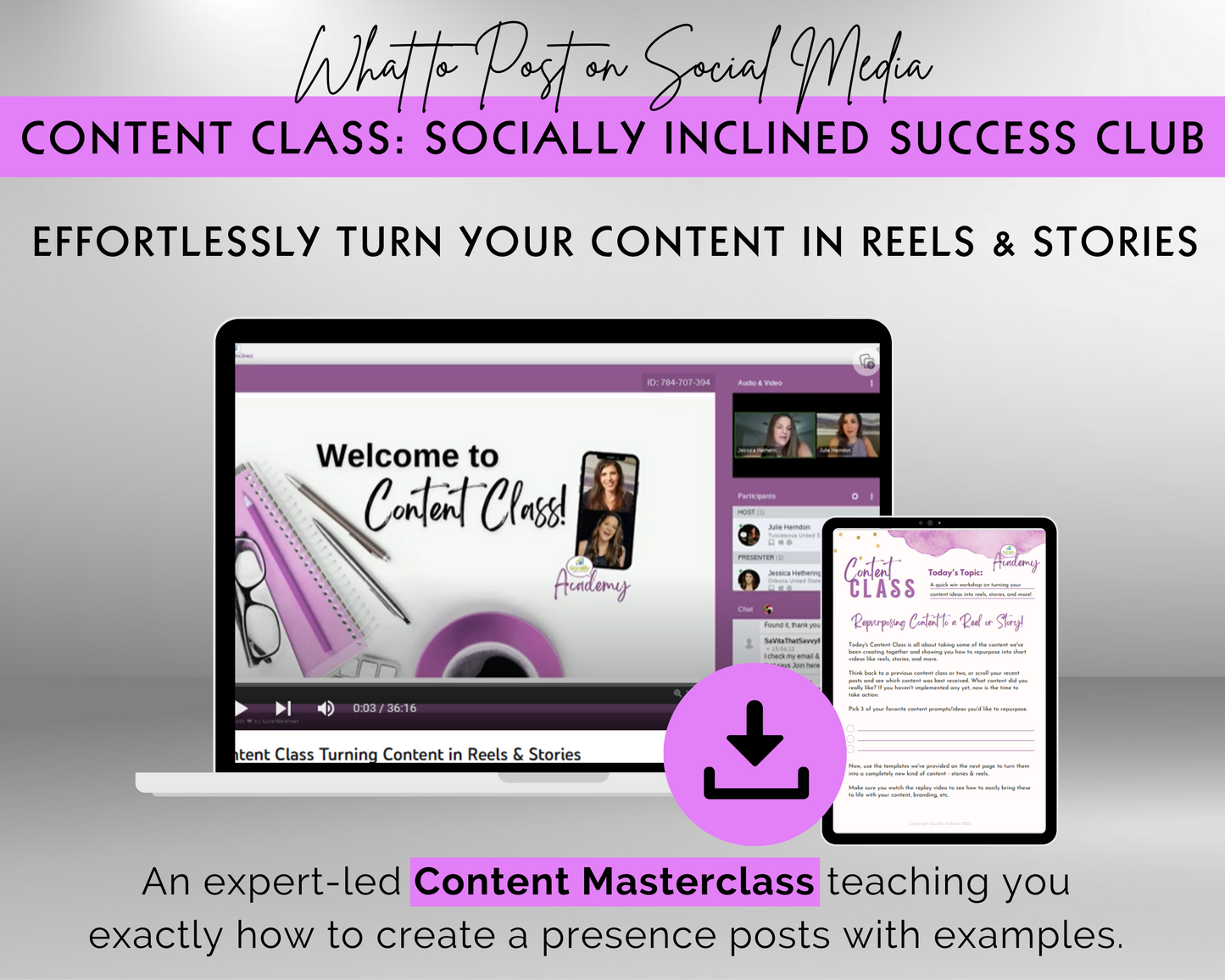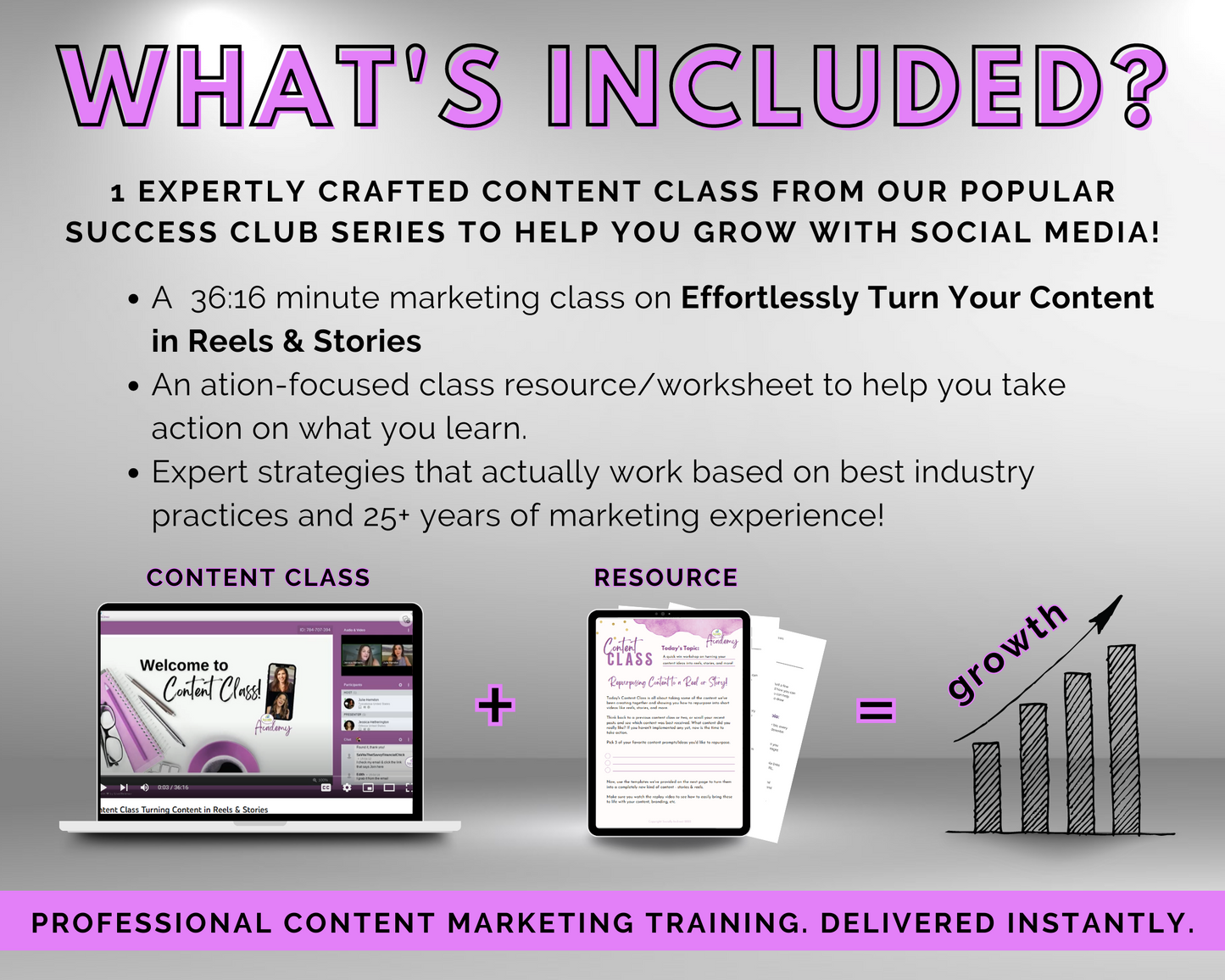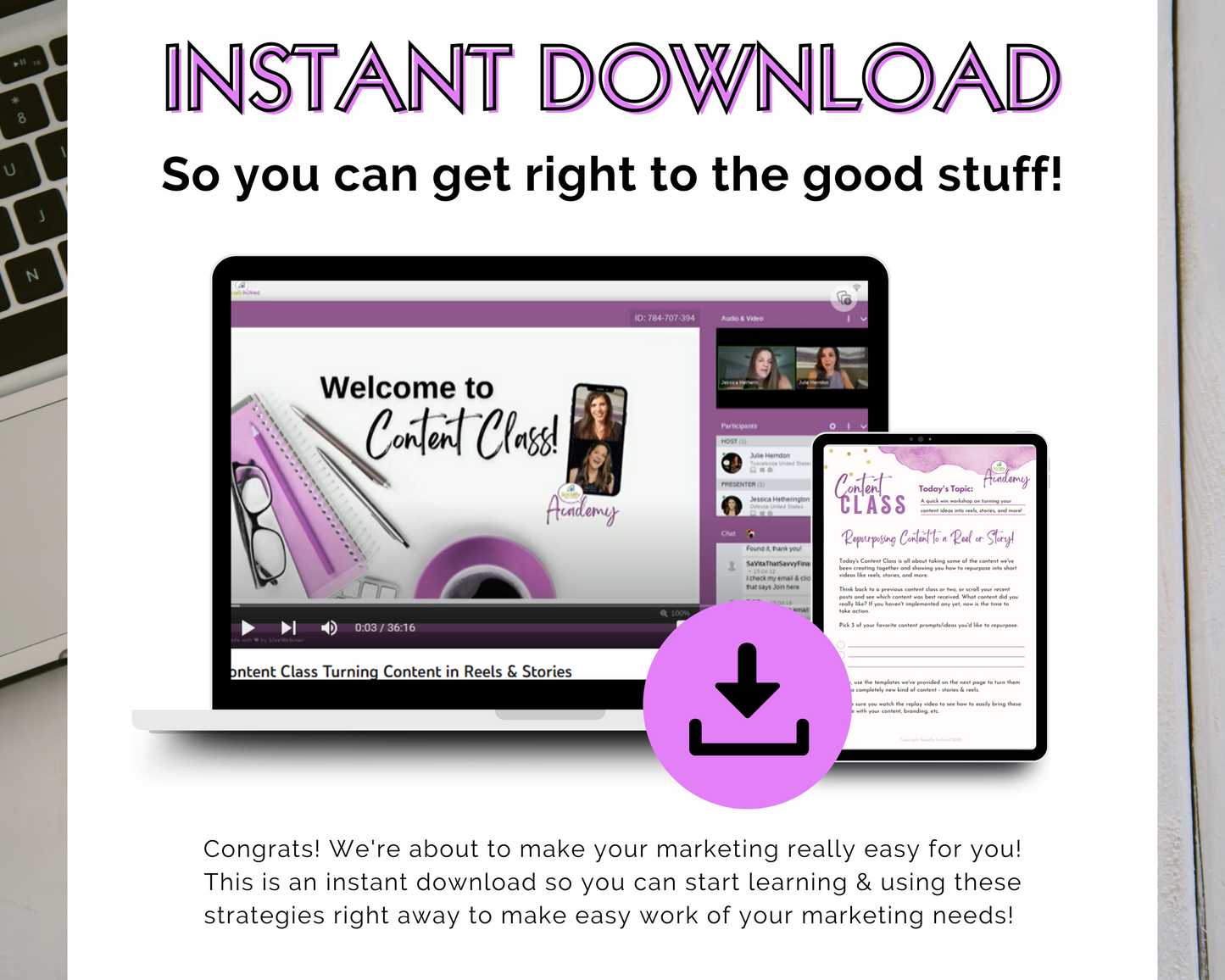 Instant Download

Easy to access downloadable PDF with everything you need to enjoy your product.

We're Here to Help

Please reach out if you need any help with access or bulk uploading.