Regular price
Sale price
$7.00 USD
Unit price
per
Sale
Sold out
Introducing Holiday Hustle Part 1 - Promo Planning from our Content Class training series!
Are you ready to take your online presence to the next level this holiday season and beyond?
Julie and Jess, seasoned social media coaches and online marketing specialists, are here to guide you through the essential steps of creating effective promos during this festive time.

In this exclusive Content Class Training, we dive deep into the art of planning your holiday promo.
Learn proven strategies and gather invaluable tips to make your brand stand out in the crowded online marketplace.
Whether you are a small business owner or a budding entrepreneur, this training is designed to help you maximize your reach and boost your sales during the most lucrative time of the year.

Why should you grab our Holiday Marketing Challenge? Because it's not just about the holiday season – it's about building a solid foundation for long-term success.
We are offering you a treasure trove of golden nuggets to revitalize your marketing efforts and catapult your business to new heights.

What can you expect from this training? We pull back the curtain on our wealth of knowledge and share practical insights to help you strategize and execute your promo plans flawlessly.
You'll gain a deep understanding of how to captivate your target audience, refine your messaging, and craft irresistible offers to drive conversions.

With this Holiday Marketing Challenge, you'll receive downloadable resources packed with invaluable information, including industry trends, savvy tactics, and actionable steps to implement immediately.
Embrace the challenge and unlock your potential to skyrocket your online presence this holiday season and unlock endless opportunities for future growth.

Join us on this exciting journey as we guide you step by step towards content wins that will leave your audience awe-inspired.
Enroll in our Holiday Hustle Part 1 - Promo Planning Masterclass now and set yourself up for extraordinary success.

Let our thriving community support you on your path to online marketing greatness.
Together, let's make this holiday season your best one yet!

- Julie & Jess
Digital Delivery

Our products are instantly delivered on the thank you page after checkout. You will download a PDF with a How To and all of your deliverables.
Have These Scheduled

NOTE: This bundle DOES NOT INCLUDE our best-selling scheduling software Socially Suite.

Save time with social automation. Check out our Socially Suite Dashboard where we automatically schedule these plus our MVP content for you to approve to automatically post to all of your networks.

***If you purchase BOTH a dashboard membership AND this content bundle, then we are happy to schedule it for you for free. Just reach out to us when you are ready for our help! :)
No Refunds or Exchanges

Due to the fact that all of our products are instantly delivered as digital products we do not offer refunds. Please be sure to look at the images of the product as they are a fair representation of what is included as well as read the full description. If you have any questions please reach out via chat before ordering.
We Love Feedback

We appreciate your ideas and feedback and would love to know what works best for your industry and how you have adapted the ideas to fit. Any feedback you can share will help to improve future planners.
Share
View full details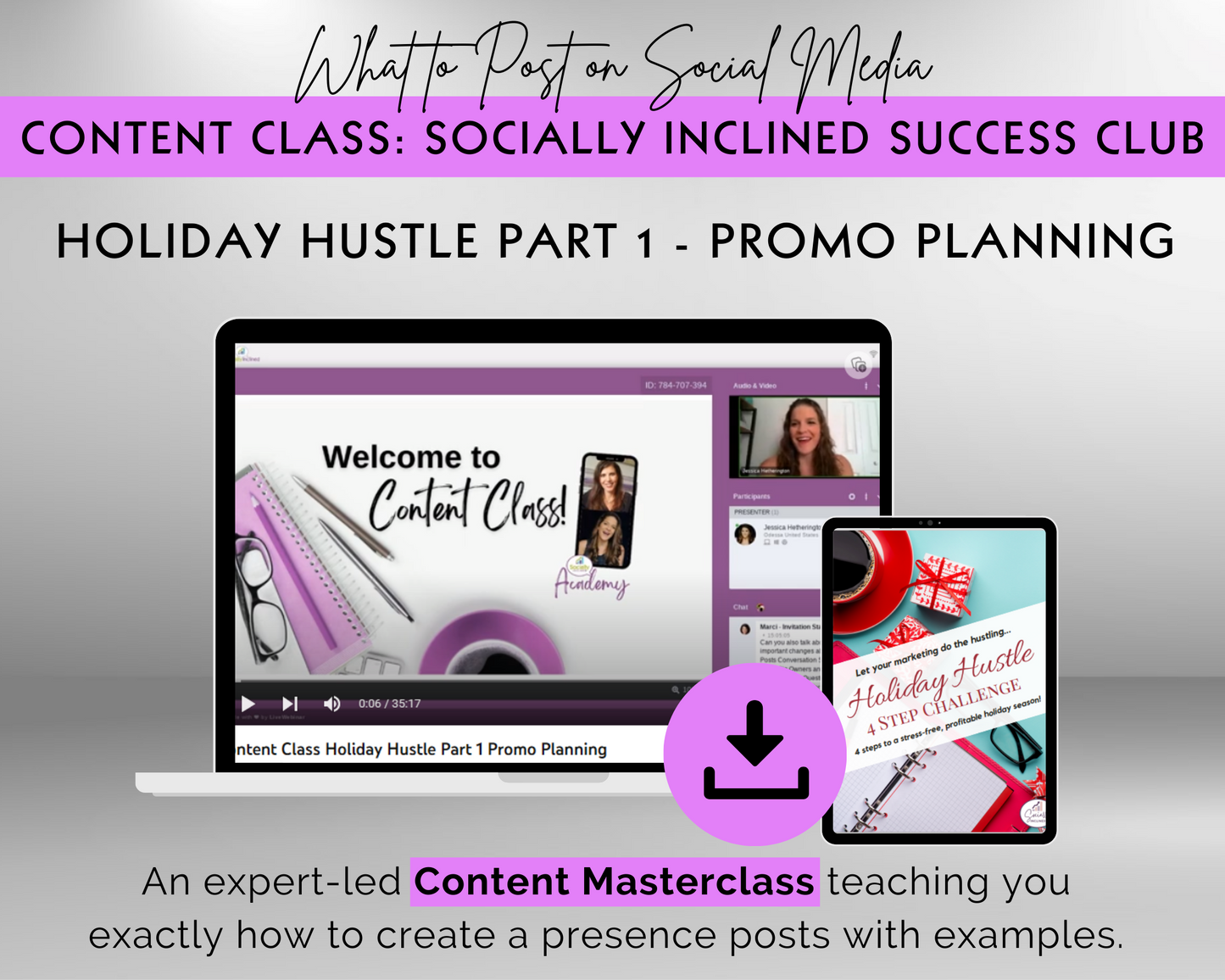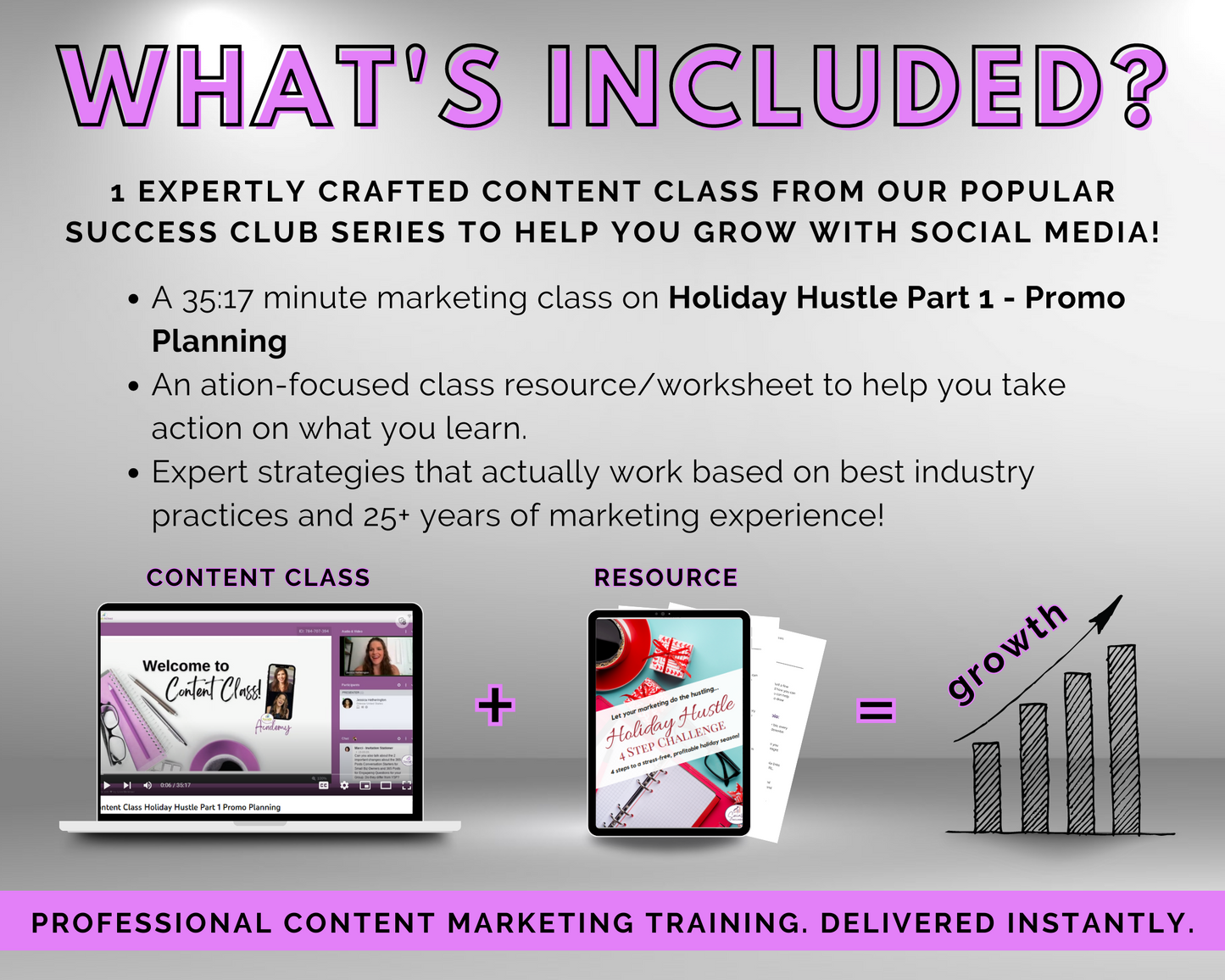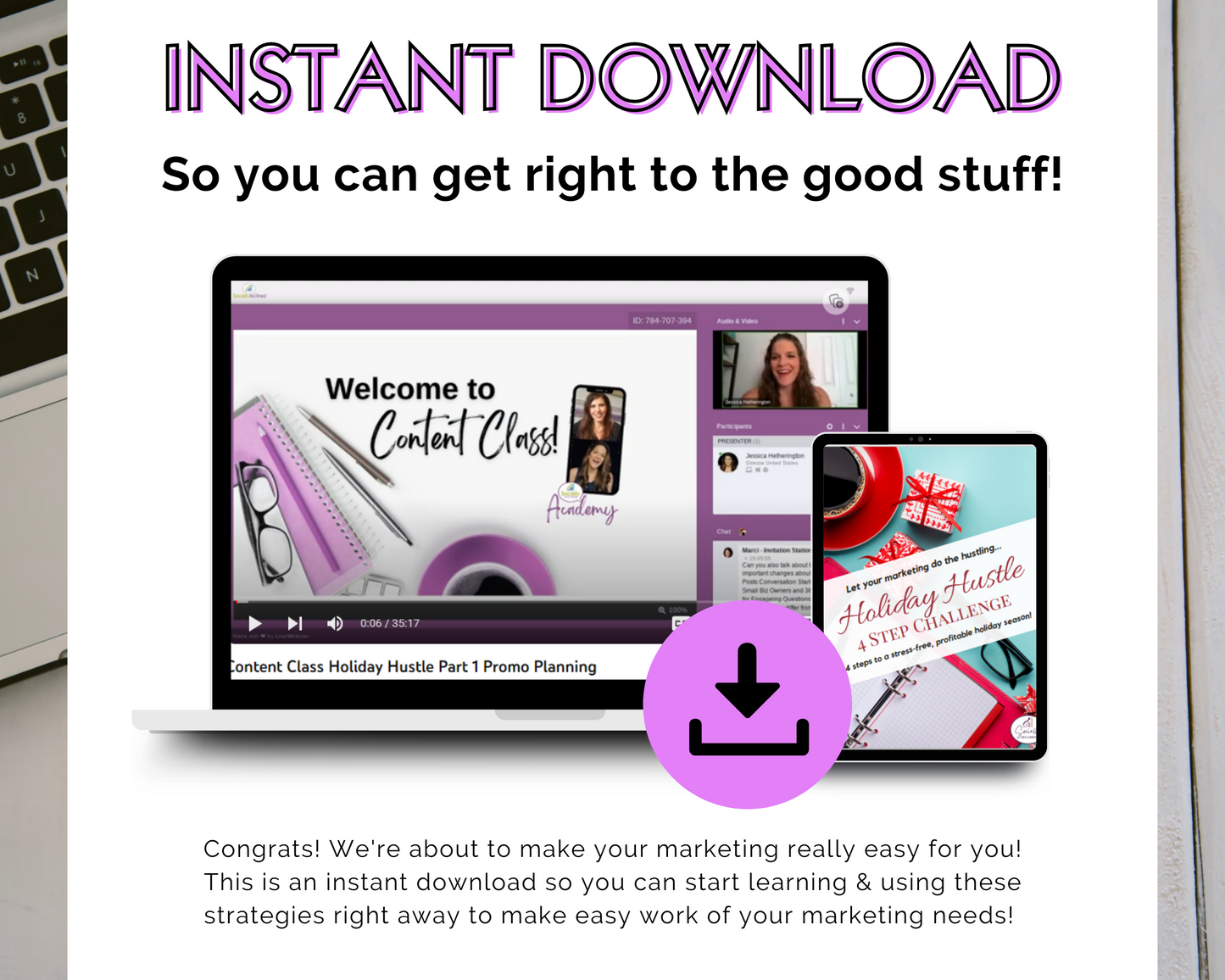 Instant Download

Easy to access downloadable PDF with everything you need to enjoy your product.

We're Here to Help

Please reach out if you need any help with access or bulk uploading.