Regular price
Sale price
$7.00 USD
Unit price
per
Sale
Sold out
Introducing How to Share Your Most Important Tips from our Content Class series! 

Join social media experts Julie and Jess for this training to enhance your online presence and build a strong relationship with your audience.
In this Content Class, we dive deep into a seemingly simple subject that holds immense power when approached correctly. We share the most vital tip and show you how it can not only create amazing content but also help your audience overcome their struggles. By implementing this tip, you will build trust and credibility with your followers, while also helping them focus on what truly matters.

Have you ever found yourself overwhelmed with the thought of grasping multiple concepts at the beginning of your online journey? We understand the desire to avoid missteps and start off on the right foot. That's why we're here to guide you through the process.

No matter your niche, there is always one golden rule that everyone needs to know. It's the backbone of many successful books in your industry and the answer to frequently asked questions in forums. Reflecting on your own journey, you probably wish you had known this vital tip right from the start.

Let's explore some niche examples to help you grasp the idea:

If you're in the dieting niche, imagine the impact of a content piece titled "The Single Most Important Thing You Can Do to Lose Weight." We all know that staying hydrated is essential for weight loss success. This training will delve into the importance of drinking enough water, the recommended intake, and how a simple glass of water before meals can make a significant difference in calorie intake.

In the success niche, picture the impact of an article titled "The #1 Mindset Shift You Need to Make to Succeed." Lack of self-confidence often holds people back from becoming leaders in their field. This training will guide you on boosting your confidence and projecting yourself as an industry expert without hesitation.

Are you in the survival niche? Imagine the impact of an article titled "The #1 Most Important Survival Supply You Need." While food may seem like the obvious choice, we reveal the crucial role water plays in survival situations. This training will teach you about the importance of water, how to store it for long-term use, and which containers to use for optimal preservation.

As you can see, this top tip or strategy can be a game-changer for creating compelling content. We are excited to see what you create using this powerful prompt. 

Invest in this training today and witness the transformation in your online marketing strategy. Don't miss out on this opportunity to take your business to new heights and establish a strong online presence. Get started now and see the results for yourself!
To your unparalleled success,

Julie & Jess - Socially Inclined
Digital Delivery

Our products are instantly delivered on the thank you page after checkout. You will download a PDF with a How To and all of your deliverables.
Have These Scheduled

NOTE: This bundle DOES NOT INCLUDE our best-selling scheduling software Socially Suite.

Save time with social automation. Check out our Socially Suite Dashboard where we automatically schedule these plus our MVP content for you to approve to automatically post to all of your networks.

***If you purchase BOTH a dashboard membership AND this content bundle, then we are happy to schedule it for you for free. Just reach out to us when you are ready for our help! :)
No Refunds or Exchanges

Due to the fact that all of our products are instantly delivered as digital products we do not offer refunds. Please be sure to look at the images of the product as they are a fair representation of what is included as well as read the full description. If you have any questions please reach out via chat before ordering.
We Love Feedback

We appreciate your ideas and feedback and would love to know what works best for your industry and how you have adapted the ideas to fit. Any feedback you can share will help to improve future planners.
Share
View full details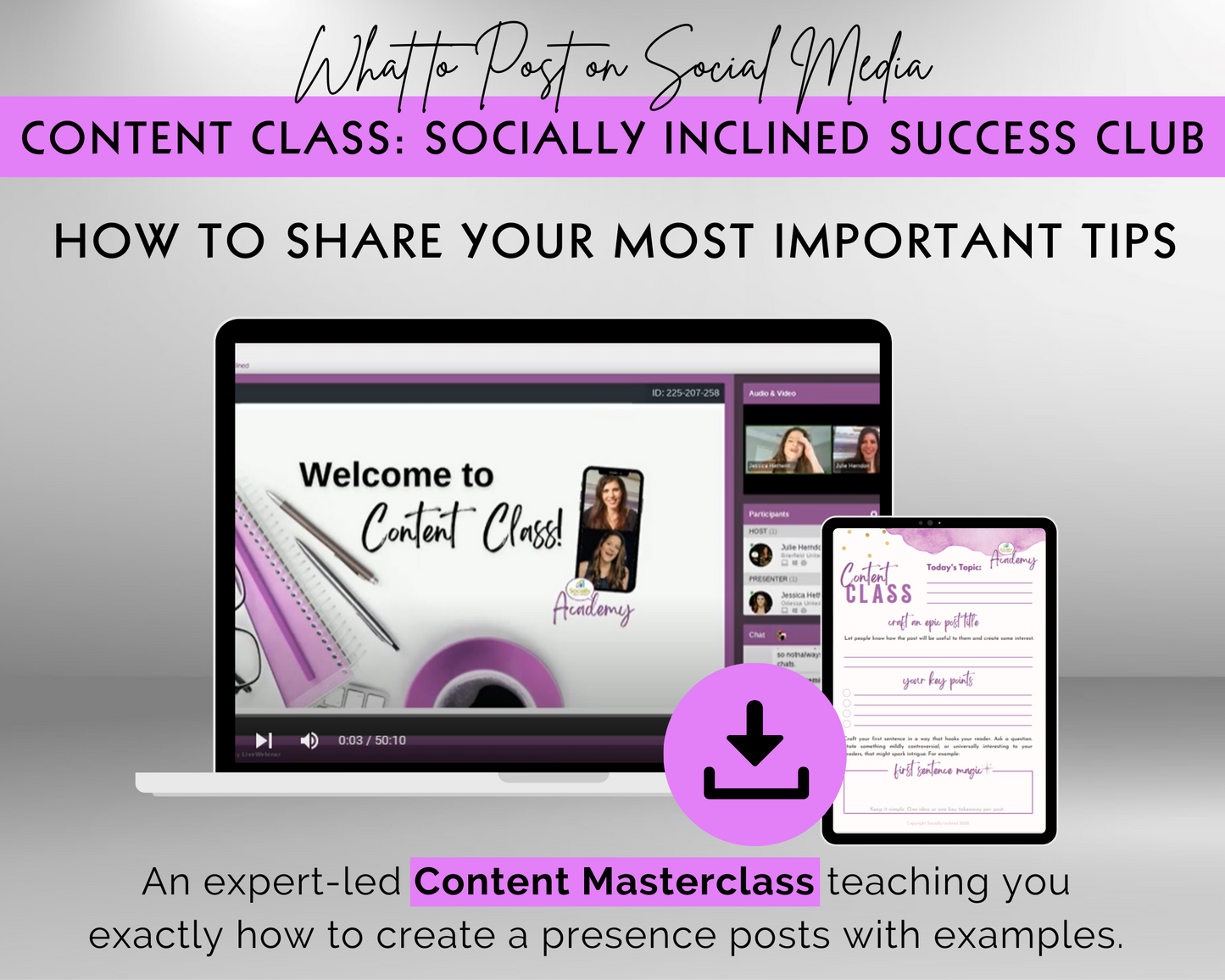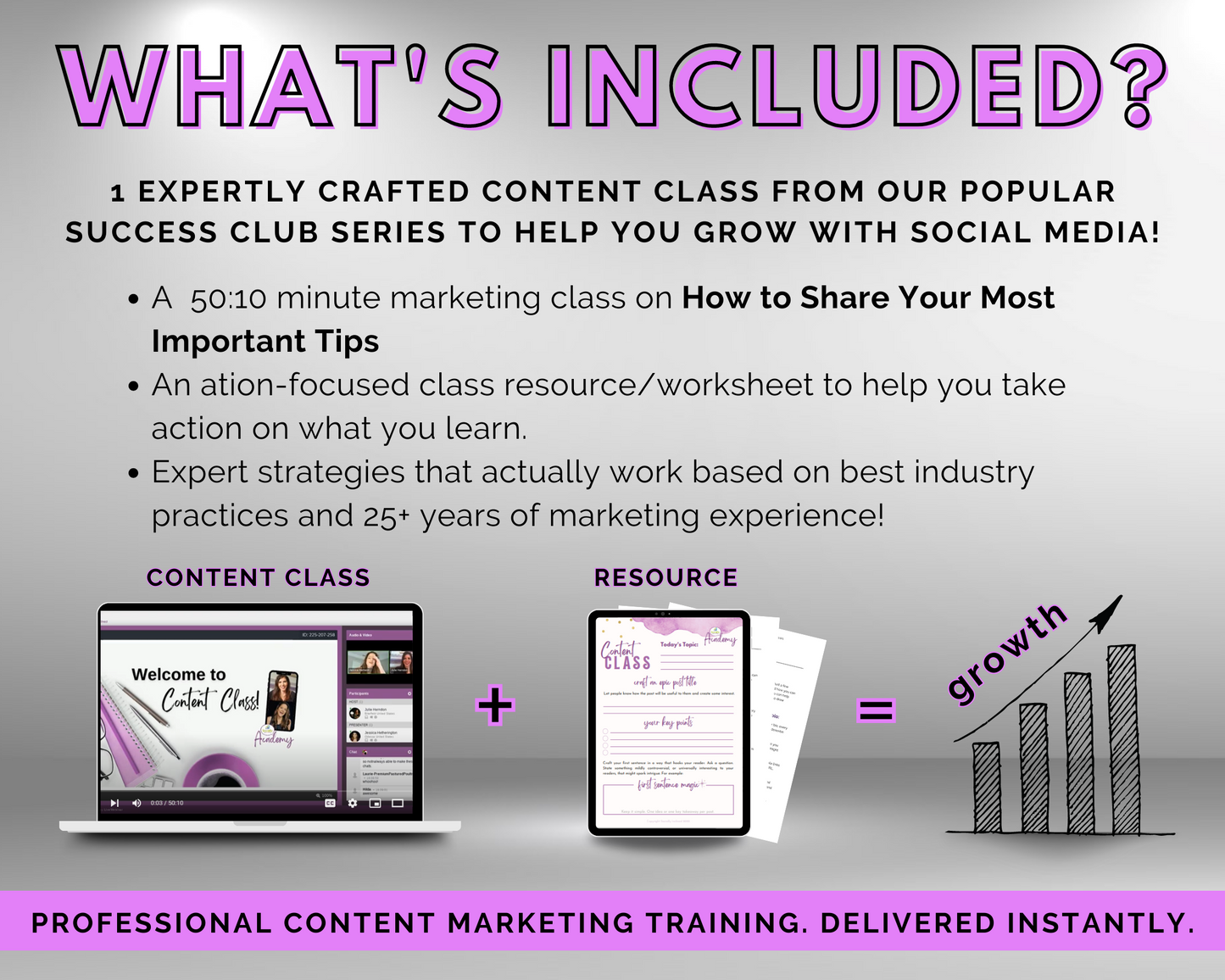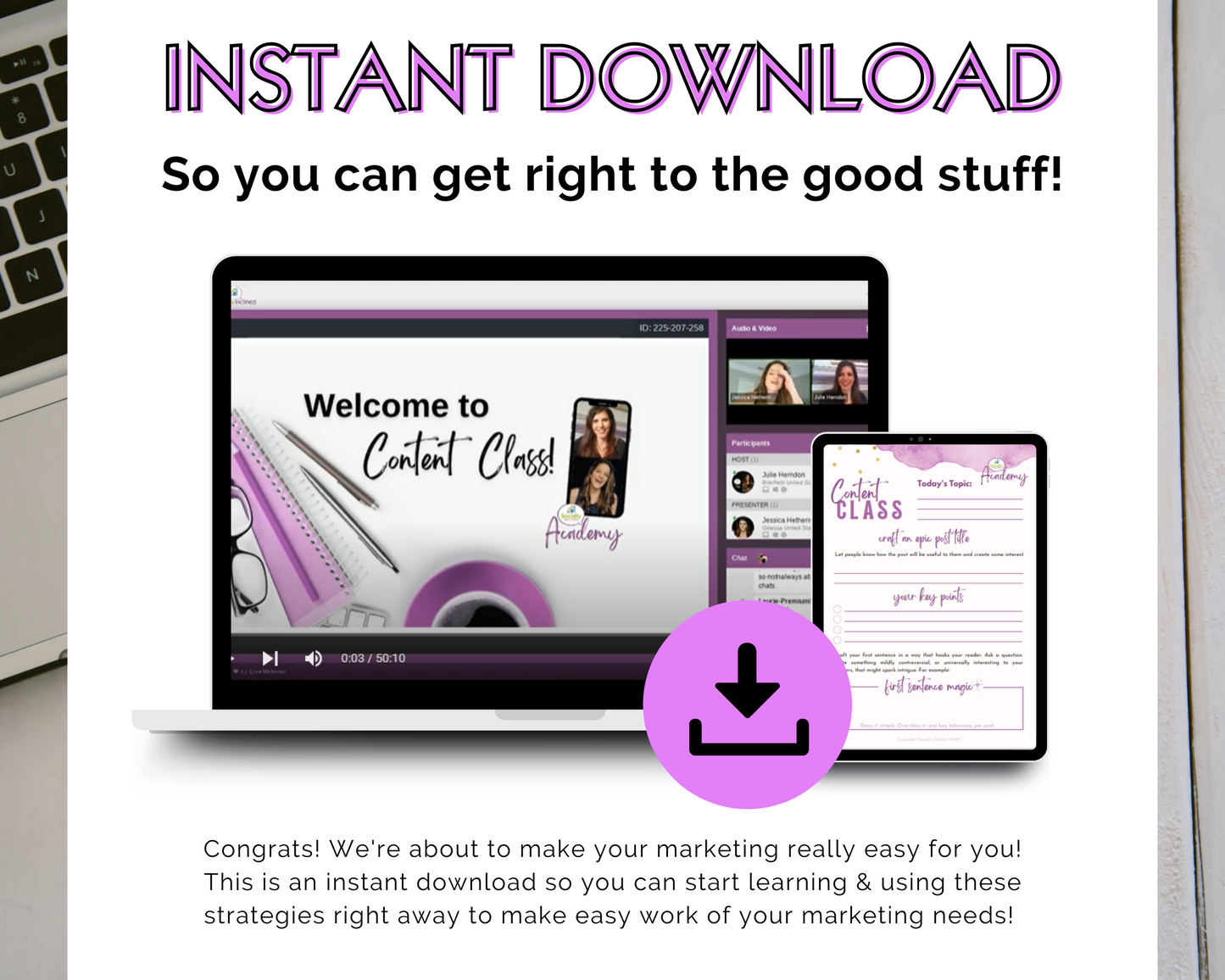 Instant Download

Easy to access downloadable PDF with everything you need to enjoy your product.

We're Here to Help

Please reach out if you need any help with access or bulk uploading.