Regular price
Sale price
$10.00 USD
Unit price
per
Sale
Sold out
Marketing Planner for Small Business Owners and Solopreneurs
Achieve marketing mastery and propel your business forward with our meticulously designed Marketing Planner.
🌠 Elevate Your Marketing Game: In the dynamic world of business, effective marketing can set you apart. This planner is your compass to navigate the marketing maze:
✅ Branding Brilliance: Sculpt a compelling brand identity. From mood boards to promises, craft a brand that resonates and endures.
✅ Strategize to Succeed: With tools like SWOT and AIDA, formulate a strategy that's data-driven, robust, and adaptable.
✅ Stay on Budget: Monitor your marketing costs and revenues. Ensure a profitable balance between spending and earning.
✅ Content that Converts: Plan, track, and refine your content. Create narratives that captivate and convert.
✅ Digital Domination: From social media to email marketing, master the digital realm. Harness the power of platforms to spread your message.
✅ Analyze & Optimize: Dive into analytics. Understand your audience, refine your approach, and consistently elevate your marketing game.
In the fast-paced world of business, the right marketing can be your competitive edge. Let our planner be the catalyst that supercharges your marketing magic. 🚀🌐
Pages / Templates Included:
This planner offers a comprehensive toolkit for marketing magnificence.
Branding Kit: Define and refine your brand's DNA.

Brand Mood Board: Visualize your brand's aesthetic and vibe.

Brand Promise: Articulate what your brand stands for.

Strategy Overview: Get a holistic view of your marketing strategy.

Marketing Plan: Chart out your overarching marketing blueprint.

Target Audience: Hone in on your ideal audience segments.

Competitor Analysis & Tracker: Understand and monitor the competition.

AIDA Model: Navigate the consumer journey from attention to action.

SWOT Analysis: Evaluate strengths, weaknesses, opportunities, and threats.

Marketing Mix: Perfect your product, price, place, and promotion strategy.

Marketing Costs & Campaign Budget: Allocate and track your marketing finances.

Campaign & Advertising Tracker: Monitor your campaign performance.

Content Planner & Ideas: Organize your content creation process.

Advertisement: Plan and execute impactful ads.

Affiliates, Sponsorships & Collabs: Foster profitable partnerships.

Giveaway Planner & Seasonal Promotion: Engage your audience with timely promotions.

Quarterly Goals & Individual Quarters (Q1-Q4): Breakdown and monitor quarterly objectives.

Marketing Message & Funnel: Craft compelling messages and lead your audience through a conversion journey.

Bills & Income, Revenue Tracker: Keep tabs on your financial inflow and outflow.

Editorial & Social Media Calendar: Streamline your content distribution.

Social Media Plan & Stats: Strategize and assess your social media impact.

Platform-specific Planners (Instagram, Facebook, Pinterest, Twitter, LinkedIn): Tailor strategies for each platform.

Hashtag Planner & IG Collaborations: Amplify your Instagram presence.

Analytics & Social Stats: Derive actionable insights from data.

Blog Planner, Goals, Ideas, & Stats: Organize and optimize your blogging efforts.

Guest Blog Posts & Blog Essentials: Expand your content horizons and ensure blog quality.

Keywords & Website Planner: Boost your SEO and website performance.

Plugin Manager: Manage website plugins efficiently.

Newsletter & Email Automations: Perfect your email marketing campaigns.

Time Management, Task Chart, To-Do List: Enhance productivity and efficiency.

Subscriptions, Promotional Expenses: Manage your recurring costs and marketing spends.

Goals by Month: Set and strive towards monthly milestones.

Notes & Password Tracker: Keep essential details at your fingertips.
With this planner, you're not just organizing your marketing; you're supercharging it. Watch as your brand visibility soars and your business scales. 🌟🌱
Digital Delivery

Our products are instantly delivered on the thank you page after checkout. You will download a PDF with a How To and all of your deliverables.
Have These Scheduled

NOTE: This bundle DOES NOT INCLUDE our best-selling scheduling software Socially Suite.

Save time with social automation. Check out our Socially Suite Dashboard where we automatically schedule these plus our MVP content for you to approve to automatically post to all of your networks.

***If you purchase BOTH a dashboard membership AND this content bundle, then we are happy to schedule it for you for free. Just reach out to us when you are ready for our help! :)
No Refunds or Exchanges

Due to the fact that all of our products are instantly delivered as digital products we do not offer refunds. Please be sure to look at the images of the product as they are a fair representation of what is included as well as read the full description. If you have any questions please reach out via chat before ordering.
We Love Feedback

We appreciate your ideas and feedback and would love to know what works best for your industry and how you have adapted the ideas to fit. Any feedback you can share will help to improve future planners.
Share
View full details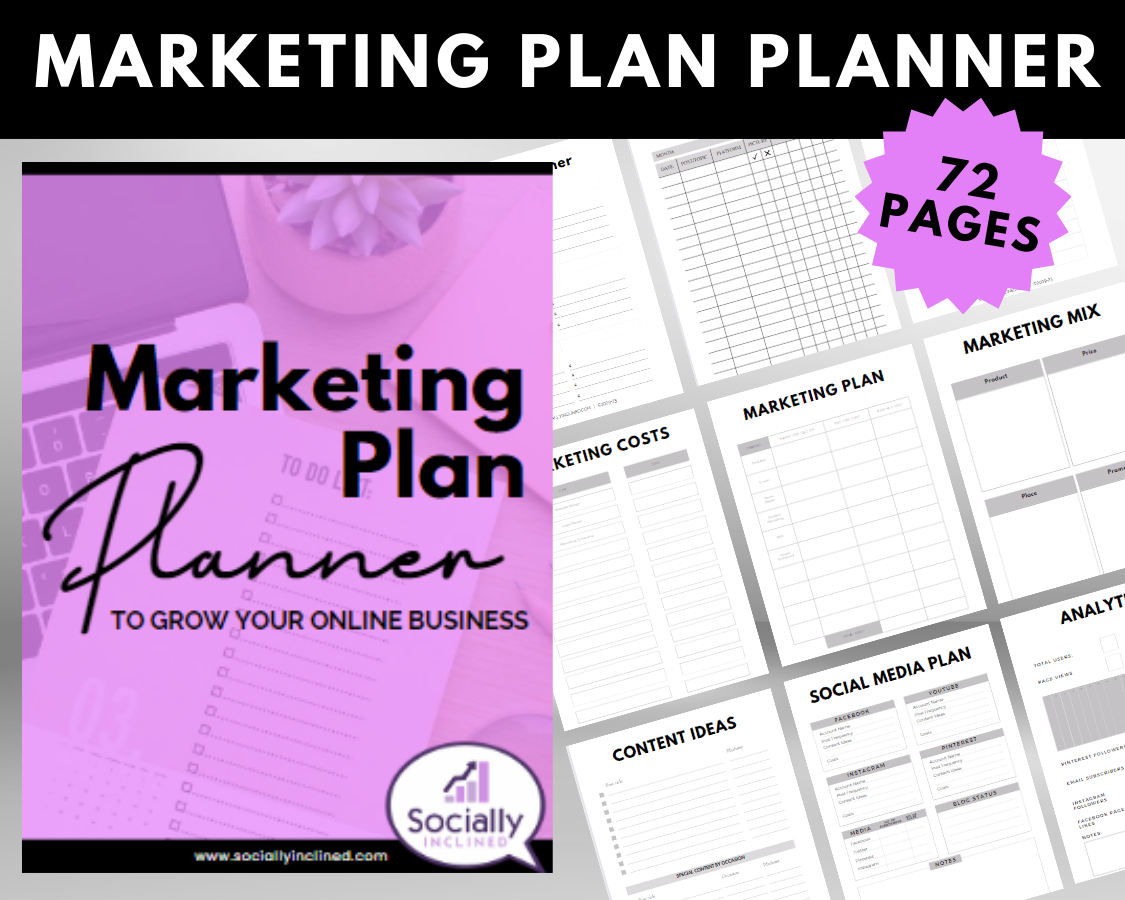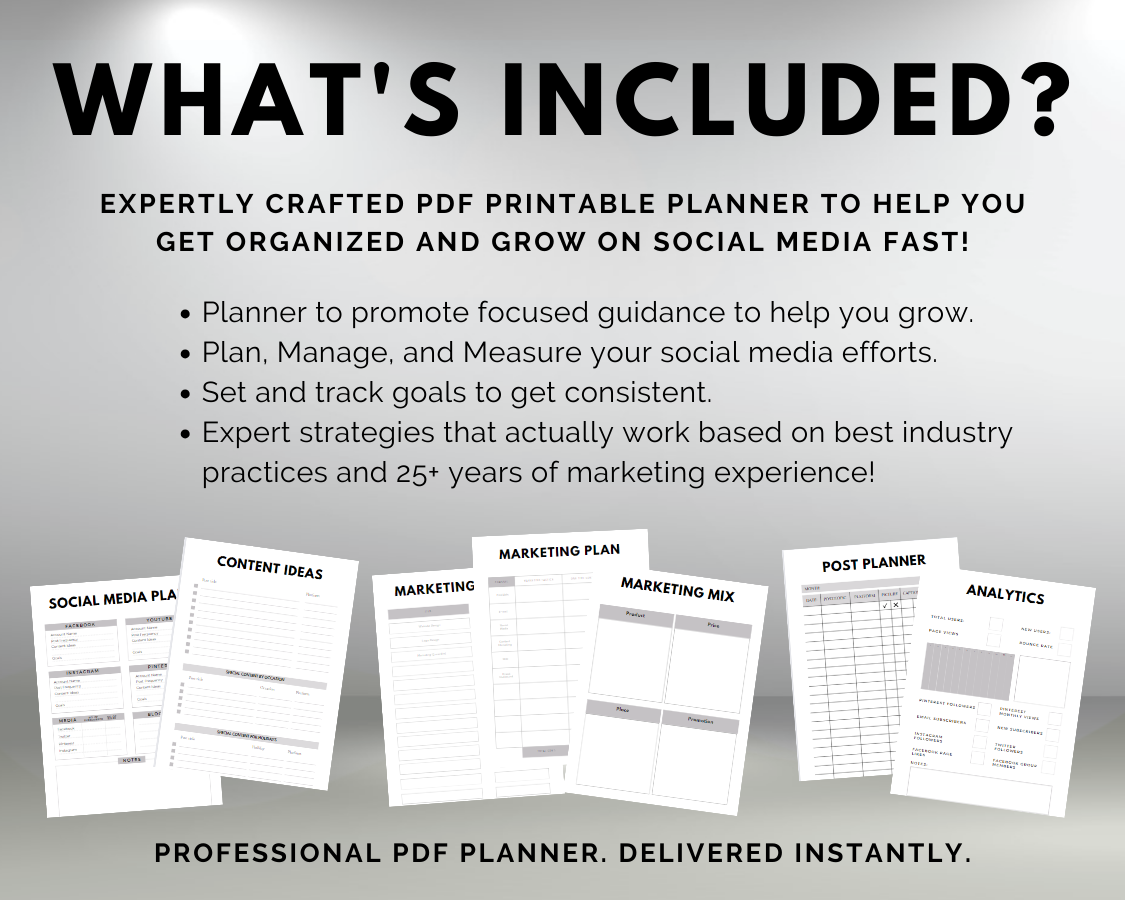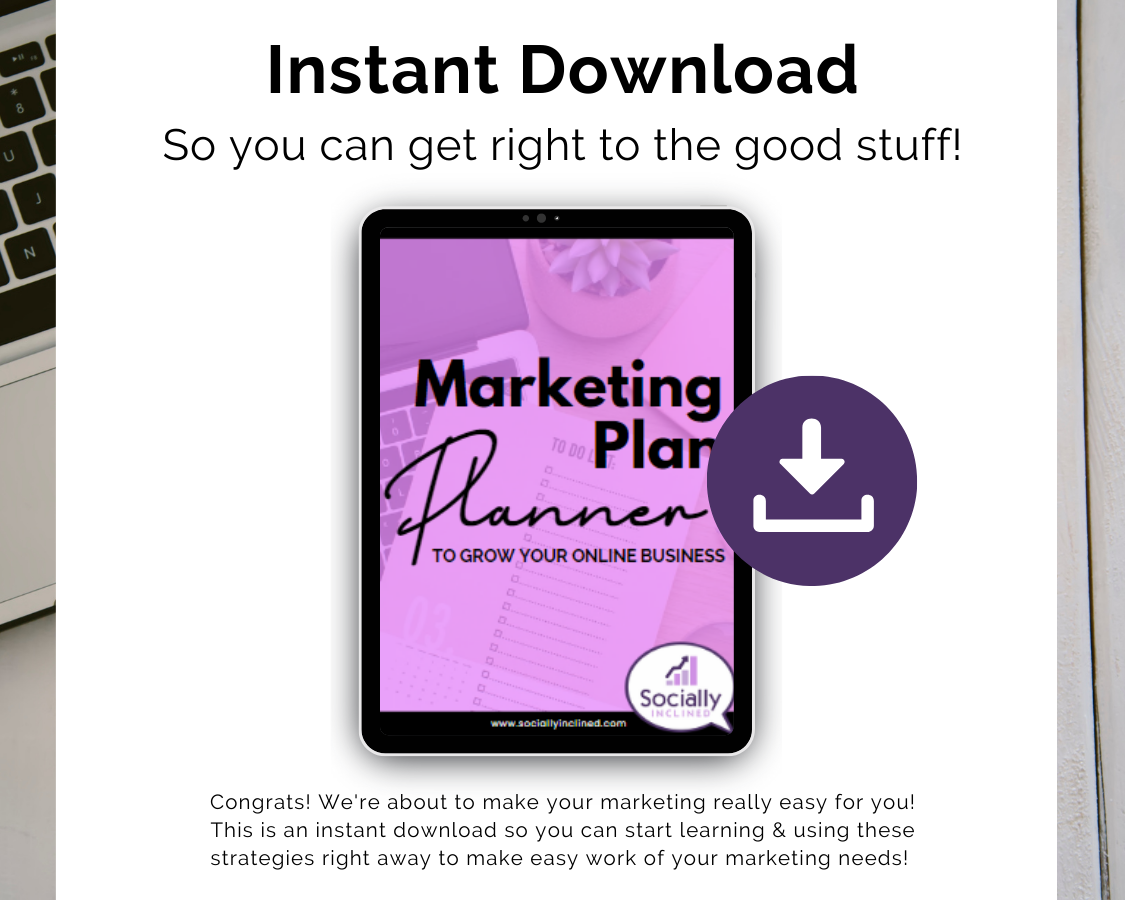 Instant Download

Easy to access downloadable PDF with everything you need to enjoy your product.

We're Here to Help

Please reach out if you need any help with access or bulk uploading.