Regular price
Sale price
$77.00 USD
Unit price
per
Sale
Sold out
Make your faith-based entity more visible on social media fast!! 🙌

Are you ready to take your business, blog, or church to the next level? Picture this: 180 captivating Faith-inspired social media images, bundled with ready-to-post text and power-packed hashtags.
That's right, 6 months of effortless, daily, and targeted social media posts that will transform your online presence!

🌟 Here's Why This Bundle is a Game-Changer for You:

✨ Lifestyle Bloggers: Skyrocket your reach and engagement by sharing inspiring faith-based content that resonates with your audience.

✨ Faith Advocates: Fuel your mission with content that spreads hope and faith, leaving a lasting impact on your followers.

✨ Social Media Enthusiasts: Strengthen your online presence by consistently sharing faith-based posts that align with your message.

✨ Content Creators: Make your life easier with ready-to-go content that saves you valuable time and effort.

✨ Business Owners: Boost your brand authority while effortlessly connecting with your audience through faith-based content.

✨ Newbies and Pros Alike: Whether you're just starting out or an experienced content pro, this bundle has got your back!


💥 Imagine the Possibilities:
You'll have at your fingertips 180 meticulously crafted, original images that speak directly to the hearts of your audience. No more wracking your brain for what to post next!

📸 These images come complete with pre-written text and hashtags, making your social media management a breeze.

💡 We Understand the Struggle:

Creating great social media content can be a daunting task. It's time-consuming and requires constant effort—unless you have the 180 Faith Bundle!

🎯 What's Inside:

✅ 180 Faith-Focused Social Media Graphics with Ready-to-Use Hashtags.
✅ A CSV file for effortless bulk uploading to your favorite social media scheduler.
✅ BONUS: A daily blank social media planner to keep you organized and on track.


💼 Take Charge of Your Social Media:


These images are fully brandable, allowing you to add your logo, style, and personal touch.

Instant access via three convenient formats: ZIP, PDF, and CSV, offering flexibility in how you use them.

🕒 Save Time, Achieve More:

This bundle will literally save you hours each week, giving you more time to focus on what you love.

📢 Special Note:

This bundle doesn't include our top-notch scheduling software, but you can check out our Socially Suite Membership for a complete social media content solution that includes even more faith-based social media posts automatically posting for you every month for just $99/month.

🤝 We Value Your Feedback:

Your ideas and feedback are invaluable to us. Share how this bundle has impacted your industry, and help us make future planners even better.

Ready to transform your social media game? Don't miss out on the 180 Faith Bundle! Order now and experience the ease of elevating your online presence. 🚀💫 
Digital Delivery

Our products are instantly delivered on the thank you page after checkout. You will download a PDF with a How To and all of your deliverables.
Have These Scheduled

NOTE: This bundle DOES NOT INCLUDE our best-selling scheduling software Socially Suite.

Save time with social automation. Check out our Socially Suite Dashboard where we automatically schedule these plus our MVP content for you to approve to automatically post to all of your networks.

***If you purchase BOTH a dashboard membership AND this content bundle, then we are happy to schedule it for you for free. Just reach out to us when you are ready for our help! :)
No Refunds or Exchanges

Due to the fact that all of our products are instantly delivered as digital products we do not offer refunds. Please be sure to look at the images of the product as they are a fair representation of what is included as well as read the full description. If you have any questions please reach out via chat before ordering.
We Love Feedback

We appreciate your ideas and feedback and would love to know what works best for your industry and how you have adapted the ideas to fit. Any feedback you can share will help to improve future planners.
Share
View full details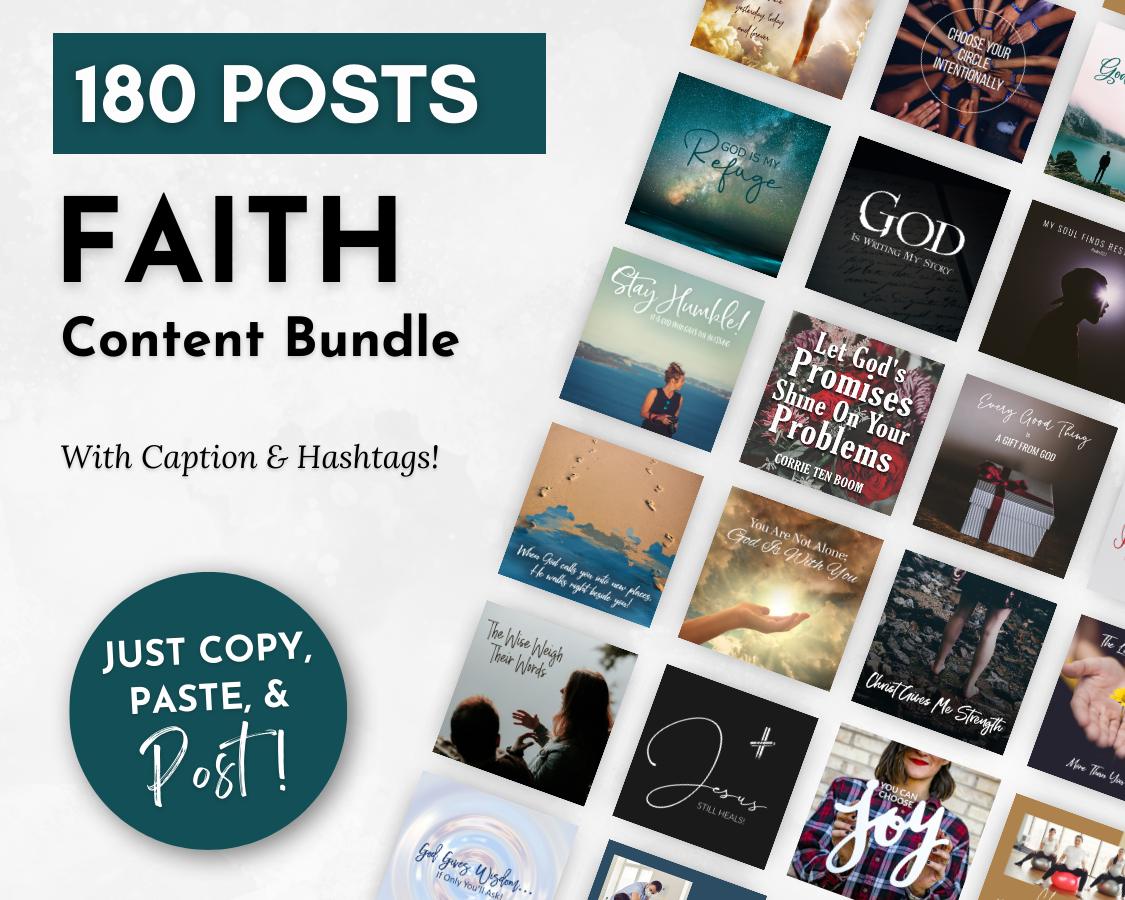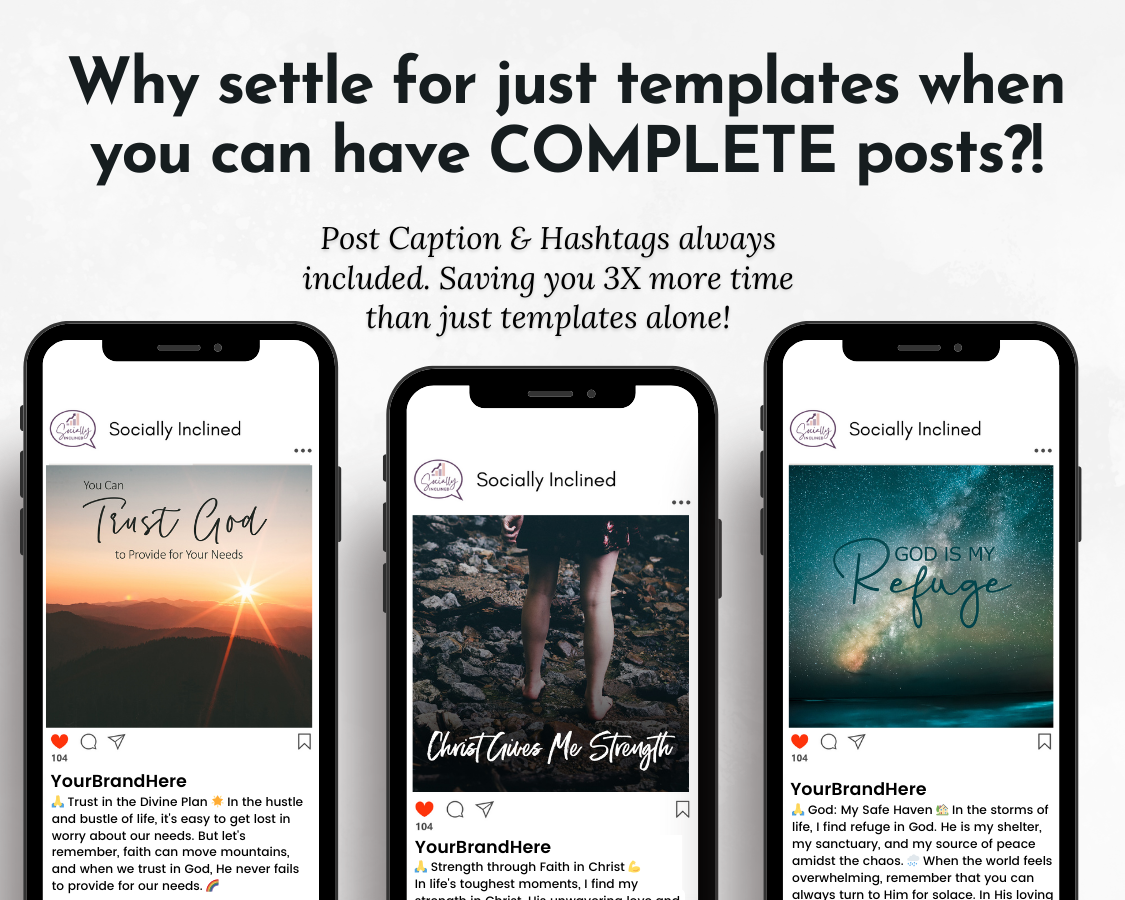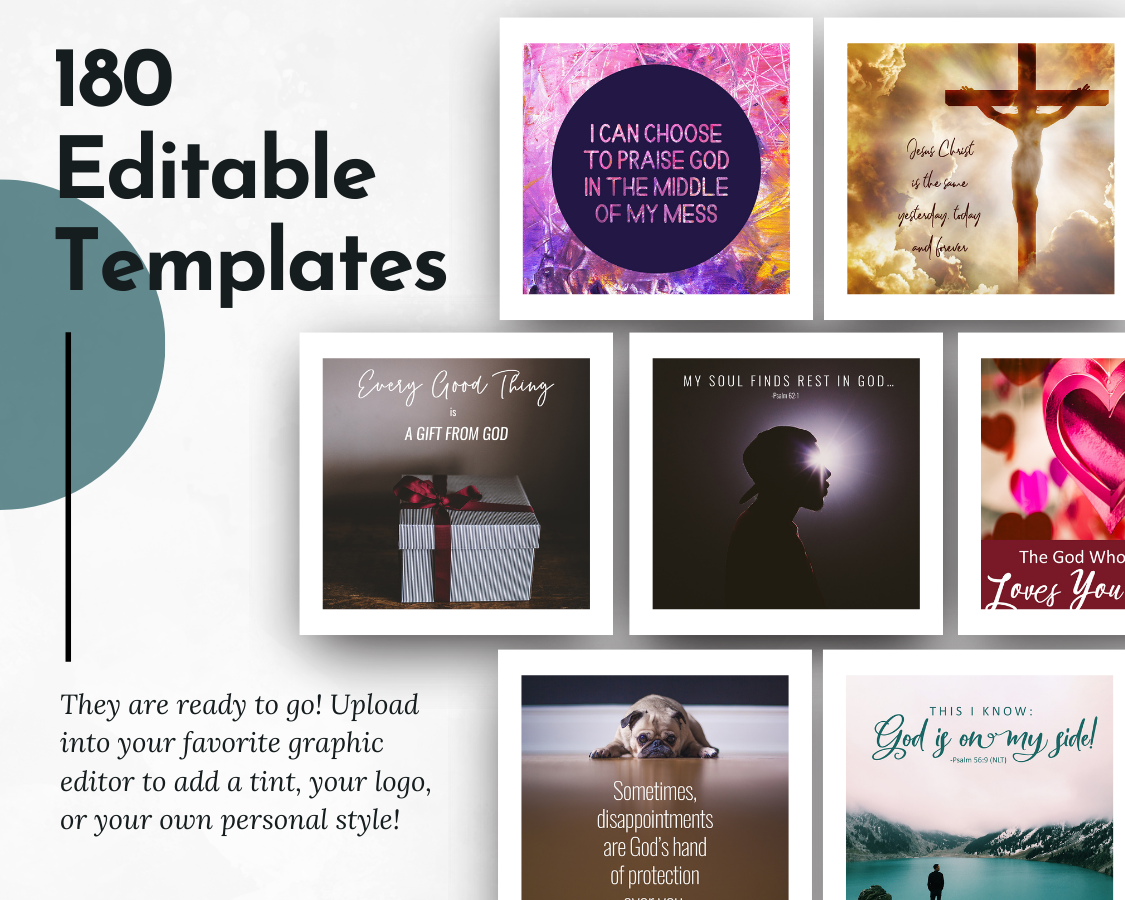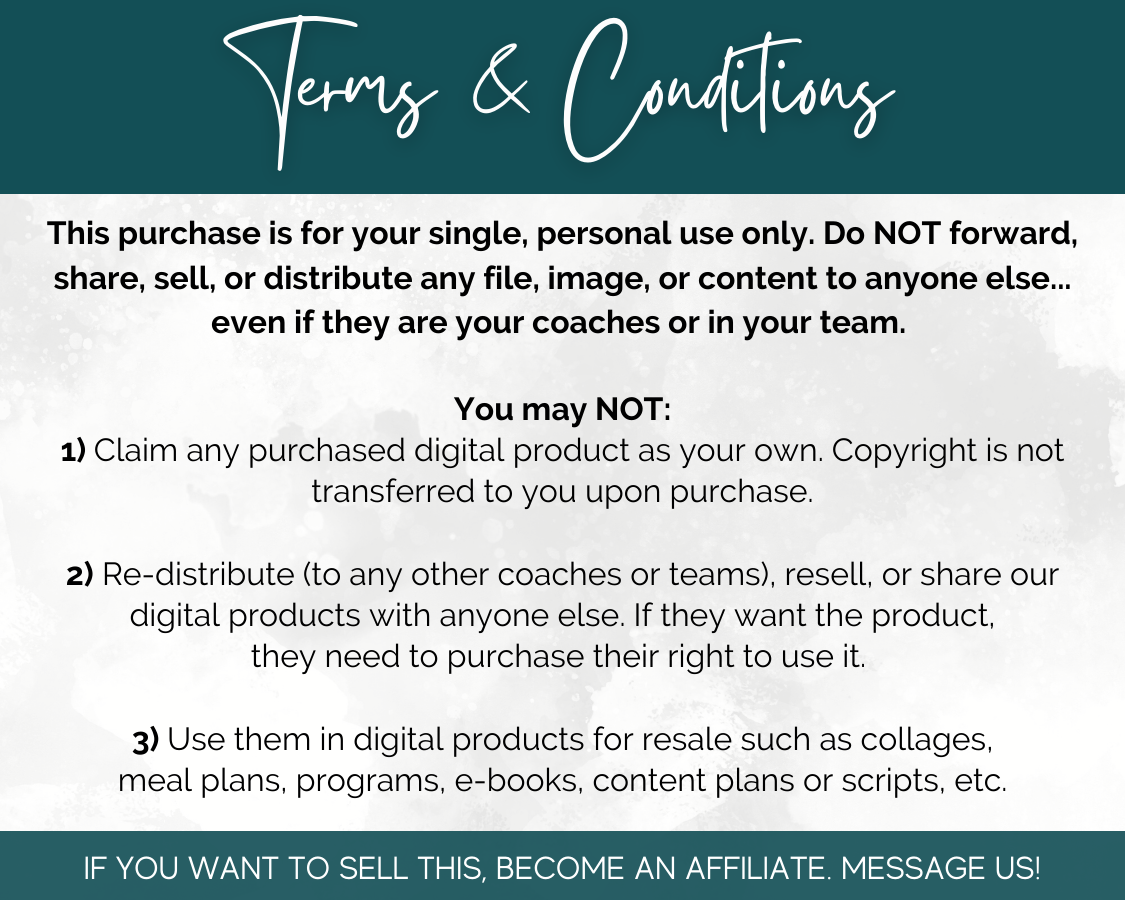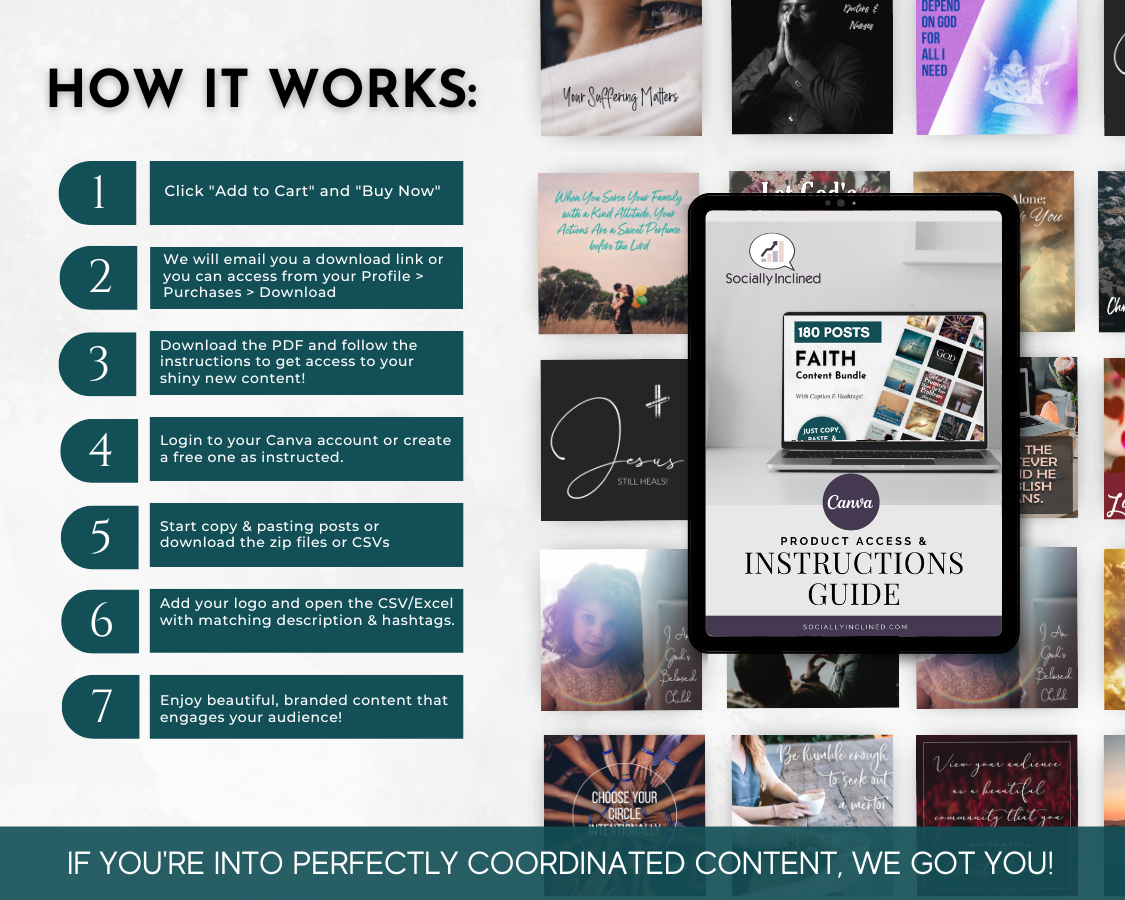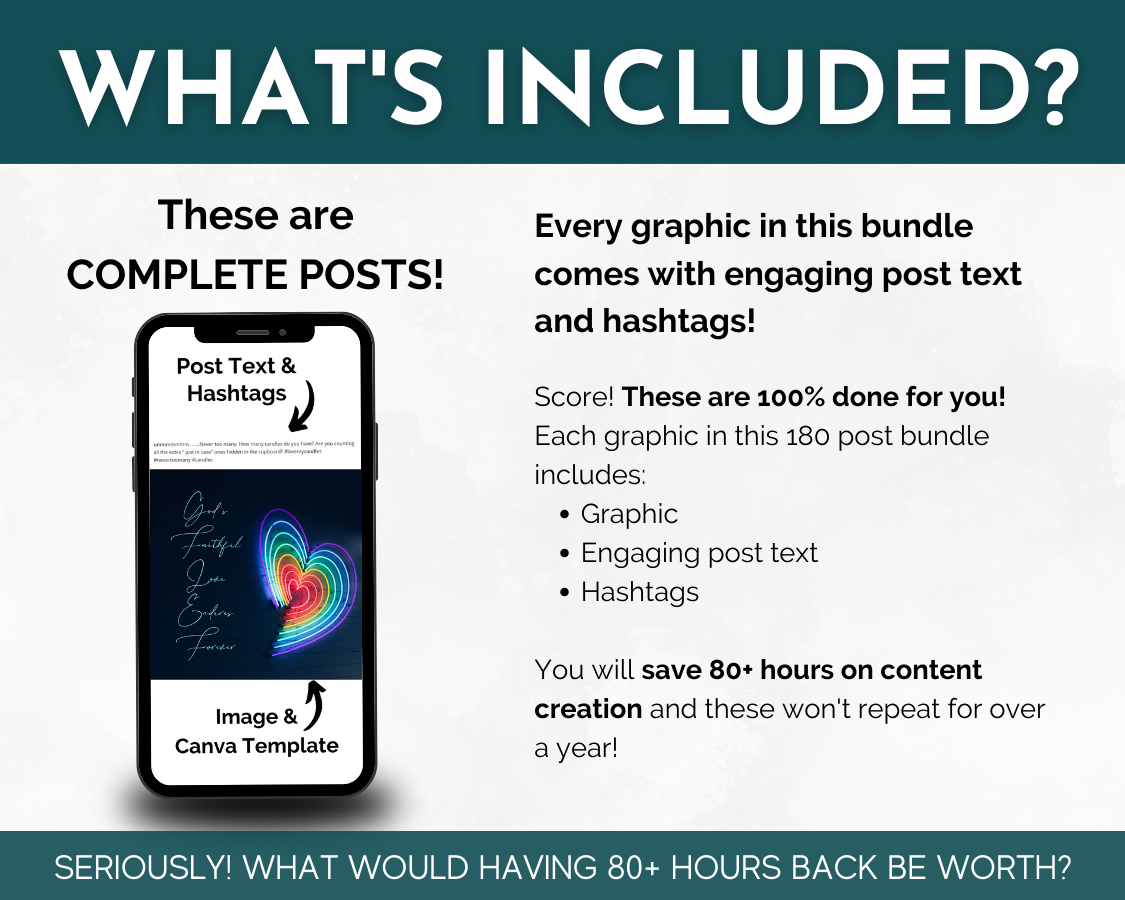 Instant Download

Easy to access downloadable PDF with everything you need to enjoy your product.

We're Here to Help

Please reach out if you need any help with access or bulk uploading.