Regular price
Sale price
$77.00 USD
Unit price
per
Sale
Sold out
🌟 Elevate Your Fashion Empire with Irresistible Social Media Content! 🛍️✨

Calling all Boutique Owners, Online Retail Visionaries, Fashion Icons, and Style Trendsetters! Are you poised to revolutionize your social media presence and leave your audience captivated? Get ready to unwrap something truly remarkable! 🚀

📸 Presenting the FASHION & SHOPPING Social Media Content Bundle: Your Route to Online Growth! 🌟

Do you crave fresh, lively, and engaging content that not only resonates with your audience but also amplifies your brand's influence? Search no more!
With our meticulously crafted bundle, you'll receive:

✨ 180 Handcrafted Fashion & Shopping Inspired Social Media Images: Each image is a meticulously designed to convey confidence, beauty, shopping fervor, and a dash of sass to your dedicated followers.

🎁 Bonus: A Daily Blank Social Media Planner to keep you organized and simplify your content strategy planning.
But that's not all! Let's dive into the benefits that will truly reshape your social media presence:

Here's the amazing benefits you'll experience from purchasing this amazing content bundle! 
✨ Unleash Engagement: Enthrall your audience with visually stunning images and thought-provoking captions, igniting conversations and interactions like never before.
✨ Advocate for Small Businesses: Inspire your audience to cherish and support small businesses, nurturing a sense of community and goodwill.
✨ Amplify Confidence and Empowerment: Showcase the transformative power of impeccable style and the confidence it radiates, encouraging your followers to embrace their unique essence.
✨ Strike a Balance between Fun and Seriousness: Demonstrate that the boutique world can be both lighthearted and serious, appealing to a diverse spectrum of tastes and interests.
✨ Fashion Accessible to All: Convey the message that fashion and elegance are accessible to everyone, promoting inclusivity and celebrating diversity.

💪 We've Got Your Back! 💼

Whether you're:


✨ Preparing for your maiden Pop-up or Sales GROUP and craving fresh, enchanting content.
✨ In pursuit of a breather while still luring new clients with original content.
✨ A fledgling business owner navigating uncharted content creation waters.
✨ Feeling uninspired and in dire need of a content rejuvenation.
✨ Juggling multiple VIP groups and small business ventures.

Our Fashion & Shopping Social Media Content Bundle is your ultimate solution! It saves you precious time, energy, and the trials and tribulations of social media marketing. You'll not only cultivate the engagement you've been yearning for but also establish the authority your brand rightly deserves.


🌐 Here's What Awaits You:


✅ 180 Handmade Images: Each bearing messages rooted in shopping wisdom, boutique humor, self-assuredness, empowerment, and more.

✅ Brand Customization: Add your logo, style, and personal flair to make these images uniquely yours.

✅ Instant Download: Dive right in and witness the magic unfold instantly.

✅ Dual Delivery Options: Opt for the ZIP file for hands-on post creation or the CSV file with content primed for effortless scheduling.


⏰ A Time-Saving Marvel! ⏰

This bundle will truly rescue you from hours of toil each week, freeing you to channel your energies into growing your business and forging deeper connections with your audience.

🚨 Special Note:

While this bundle doesn't include our renowned scheduling software, you can explore our Socially Suite Membership for an all-inclusive content solution. It's packed with even more shopping-inspired content, ready for seamless auto-posting across all your platforms. Discover more at https://sociallysuite.com.

Ready to embark on a transformative journey to elevate your social media game and redefine your boutique brand? Don't delay any longer! Secure the FASHION & SHOPPING Social Media Content Bundle and embark on the path to social media triumph. 🛒💕
Digital Delivery

Our products are instantly delivered on the thank you page after checkout. You will download a PDF with a How To and all of your deliverables.
Have These Scheduled

NOTE: This bundle DOES NOT INCLUDE our best-selling scheduling software Socially Suite.

Save time with social automation. Check out our Socially Suite Dashboard where we automatically schedule these plus our MVP content for you to approve to automatically post to all of your networks.

***If you purchase BOTH a dashboard membership AND this content bundle, then we are happy to schedule it for you for free. Just reach out to us when you are ready for our help! :)
No Refunds or Exchanges

Due to the fact that all of our products are instantly delivered as digital products we do not offer refunds. Please be sure to look at the images of the product as they are a fair representation of what is included as well as read the full description. If you have any questions please reach out via chat before ordering.
We Love Feedback

We appreciate your ideas and feedback and would love to know what works best for your industry and how you have adapted the ideas to fit. Any feedback you can share will help to improve future planners.
Share
View full details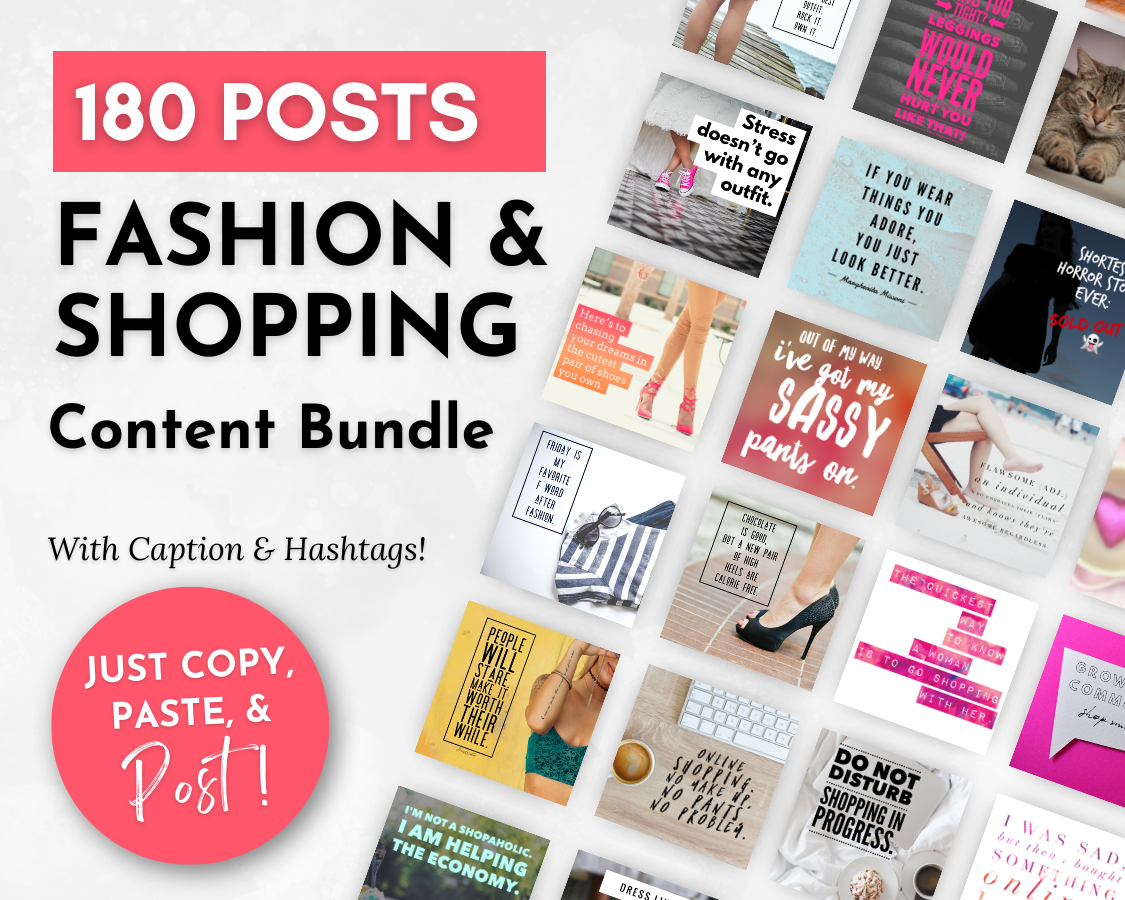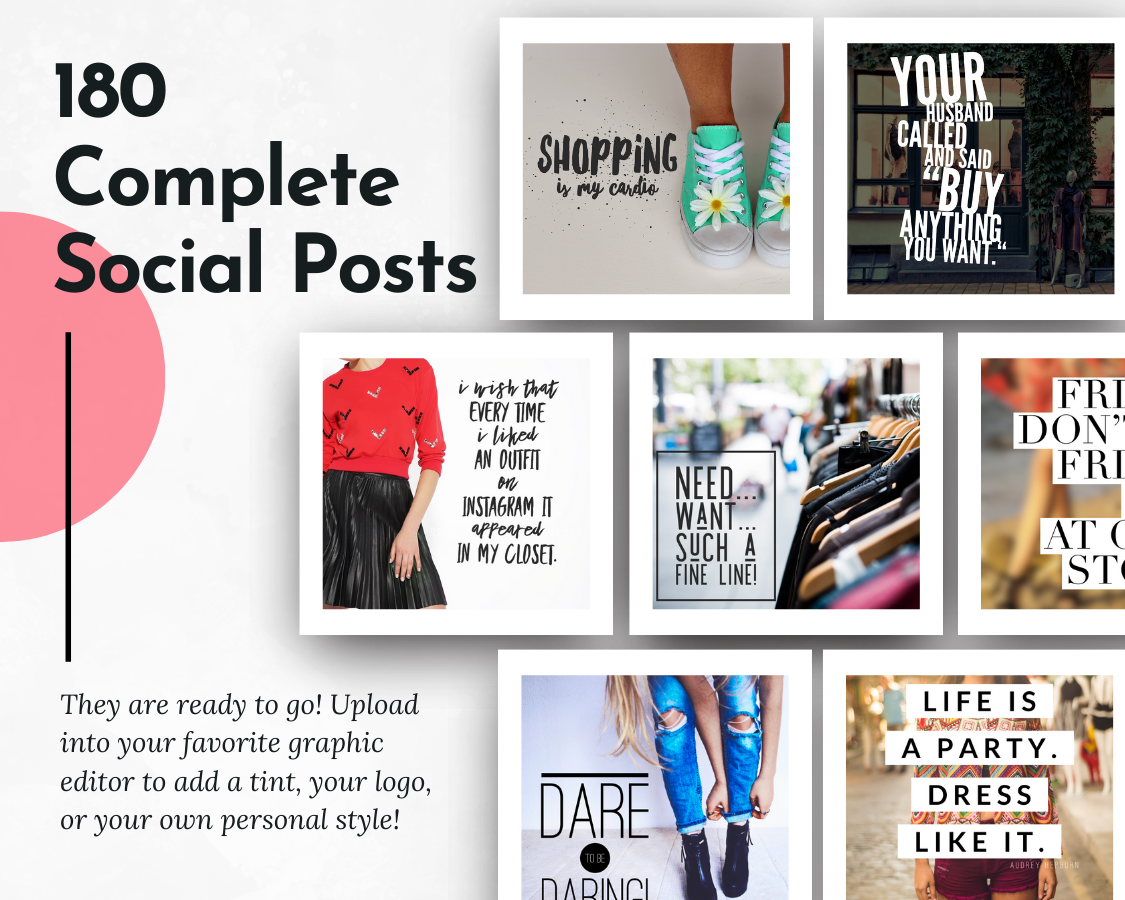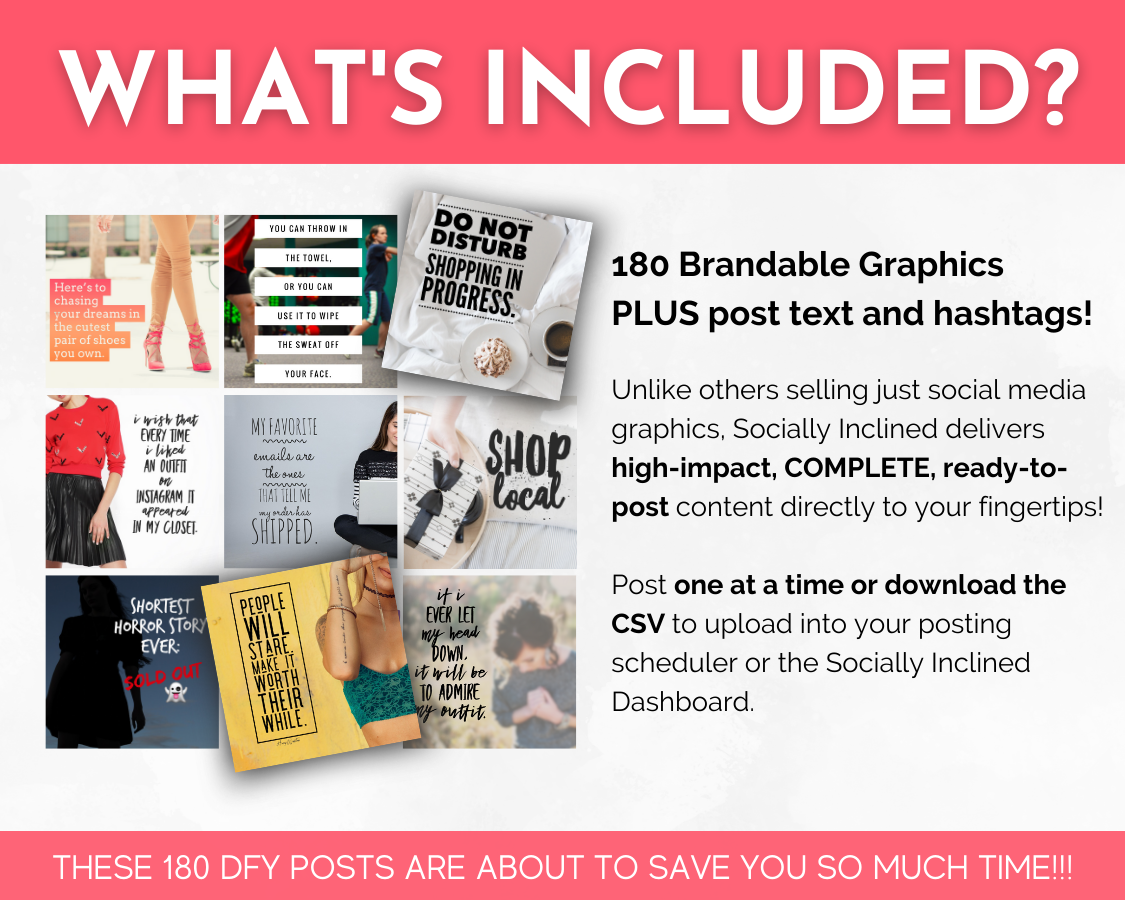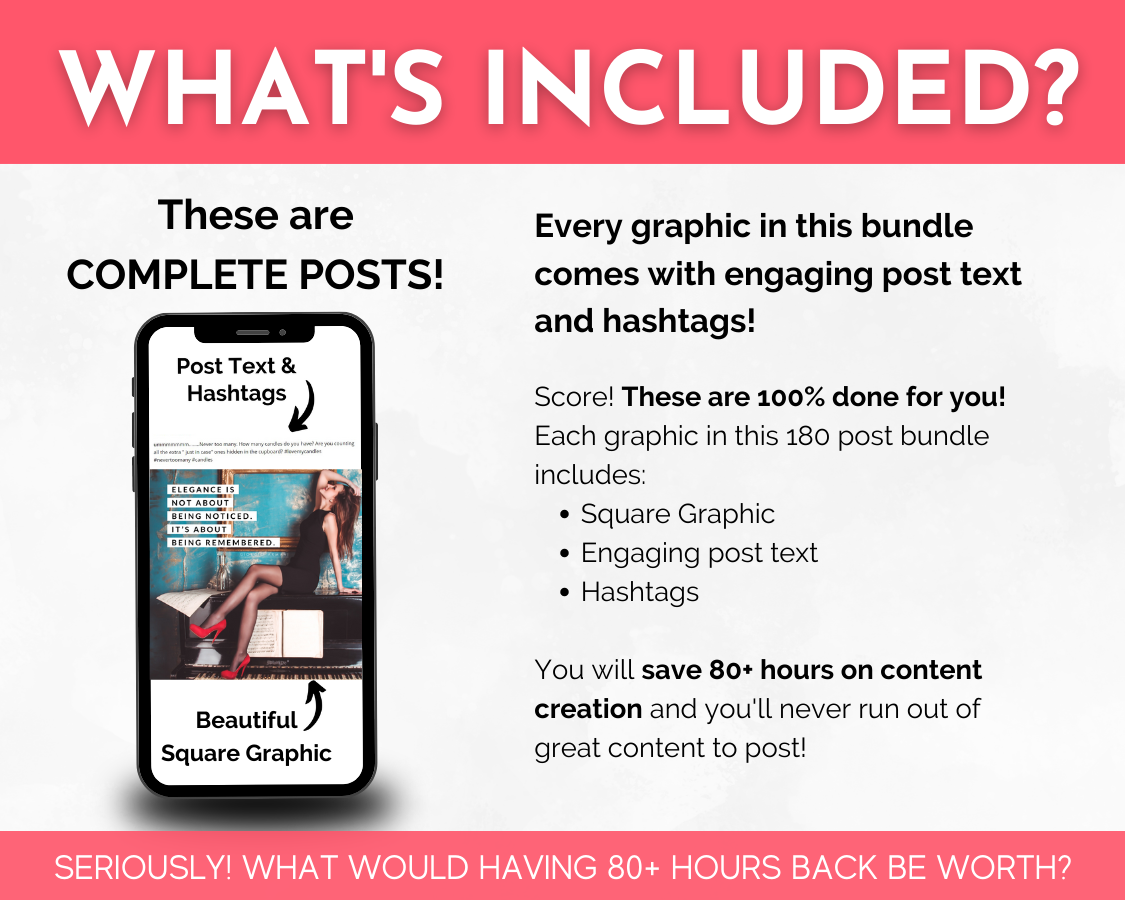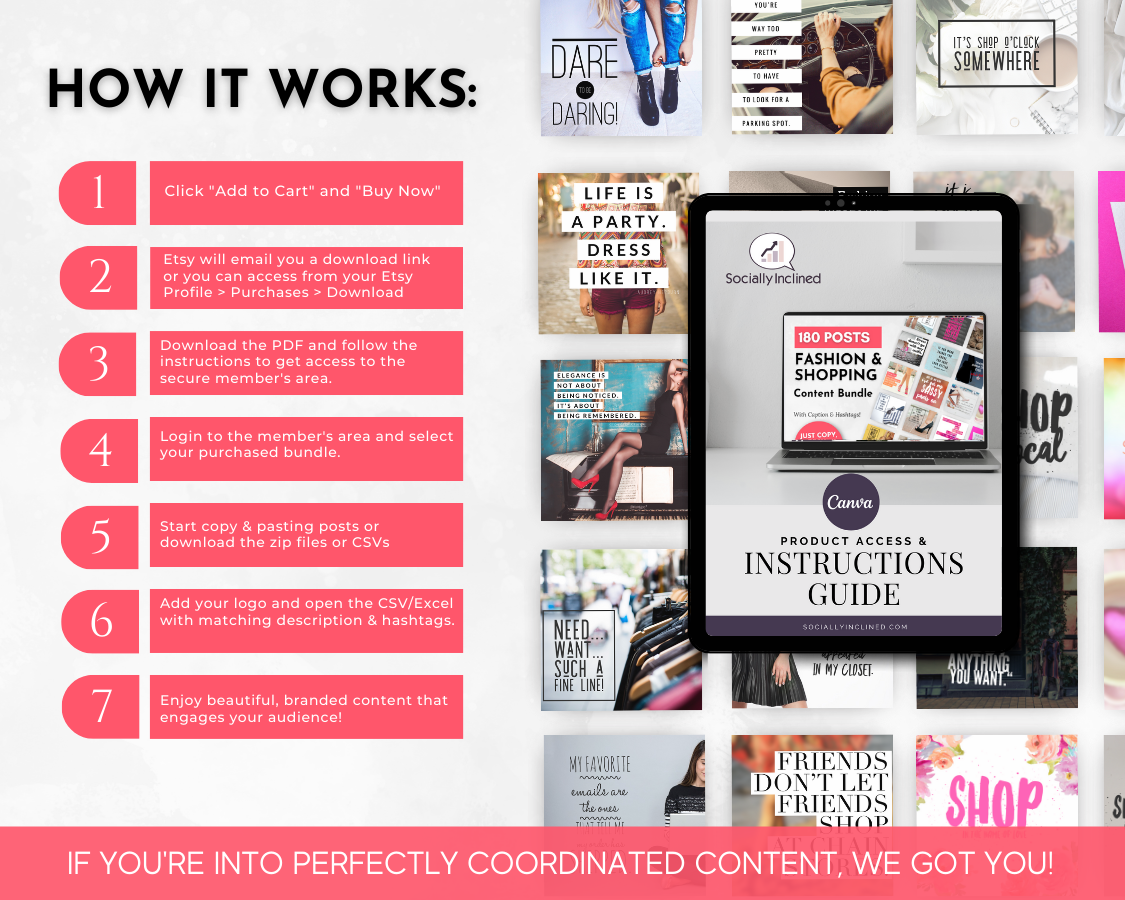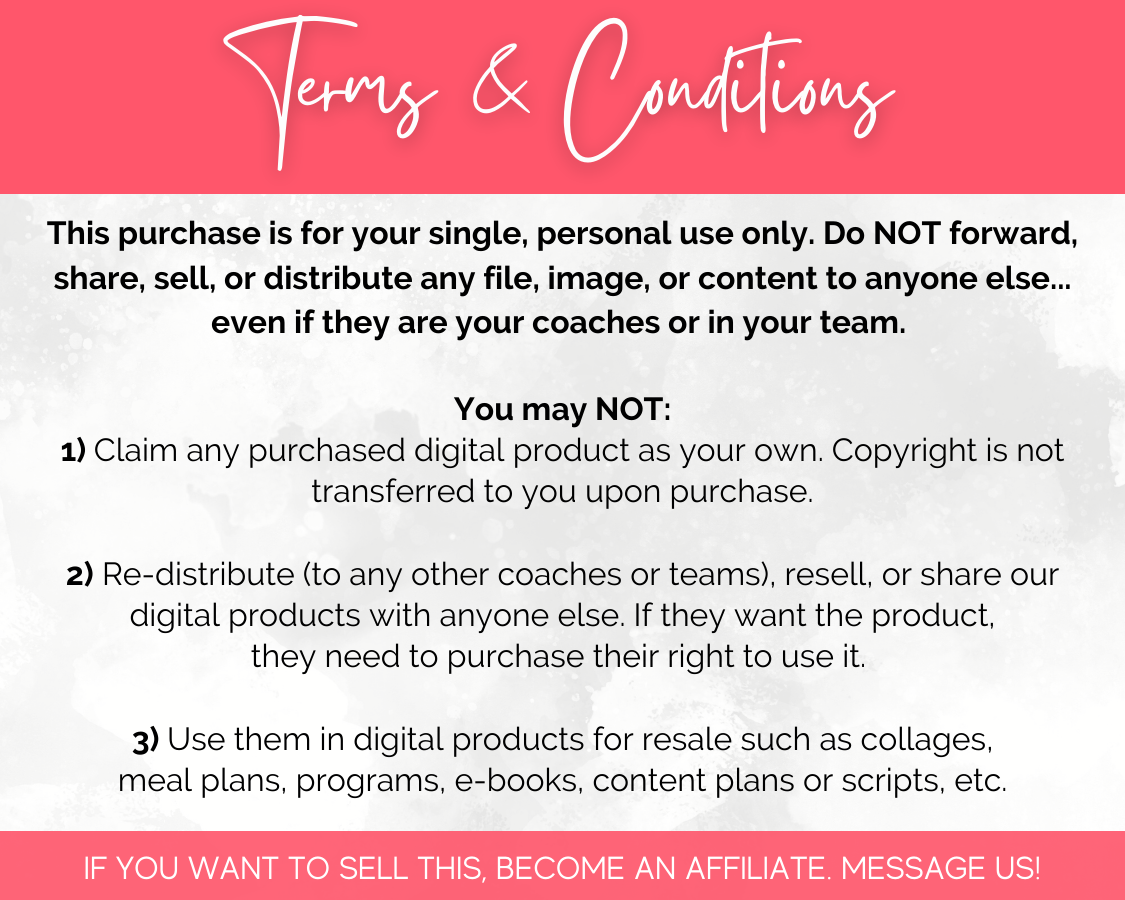 Instant Download

Easy to access downloadable PDF with everything you need to enjoy your product.

We're Here to Help

Please reach out if you need any help with access or bulk uploading.