Regular price
Sale price
$10.00 USD
Unit price
per
Sale
Sold out
The Ultimate Life Planner: Organize, Reflect, and Thrive

Introducing the ultimate planner for those who want to lead a well-organized, balanced, and fulfilling life. Our Life Planner offers a panoramic view of your life's aspirations, daily routines, and the most intricate details, ensuring you're prepared for every moment and every dream.

🌟 Purposeful Design: Experience life with clarity and intention. Our planner seamlessly merges your dreams, duties, and desires, making your journey through life not just purposeful but also pleasurable.
✅ Holistic Overview: Whether it's planning your daily chores or jotting down your life's biggest dreams, this planner caters to every facet of your life.
✅ Financial Mastery: With comprehensive financial trackers and planners, manage your finances efficiently, setting a robust foundation for your dreams.
✅ Personal Growth & Well-being: Dedicated sections for self-care, gratitude, habits, and health ensure that you're not just surviving, but thriving.
Re-imagine what life can be with a planner that understands your unique journey. 🎯
Pages / Templates Included:
🌟 Goal Orientation:
Goal Planner: Define and prioritize life aspirations.

Goal Timeline: Break down each goal into actionable milestones.

My Priorities: List out what matters most to you in life.
🌟 Time Management:
Daily to Yearly Planners: Schedule tasks and events from daily details to yearly overviews.

Month & Year At Glance: Visual snapshots of your monthly and yearly goals and activities.

Priority Matrix: Allocate tasks based on urgency and importance.

🌟 Financial Stewardship:
Bill to Spending Trackers: Monitor and manage your payments and expenditures.

Monthly Budget: Organize your monthly financial plan.

Finance Calendar: Mark important fiscal dates and reminders.

Savings & Income Trackers: Record your savings and earnings to ensure financial health.

No Spend Challenge: A tracker to motivate you to curb unnecessary spending.

Shopping, Subscription & Groceries Lists: Organize purchases and subscriptions.
🌟 Personal Growth and Reflection:
Bucket List: Pen down experiences or achievements you aim to accomplish.

Vision Board: A visual space to represent your goals and inspirations.

Wheel of Life: Evaluate and balance different areas of your life.

Soul Stuff: Reflective space for introspection and spiritual growth.

My Relationships: Track and reflect on key relationships in your life.

My Affirmations: Positive statements to motivate and uplift you.
🌟 Health and Well-being:
Meal Planner to Workout Trackers: Plan meals, monitor health habits, and track fitness routines.

Vitamins & Medication: Record daily supplements and medications.

Medical History: Document important health records and medical visits.
🌟 Home and Environment:
Routine Trackers: Standardize and record daily, morning, and evening tasks.

Cleaning Planners: Schedule and monitor home cleaning and maintenance tasks.

Decluttering Plan & Discard List: Strategize and list items for decluttering.
🌟 Leisure and Exploration:
Travel Planners: Organize trips, from packing to itineraries.

Favorite Movies & TV Shows: List and track shows and films you love.
🌟 Connectivity and Reflection:
Contact List: Maintain a handy list of personal and professional contacts.

Gratitude Tracker: Cultivate a daily practice of gratitude.

Action Brainstorm: Ideate and plan creative endeavors and projects.

Notes: Free space for jotting down any spontaneous thoughts, ideas, or reminders.

Empower your journey with our Life Planner. By seamlessly weaving your dreams, obligations, and pleasures, you'll not only navigate life with direction but also with joy. 🌺📘
Digital Delivery

Our products are instantly delivered on the thank you page after checkout. You will download a PDF with a How To and all of your deliverables.
Have These Scheduled

NOTE: This bundle DOES NOT INCLUDE our best-selling scheduling software Socially Suite.

Save time with social automation. Check out our Socially Suite Dashboard where we automatically schedule these plus our MVP content for you to approve to automatically post to all of your networks.

***If you purchase BOTH a dashboard membership AND this content bundle, then we are happy to schedule it for you for free. Just reach out to us when you are ready for our help! :)
No Refunds or Exchanges

Due to the fact that all of our products are instantly delivered as digital products we do not offer refunds. Please be sure to look at the images of the product as they are a fair representation of what is included as well as read the full description. If you have any questions please reach out via chat before ordering.
We Love Feedback

We appreciate your ideas and feedback and would love to know what works best for your industry and how you have adapted the ideas to fit. Any feedback you can share will help to improve future planners.
Share
View full details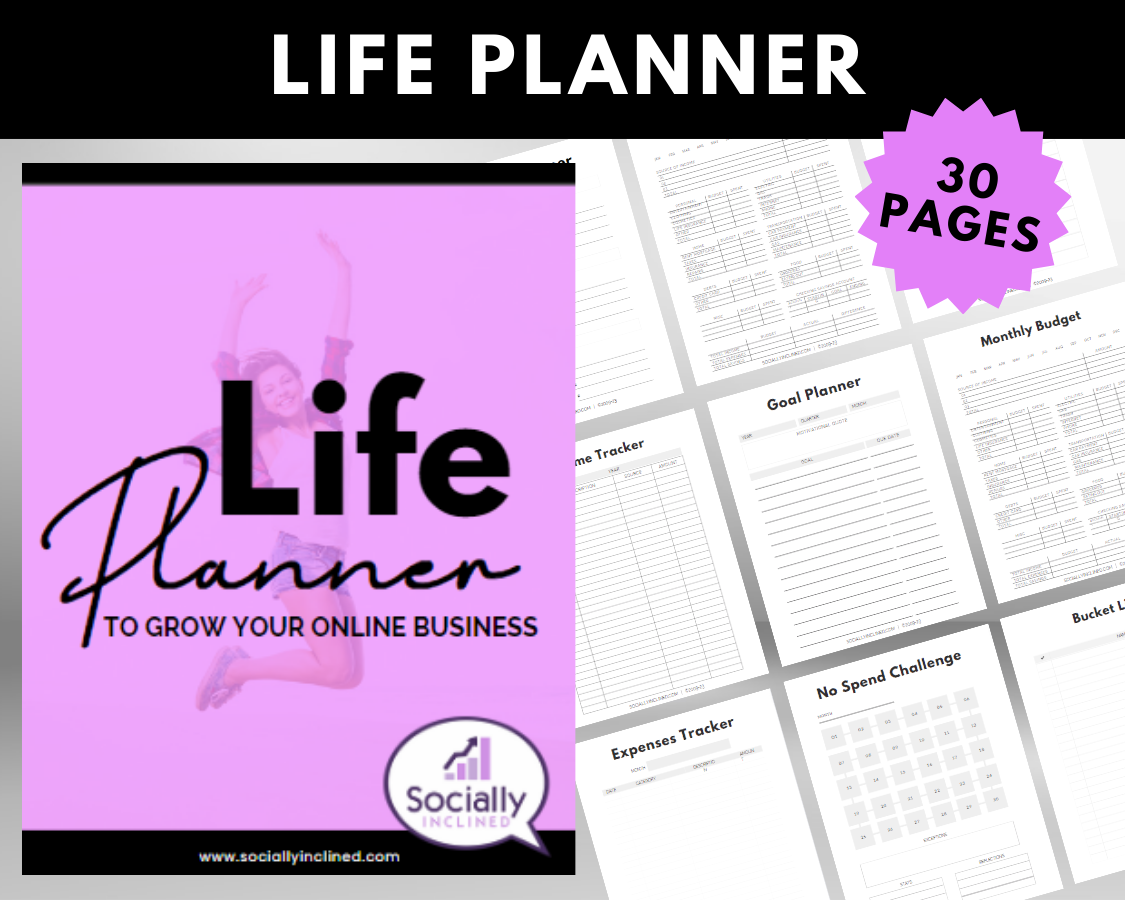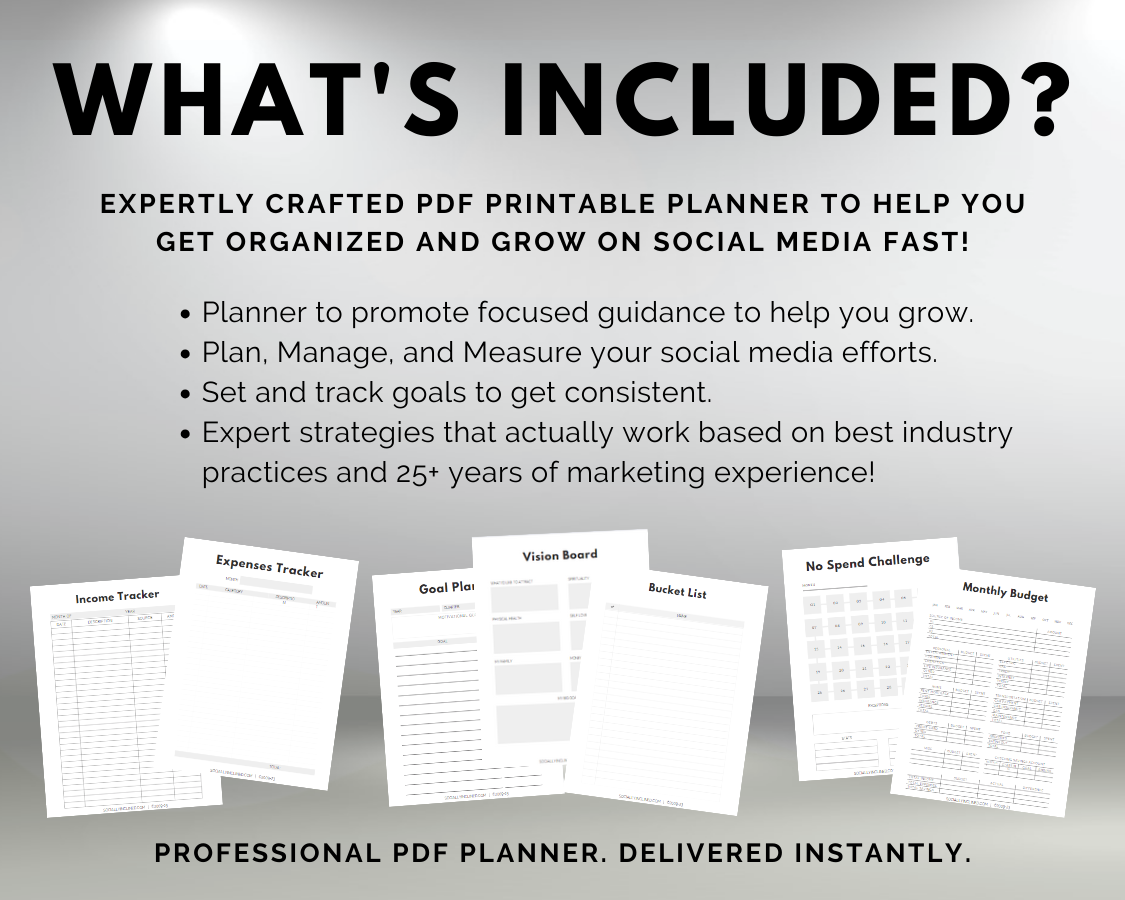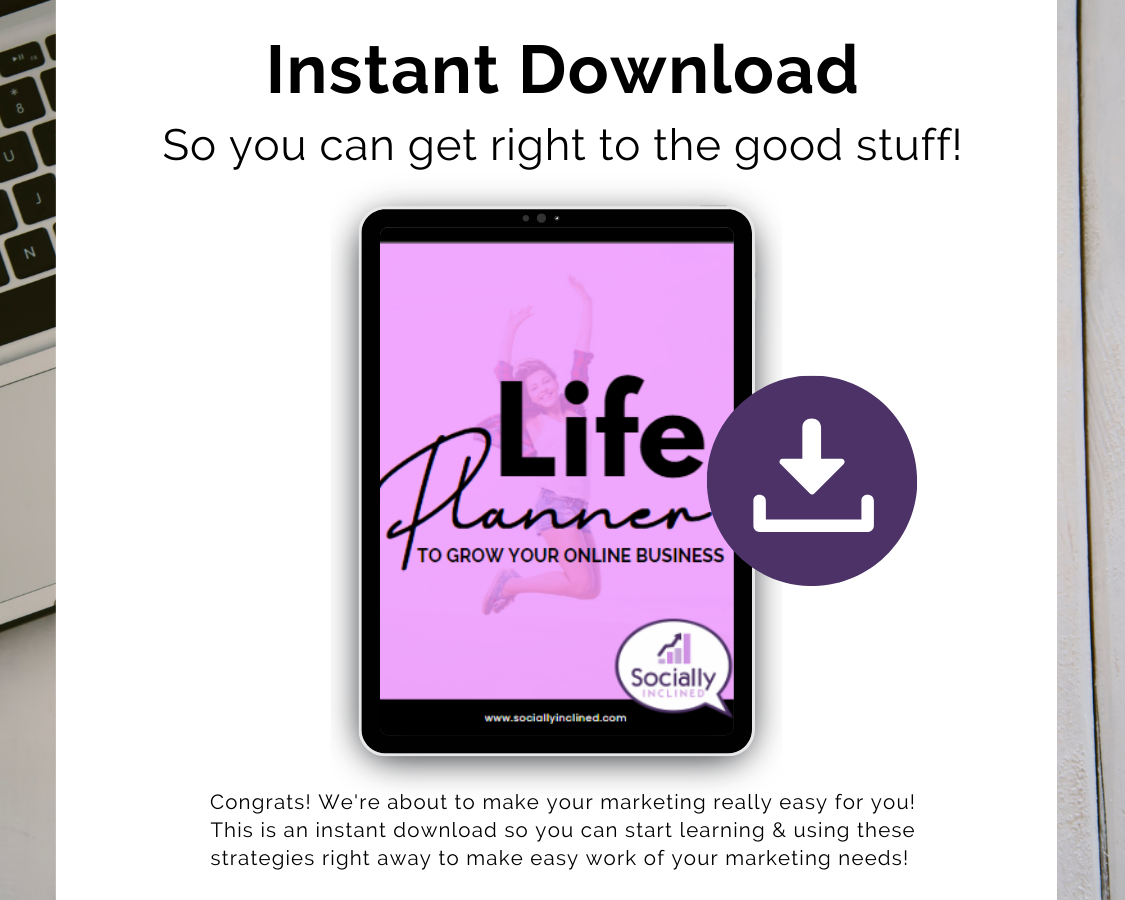 Instant Download

Easy to access downloadable PDF with everything you need to enjoy your product.

We're Here to Help

Please reach out if you need any help with access or bulk uploading.