Regular price
Sale price
$10.00 USD
Unit price
per
Sale
Sold out
Instagram Growth Planner for Small Business Owners and Solopreneurs
Elevate your Instagram game and watch your business thrive with our meticulously crafted Instagram Growth Planner.
🌠 Master the Art of Instagram: In today's visual-centric world, Instagram offers a prime platform for businesses. Our planner empowers you to harness this potential and leave a lasting impact:
✅ Stay Ahead of the Game: Say goodbye to content chaos. Pre-plan your posts, stories, and reels, giving you the room to focus on the bigger business picture.
✅ Consistent Engagement: Regularity builds reliability. A structured content calendar ensures your brand is omnipresent, nurturing trust and loyalty.
✅ Maximize Quality: Get ample brainstorming room to generate content that captivates and connects. No more hasty posts; only quality communication.
✅ Learn & Evolve: With performance trackers, gain insights into what clicks with your audience. Adapt, evolve, and magnify your engagement rates.
In the pulsating realm of Instagram, organization is the magic wand that can set you apart. Let our planner be your guide to dominate the Instagram landscape. 🚀🌐
Pages / Templates Included:
This planner is your all-in-one solution to craft an unbeatable Instagram strategy.
Instagram Account: Streamline your account details and parameters for easy access.

Instagram Analysis: Dive deep into your posts' performance and extract actionable insights.

Instagram Profile: Perfect your profile for optimal visibility and engagement.

IG Foundation: Lay a strong base to ensure your Instagram journey is on solid ground.

Instagram Content: Brainstorm and curate irresistible content for your followers.

Instagram Strategy: Blueprint your path to Instagram dominance.

Instagram Stories: Plan compelling stories that are hard to swipe past.

Instagram Reel Planner: Pre-plan your reels, ensuring creativity at its best.

Creating Reels Step by Step: A handy guide to ensure your reels are top-notch.

Instagram Feed Planner: Visualize and organize your feed for aesthetic appeal.

IGTV Planner: Plan your long-format content seamlessly.

IG Post Planner: Schedule each post, ensuring consistency.

IG Content Schedule: Get a bird's-eye view of your content plan.

IG Activity Tracker: Monitor your account activities and engagements.

IG Daily Planner: Strategize your daily Instagram tasks for efficient management.

Monthly Planner: Overview your Instagram strategy for the month.

Weekly Planner: Break down your strategy week-by-week.

Hashtag Planner: Research and select the best hashtags to boost your visibility.

Hashtag Set: Customize and group your hashtags for different content.

Holiday Hashtags: Tap into the festive spirit with curated holiday tags.

Month In Review: Reflect on your monthly achievements and areas of growth.

Growth Tracker: Monitor your growth trajectory and celebrate milestones.

Goals By Month: Set clear objectives for every month and strive to achieve them.

Followers Tracker: Understand your follower dynamics and trends.

Target Audience: Pinpoint and cater to your ideal audience for maximum engagement.

Spy On Competitors: Keep an eye on the competition and always stay a step ahead.

Favorite IG Accounts: Take inspiration and collaborate with your favorite accounts.

Collaboration Pitch List: Organize your collaboration outreach for partnerships.

Brand Ambassador Influencer Tracker: Keep track of your brand ambassadors and influencers.

Giveaway Planner: Plan giveaways that excite and engage your audience.

Giveaway Winner: Celebrate and spotlight your giveaway winners.

Notes: Jot down any thoughts, ideas, or inspirations along the way.
With this planner, you're not just planning your content, you're strategizing for success. Watch your Instagram presence flourish and your business grow. 🌟🌱
Digital Delivery

Our products are instantly delivered on the thank you page after checkout. You will download a PDF with a How To and all of your deliverables.
Have These Scheduled

NOTE: This bundle DOES NOT INCLUDE our best-selling scheduling software Socially Suite.

Save time with social automation. Check out our Socially Suite Dashboard where we automatically schedule these plus our MVP content for you to approve to automatically post to all of your networks.

***If you purchase BOTH a dashboard membership AND this content bundle, then we are happy to schedule it for you for free. Just reach out to us when you are ready for our help! :)
No Refunds or Exchanges

Due to the fact that all of our products are instantly delivered as digital products we do not offer refunds. Please be sure to look at the images of the product as they are a fair representation of what is included as well as read the full description. If you have any questions please reach out via chat before ordering.
We Love Feedback

We appreciate your ideas and feedback and would love to know what works best for your industry and how you have adapted the ideas to fit. Any feedback you can share will help to improve future planners.
Share
View full details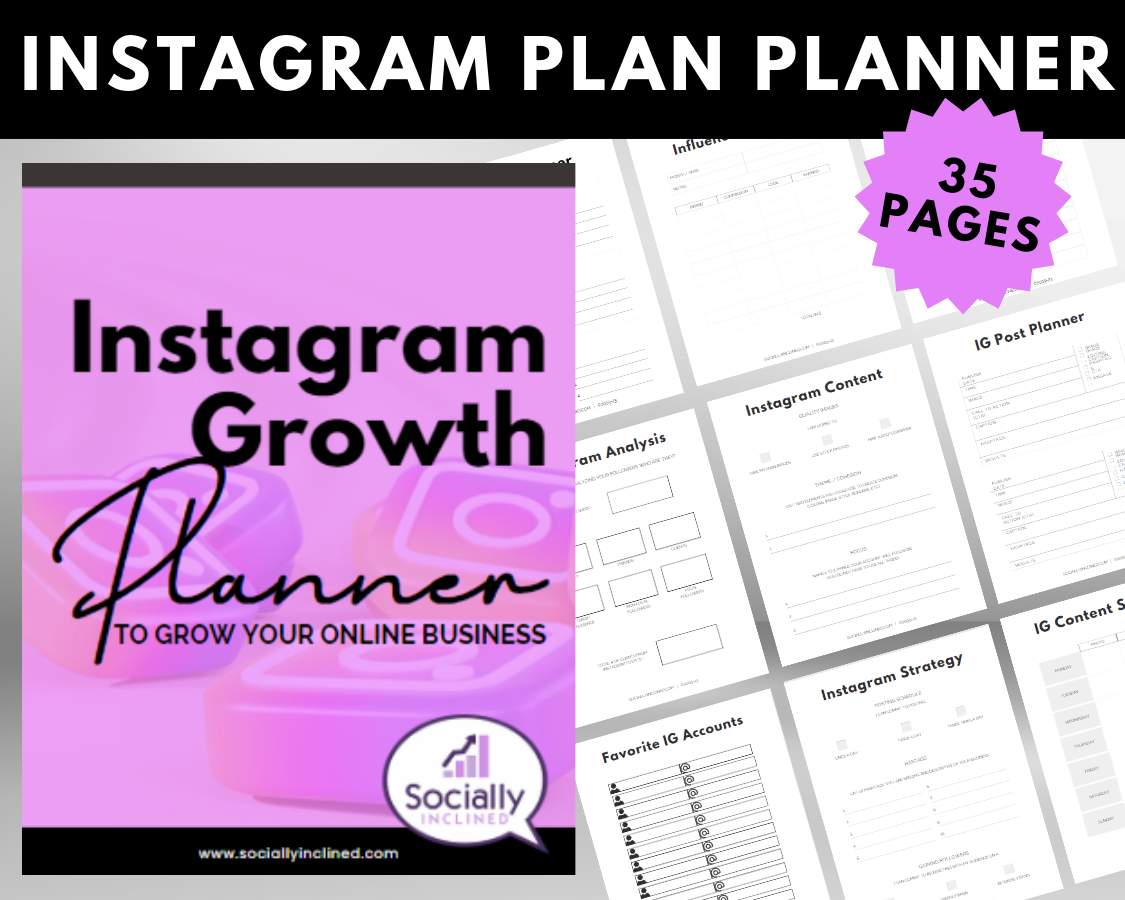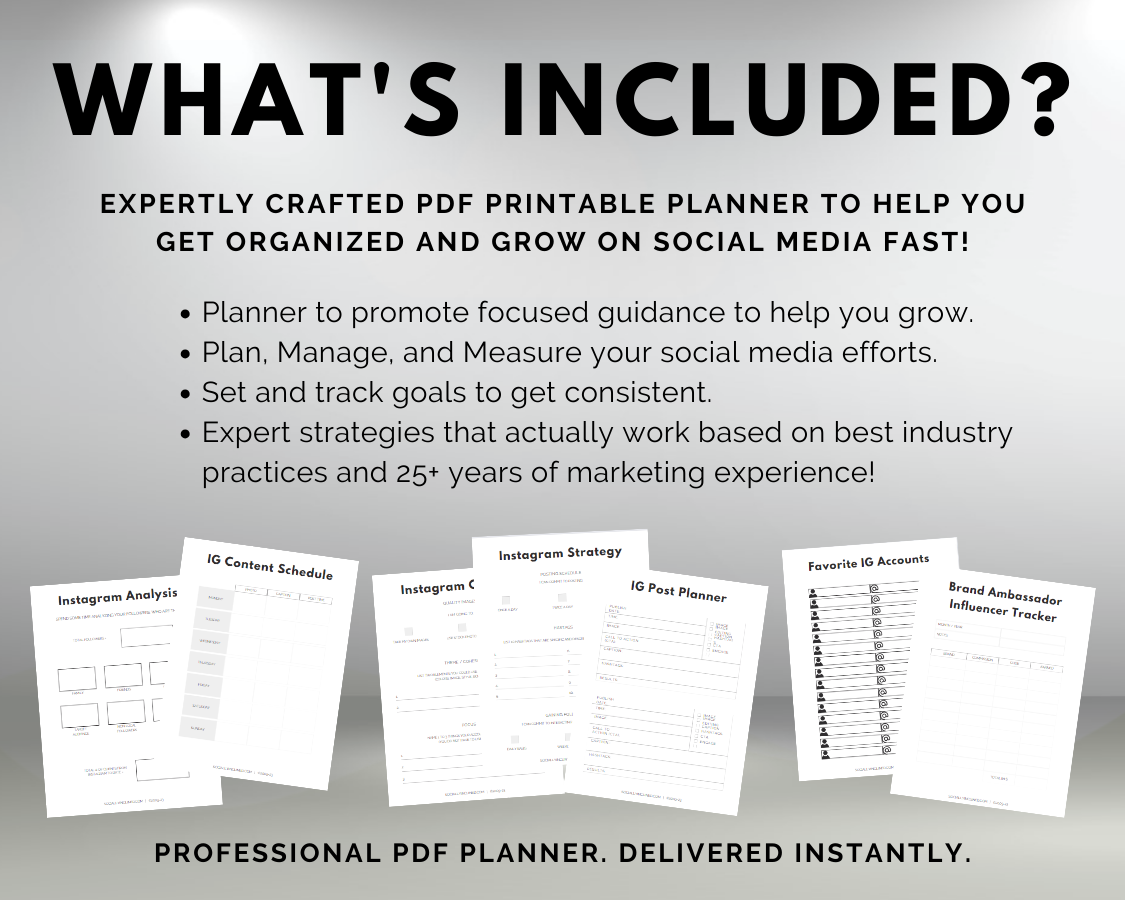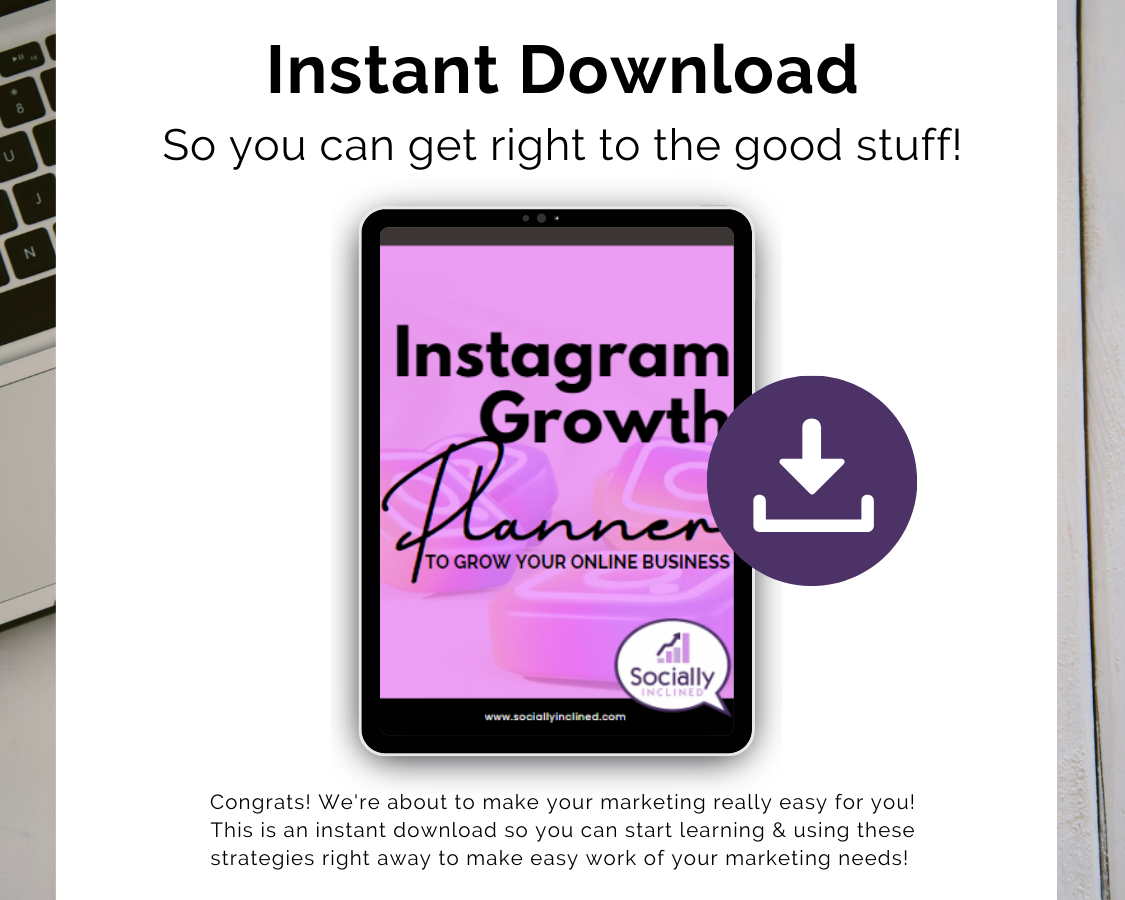 Instant Download

Easy to access downloadable PDF with everything you need to enjoy your product.

We're Here to Help

Please reach out if you need any help with access or bulk uploading.