Regular price
Sale price
$47.00 USD
Unit price
per
Sale
Sold out
Introducing the "November Your Social Plan" by Socially Inclined: Your Daily Post Plan for Effortless Growth on Social Media!

Elevate Your Fall Social Media Strategy with Expertly Crafted Content by Socially Inclined!

Say farewell to content creation worries and embrace our comprehensive, DAILY ready-to-use social media posting plan that will catapult your brand to new heights this November.

The Benefits of using Your Social Plan to grow your business:
Time Savings: Bid adieu to content creation stress! Our pre-designed posts are ready for your audience's screens every day.
Engagement Boost: Curated with our proven MVP Strategy, the plan sparks interactions, comments, and shares.
Audience Connection: Foster a sense of community and forge deeper relationships with your audience.
Expert Craftsmanship: Each post features captivating visuals, customizable templates, and compelling captions.
Industry Authority: With Presence Prompts, showcase your expertise, products, and services to earn trust and credibility.
Seasonal Relevance: Capitalize on November's charm, keeping your brand at the forefront of the autumnal excitement.
Convenience: Seamlessly copy, paste, and post using our meticulously curated plan.

Throughout November, we deliver three expertly tailored posts every day, strategically crafted to captivate your audience's hearts and minds. This plan ensures your brand remains a focal point in the excitement surrounding this fun month and season.

Here's a sneak peek into the content for each day:


Motivational Posts to Attract: Begin your audience's day on a positive note with inspirational and uplifting content. Cultivate a stronger bond with potential customers by aligning your brand with their aspirations.
Visibility Posts to Engage: Spark engagement, comments, and shares with posts that encourage interaction and conversations about October's trends and discussions. Cultivate a sense of community and effortlessly broaden your brand's reach.
Presence Prompts to Connect: Showcase your industry expertise, services, and products with prompts that showcase your authority. Seamlessly craft business-boosting posts using our proven fill-in-the-blank templates, building trust and establishing your brand as an industry leader.

The "November Your Social Plan" by Socially Inclined is your ultimate solution for content creation, meticulously designed by our team of experts to attract, engage, and connect with your audience during this exciting month.

This strategy surpasses mere online growth; it's about transforming curious followers into loyal patrons and making a lasting impression. Embrace the November spirit and its festivities with the "November Your Social Plan" by Socially Inclined.

Discover a social media marketing strategy that delivers results. Begin your journey today and explore how effortless and enjoyable growing your business on social media can truly be in November!
Digital Delivery

Our products are instantly delivered on the thank you page after checkout. You will download a PDF with a How To and all of your deliverables.
Have These Scheduled

NOTE: This bundle DOES NOT INCLUDE our best-selling scheduling software Socially Suite.

Save time with social automation. Check out our Socially Suite Dashboard where we automatically schedule these plus our MVP content for you to approve to automatically post to all of your networks.

***If you purchase BOTH a dashboard membership AND this content bundle, then we are happy to schedule it for you for free. Just reach out to us when you are ready for our help! :)
No Refunds or Exchanges

Due to the fact that all of our products are instantly delivered as digital products we do not offer refunds. Please be sure to look at the images of the product as they are a fair representation of what is included as well as read the full description. If you have any questions please reach out via chat before ordering.
We Love Feedback

We appreciate your ideas and feedback and would love to know what works best for your industry and how you have adapted the ideas to fit. Any feedback you can share will help to improve future planners.
Share
View full details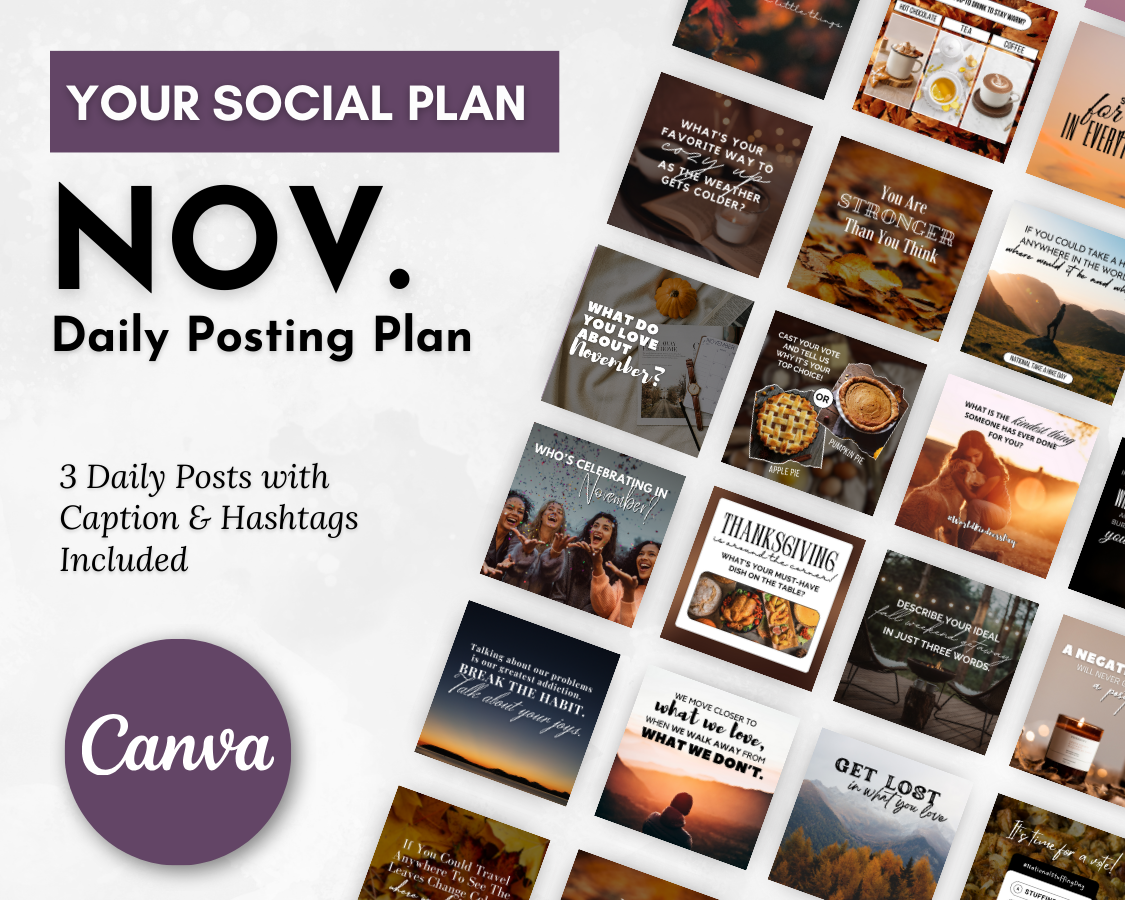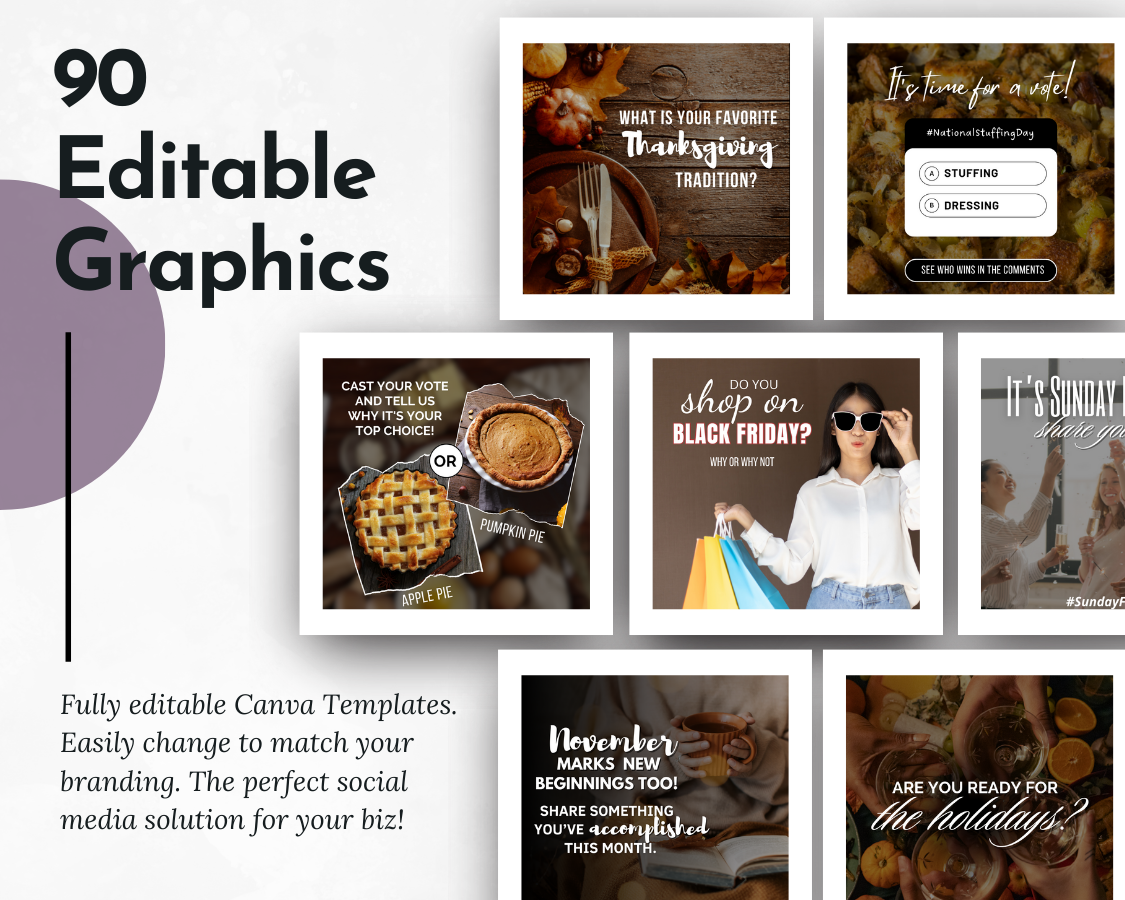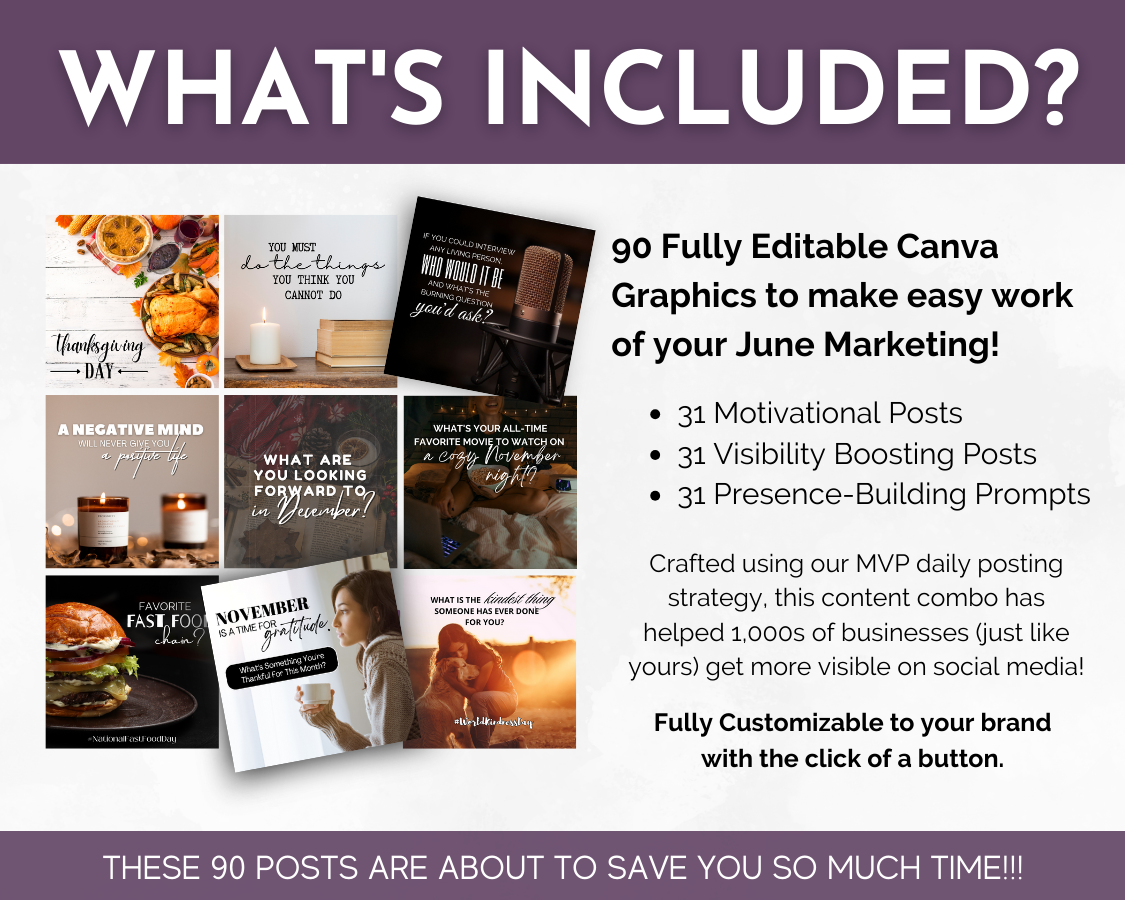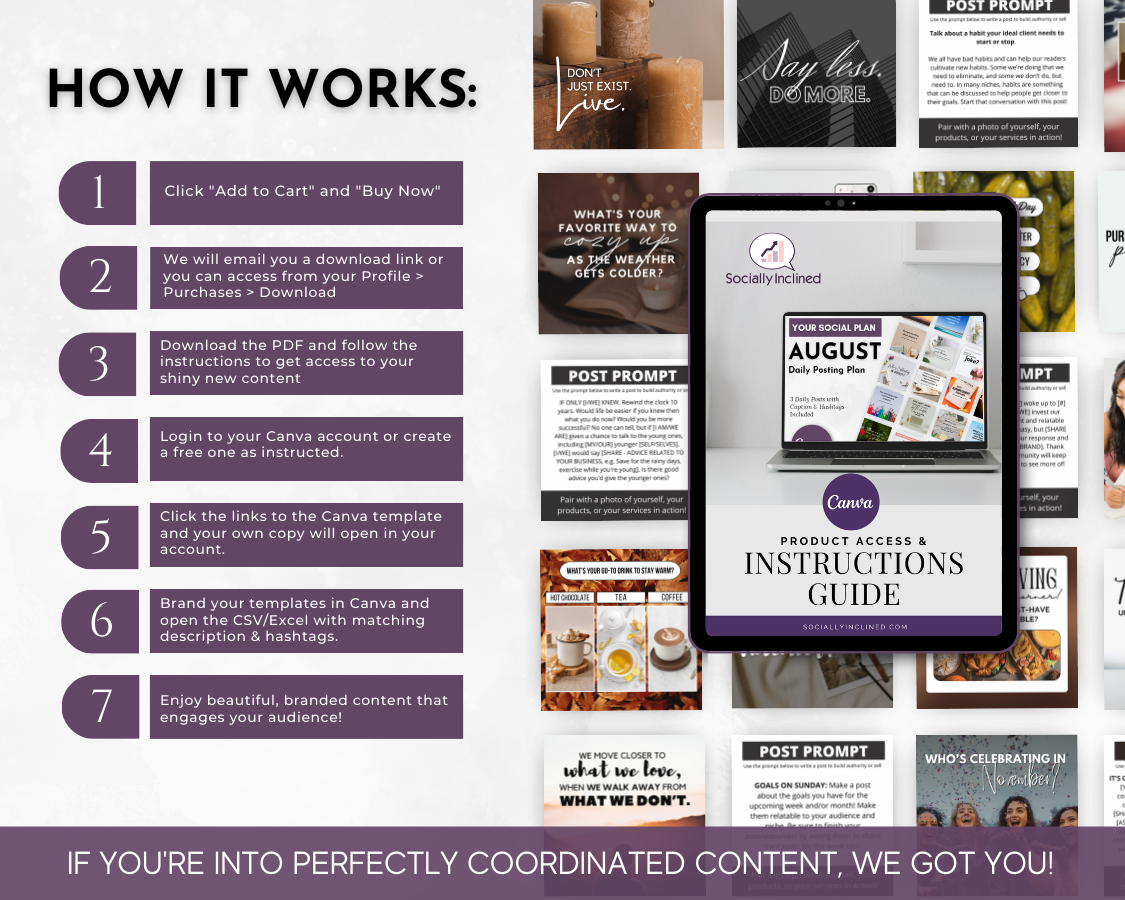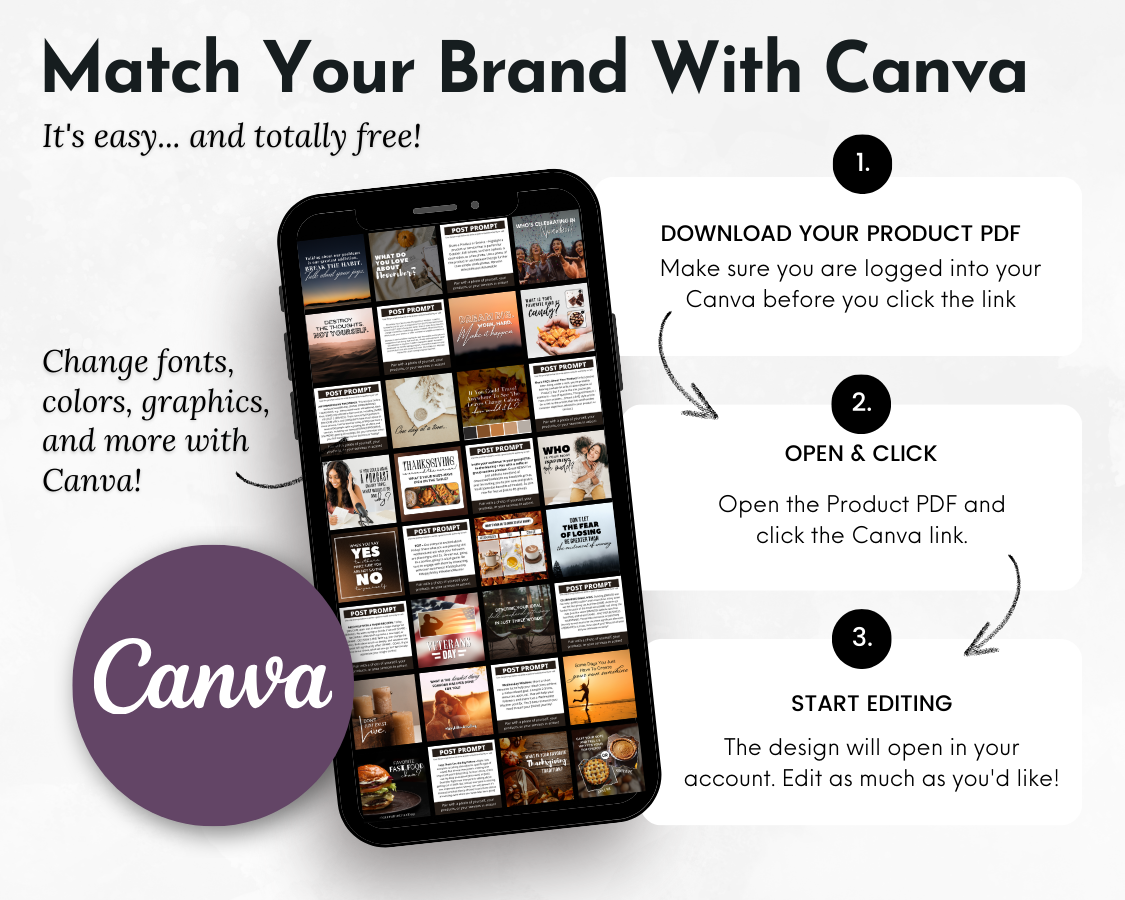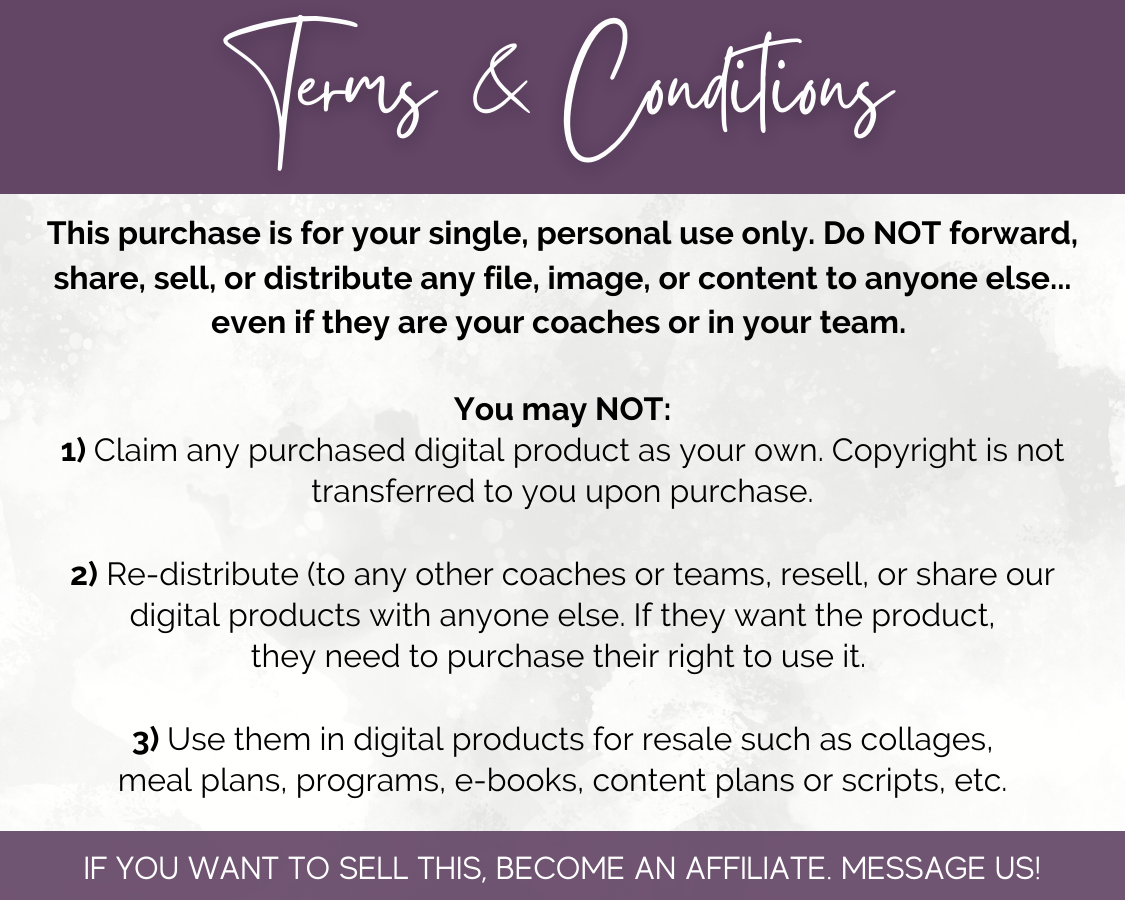 Instant Download

Easy to access downloadable PDF with everything you need to enjoy your product.

We're Here to Help

Please reach out if you need any help with access or bulk uploading.