Regular price
$187.00 USD
Regular price
Sale price
$187.00 USD
Unit price
per
Sale
Sold out
🌱 Calling all Growth Coaches, Therapists, and Influencers! 🌟 Unleash personal growth and empower your clients with our transformative 300 Post Personal Growth Bundle, complete with Canva Templates.

Help your social media audience embark on a journey of self-discovery with our thoughtfully created content, designed to inspire and uplift individuals seeking personal development.
This comprehensive bundle includes:

🌟 100 Motivational Quotes: Infuse positivity and encouragement into your clients' lives with our collection of powerful and inspiring quotes.

🌟 100 Reflective Questions: Ignite introspection and growth through thought-provoking questions that challenge your clients to explore their goals, values, and aspirations.

🌟 50 Practical Tips: Equip your clients with actionable strategies and techniques to overcome obstacles and foster personal growth.

🌟 50 Would You Rather Questions: Engage your clients in fun and insightful scenarios that promote decision-making and self-awareness.

As a counselor, therapist, or growth coach, you play a crucial role in guiding individuals towards their fullest potential. Our Personal Growth Bundle equips you with the tools to enrich your clients' lives, fostering lasting transformation and meaningful connections.

Here's what you'll receive in this transformative bundle:

💫 300 Handcrafted Images: Each image is thoughtfully designed to resonate with your clients and evoke a sense of growth and empowerment.

🖌️ Canva Templates: Personalize and tailor our Canva templates to align with your branding and style, enhancing your online presence and engagement.

📊 CSV with Graphics and Captions: Effortlessly manage your content schedule with our CSV file, simplifying the process of uploading graphics and captions to your preferred social media management platform.

🎁 Bonus: Weekly Personal Growth Planner: Stay organized and empower your clients with our weekly personal growth planner, enabling them to set intentions and track their progress effectively.

Say goodbye to content creation stress and hello to transformative connections with your clients. Our Personal Growth Bundle empowers you to create an enchanting digital space that fosters growth, self-discovery, and positive change.

Please note that this bundle does not include our highly sought-after scheduling software, Socially Suite. However, if you're interested in exploring our all-in-one content solution, Socially Suite, visit https://www.sociallysuite.com/. When you subscribe to both a dashboard membership and this content bundle, we offer complimentary scheduling assistance to maximize your impact.

We value your feedback. Share how our content elevates your growth coaching, therapy, or influencing practice, empowering you to make a difference in the lives of countless individuals. Your input guides us in continuously refining and expanding our offerings to help you flourish and thrive as a growth coach, therapist, or influencer! 🌿
Digital Delivery

Our products are instantly delivered on the thank you page after checkout. You will download a PDF with a How To and all of your deliverables.
Have These Scheduled

NOTE: This bundle DOES NOT INCLUDE our best-selling scheduling software Socially Suite.

Save time with social automation. Check out our Socially Suite Dashboard where we automatically schedule these plus our MVP content for you to approve to automatically post to all of your networks.

***If you purchase BOTH a dashboard membership AND this content bundle, then we are happy to schedule it for you for free. Just reach out to us when you are ready for our help! :)
No Refunds or Exchanges

Due to the fact that all of our products are instantly delivered as digital products we do not offer refunds. Please be sure to look at the images of the product as they are a fair representation of what is included as well as read the full description. If you have any questions please reach out via chat before ordering.
We Love Feedback

We appreciate your ideas and feedback and would love to know what works best for your industry and how you have adapted the ideas to fit. Any feedback you can share will help to improve future planners.
Share
View full details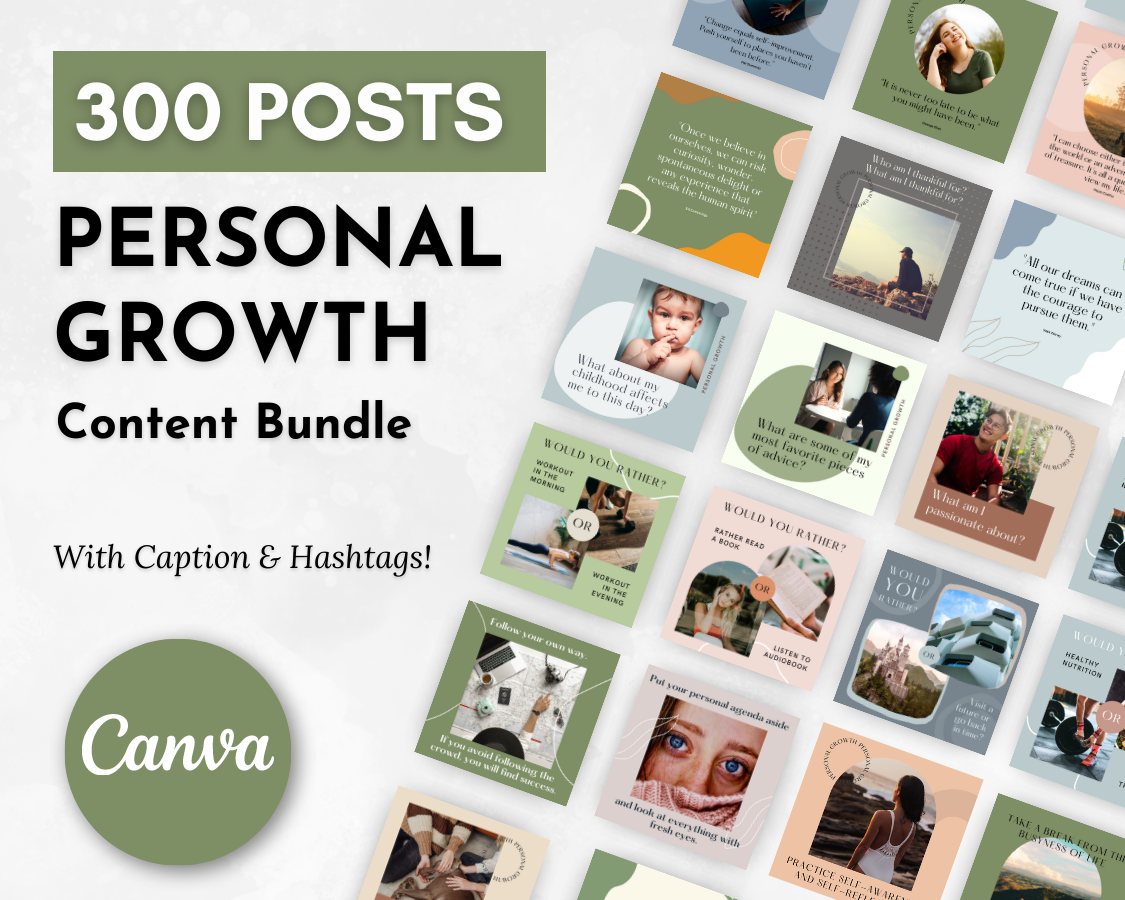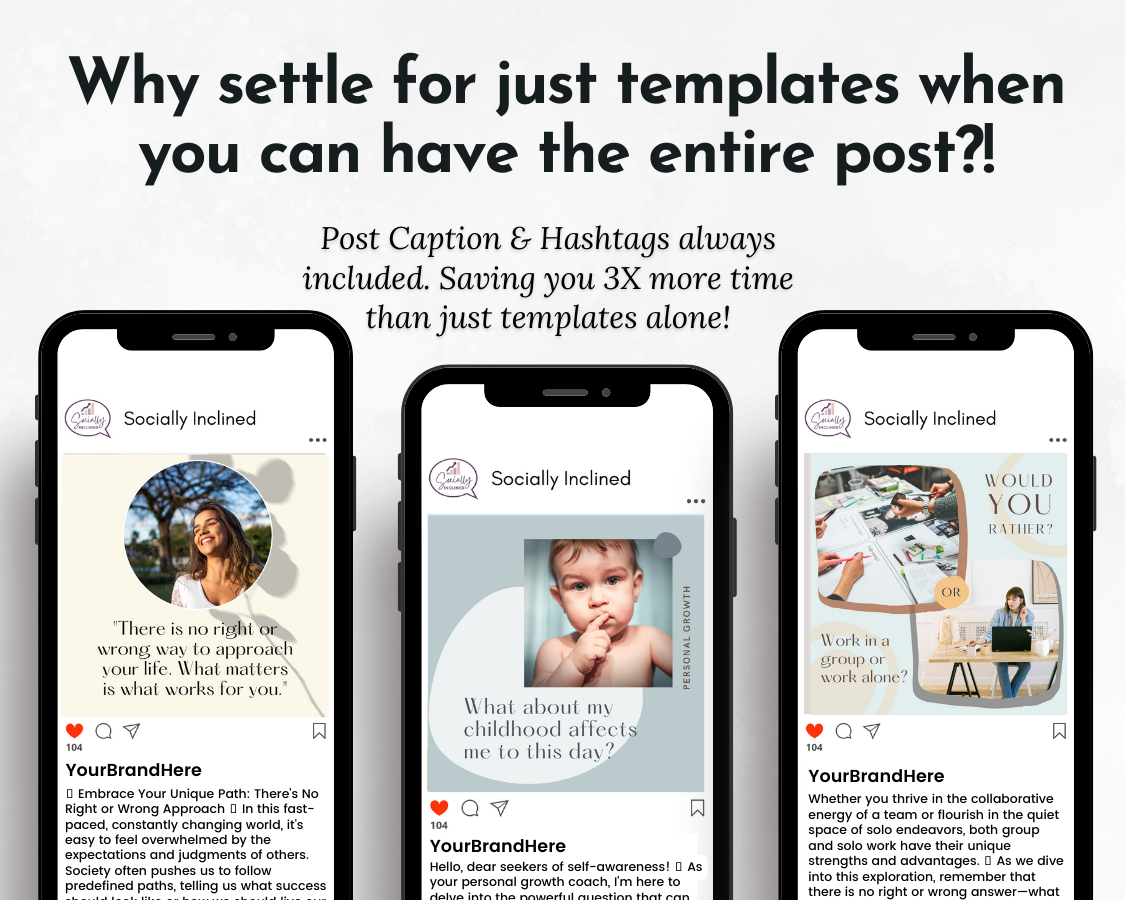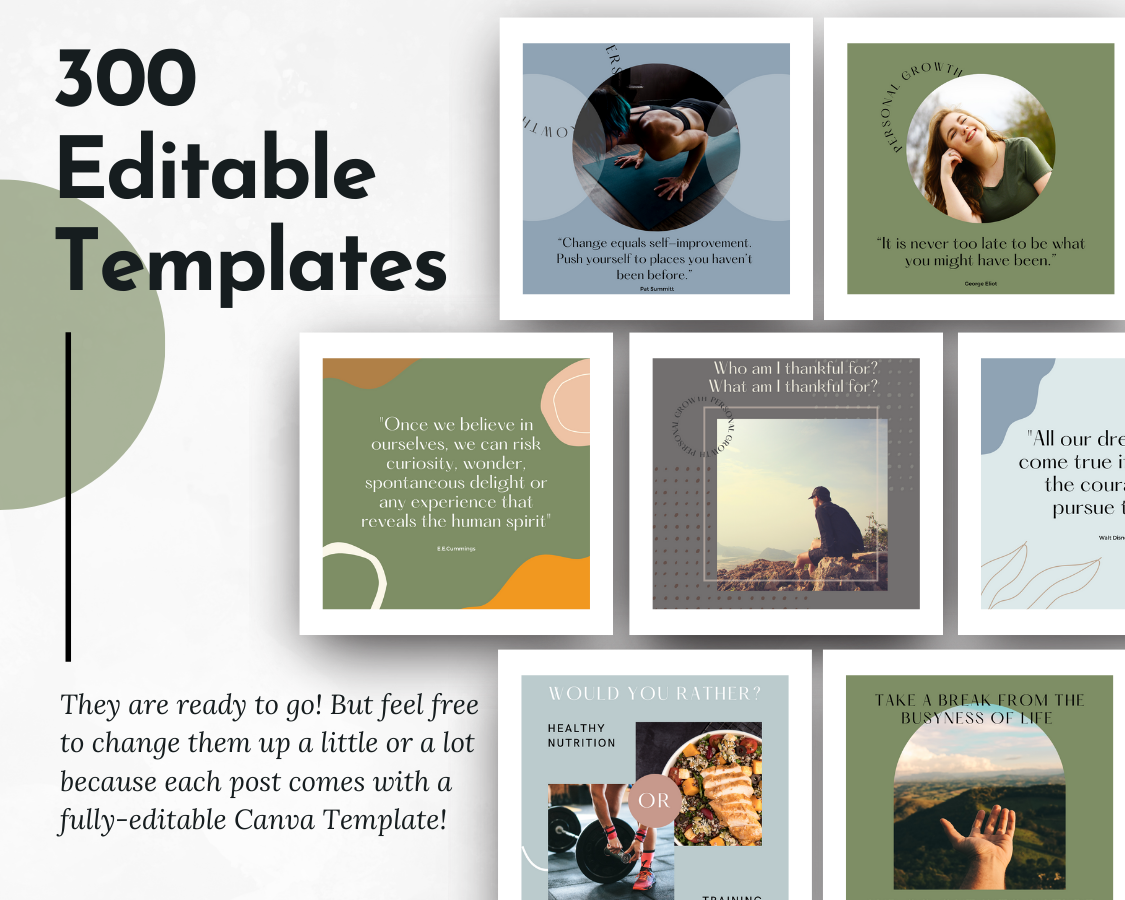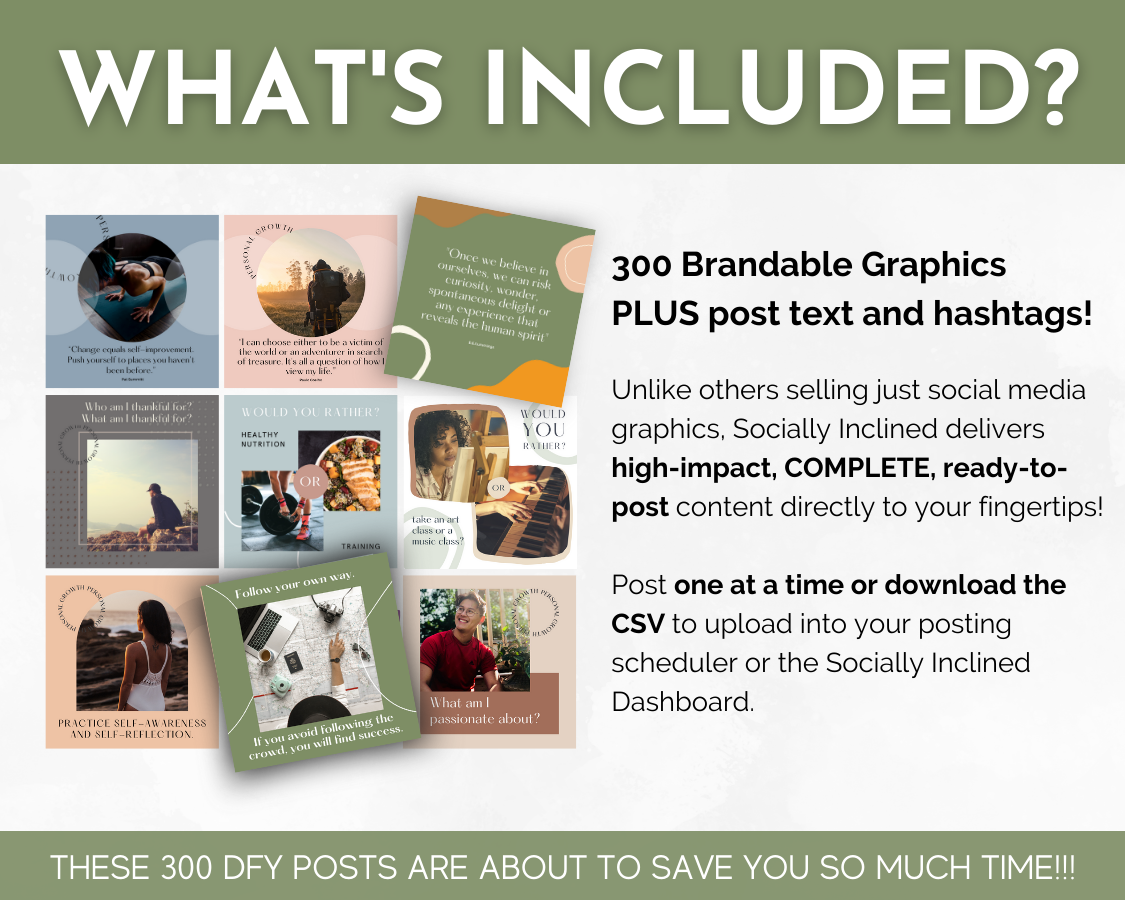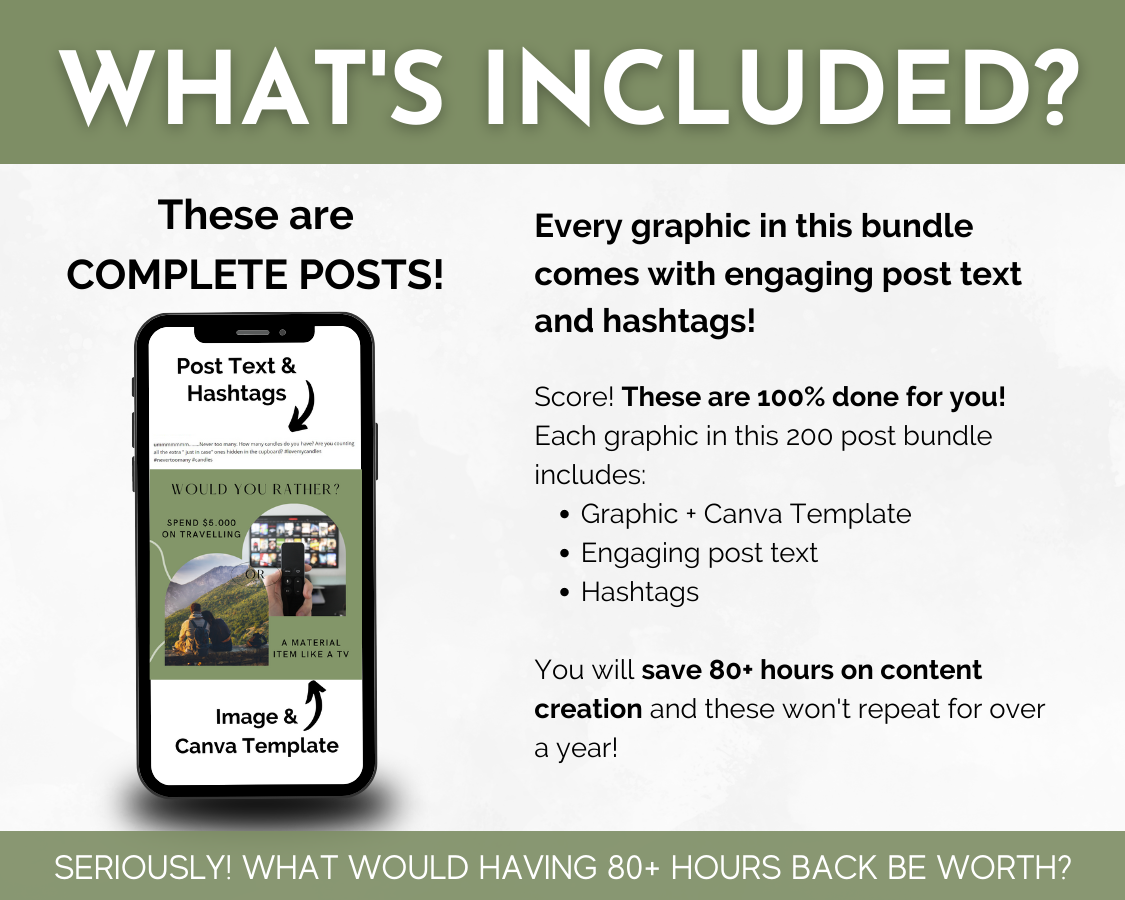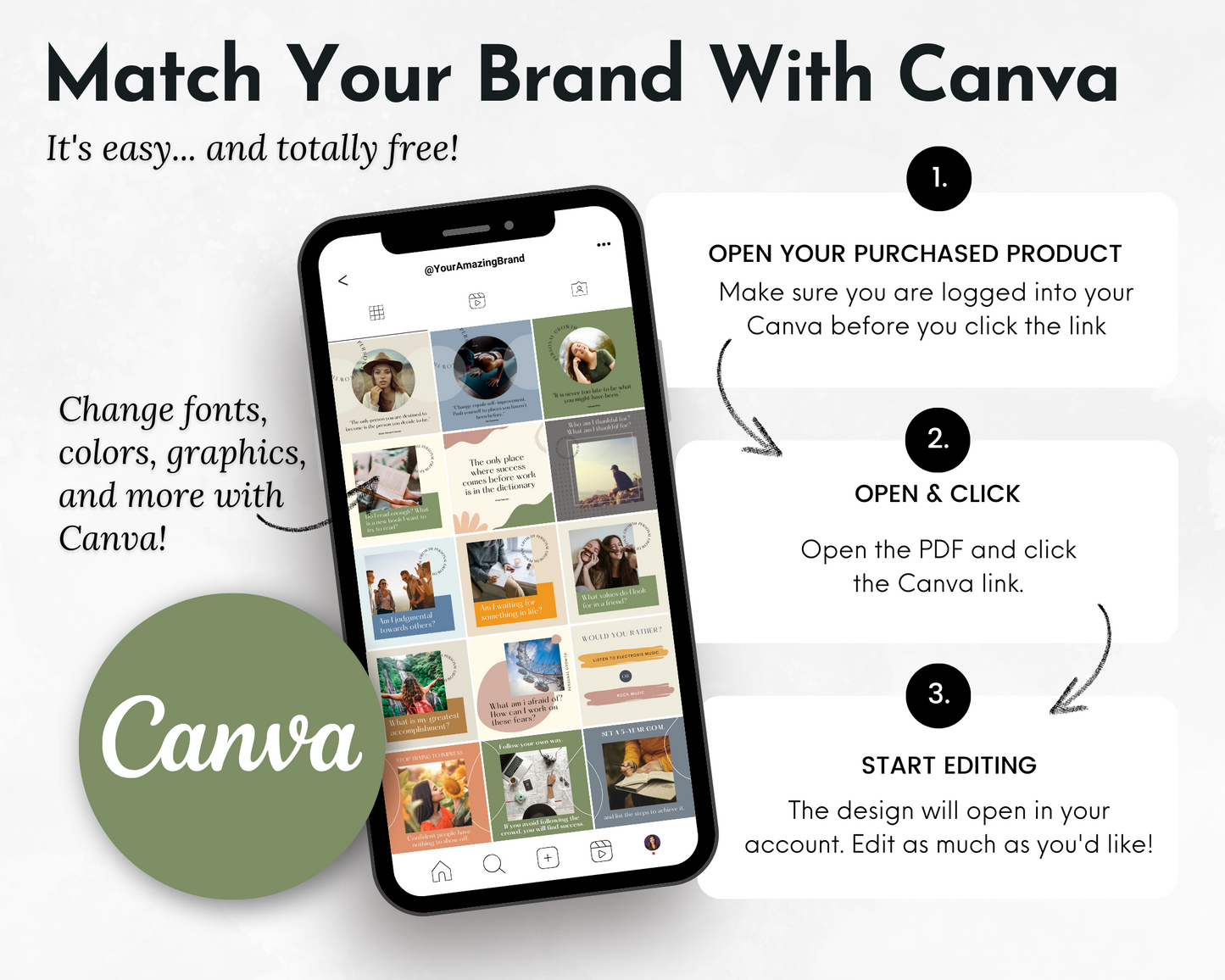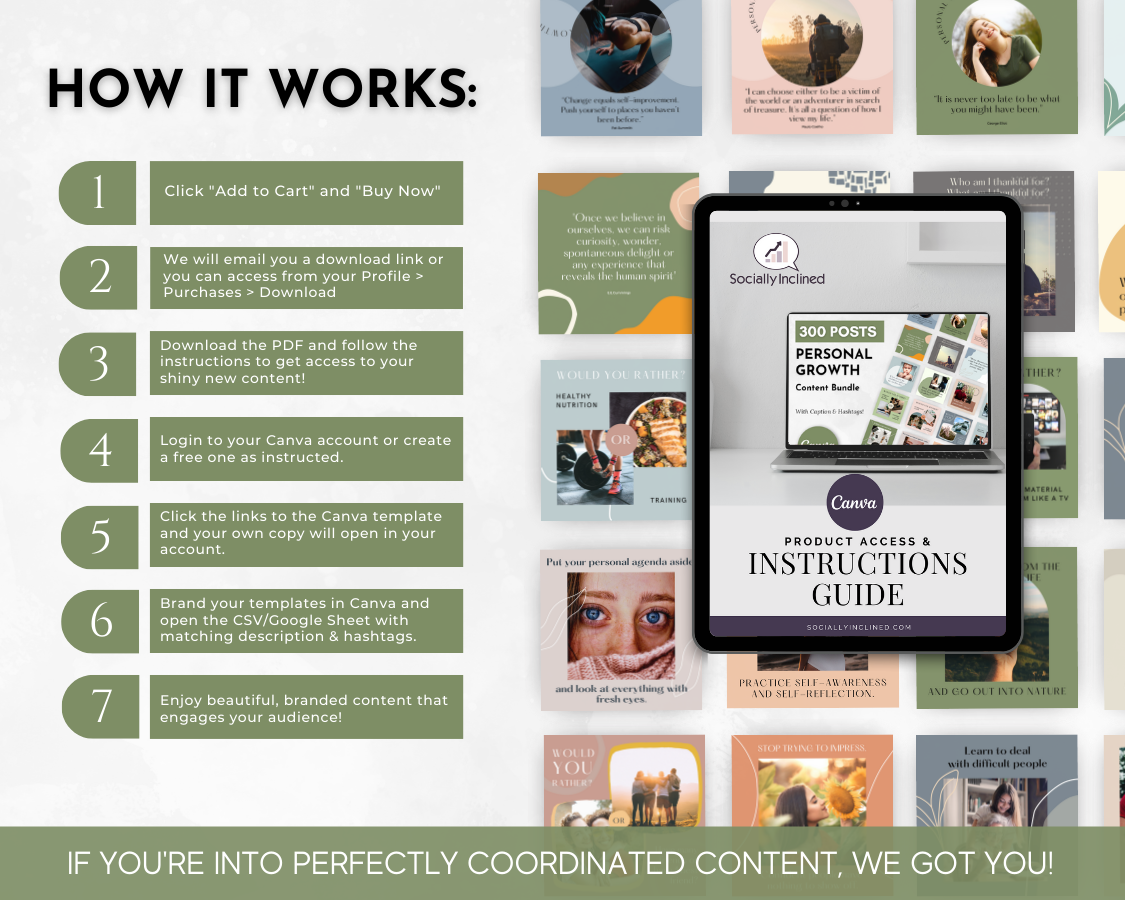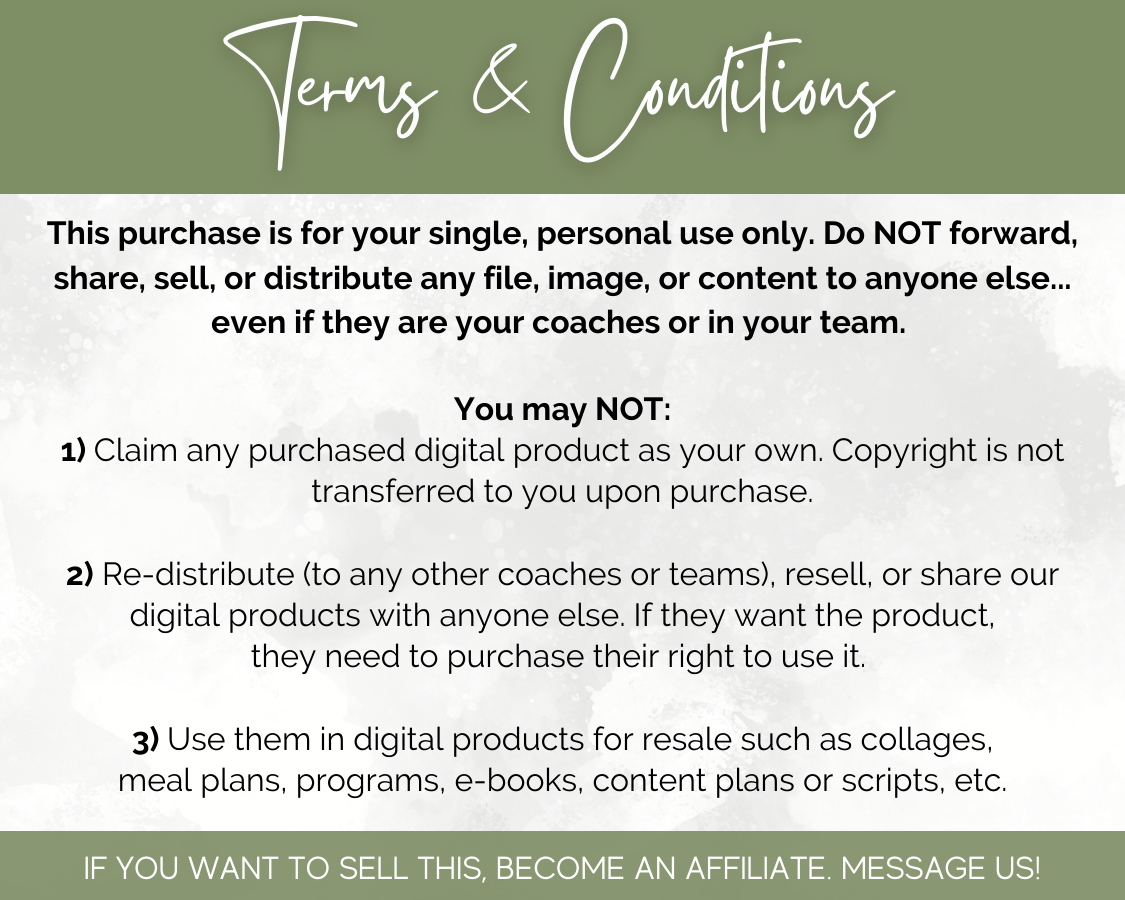 Instant Download

Easy to access downloadable PDF with everything you need to enjoy your product.

We're Here to Help

Please reach out if you need any help with access or bulk uploading.