Regular price
Sale price
$7.00 USD
Unit price
per
Sale
Sold out
Daily Productivity Planner for Modern Professionals

Unlock the power of organized thought and task management with our Daily Productivity Planner, tailored specifically for the dynamic professional in you.

🌟 Elevate Productivity: In the fast-paced modern world, every moment counts. With our planner, ensure that you're maximizing your time, focusing on the right tasks, and moving closer to your goals every day.
✅ All-in-One Planning: From your daily routines to yearly goals, our planner ensures you have a holistic view of your tasks and time. No more missed deadlines or forgotten tasks.
✅ Strategic Task Management: With tools like the Priority Matrix and Productivity Wheel, get a clearer picture of where you should channel your energy for maximum output.
✅ Boost Efficiency: Make use of specialized trackers like the Pomodoro Tracker and Routine Tracker to optimize your work processes and build productive habits.
Get set to redefine your productivity and achieve unprecedented efficiency with our meticulously crafted planner. 📈📘

Pages / Templates Included:
Your roadmap to unparalleled productivity awaits within these pages:

Plan of Action: Strategize and envision your path forward.

Focus & Goal Planner: Zero in on your objectives and design a clear path to achieve them.

Daily to Monthly to Yearly Lists: Organize tasks across various timeframes ensuring consistent productivity.

Quarterly To Do List & Goal: Refine your objectives for each business quarter.

Project Planner: Manage big tasks by breaking them down into actionable steps.

Priority Matrix & Productivity Wheel: Strategically channel your energy where it's needed most.

Pomodoro & Productivity Planner: Optimize your working sessions for heightened efficiency.

Routine Tracker & To Do List: Develop and stick to productive routines.

Task Chart & Checklist: Systematically track your tasks and ensure nothing is left undone.

My Priorities & Power Hour Planner: Define what's crucial and make the most of high-energy hours.

Daily to Yearly Planner: Organize your time across varying scales for comprehensive productivity.

Work Schedule & Meeting Planner: Efficiently manage your working hours and ensure productive meetings.

Important Notes & Password Tracker: Keep essential information at your fingertips.

Contact List & Habit Tracker: Manage your professional contacts and cultivate beneficial habits.

Notes: A space for all your musings, ideas, and reminders.

Step into a world where your time is truly yours. With our Daily Productivity Planner, achieve more, stress less, and create a future you're proud of. ⏳🌟
Digital Delivery

Our products are instantly delivered on the thank you page after checkout. You will download a PDF with a How To and all of your deliverables.
Have These Scheduled

NOTE: This bundle DOES NOT INCLUDE our best-selling scheduling software Socially Suite.

Save time with social automation. Check out our Socially Suite Dashboard where we automatically schedule these plus our MVP content for you to approve to automatically post to all of your networks.

***If you purchase BOTH a dashboard membership AND this content bundle, then we are happy to schedule it for you for free. Just reach out to us when you are ready for our help! :)
No Refunds or Exchanges

Due to the fact that all of our products are instantly delivered as digital products we do not offer refunds. Please be sure to look at the images of the product as they are a fair representation of what is included as well as read the full description. If you have any questions please reach out via chat before ordering.
We Love Feedback

We appreciate your ideas and feedback and would love to know what works best for your industry and how you have adapted the ideas to fit. Any feedback you can share will help to improve future planners.
Share
View full details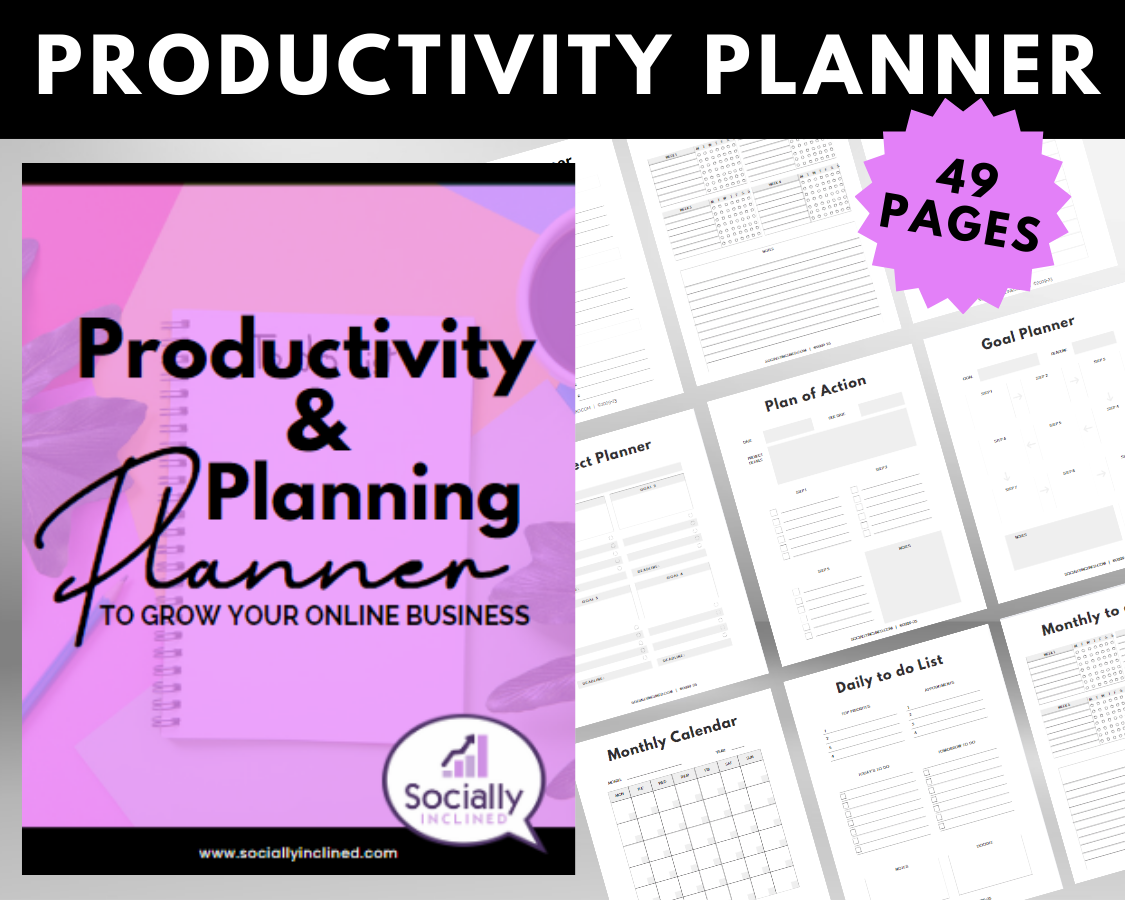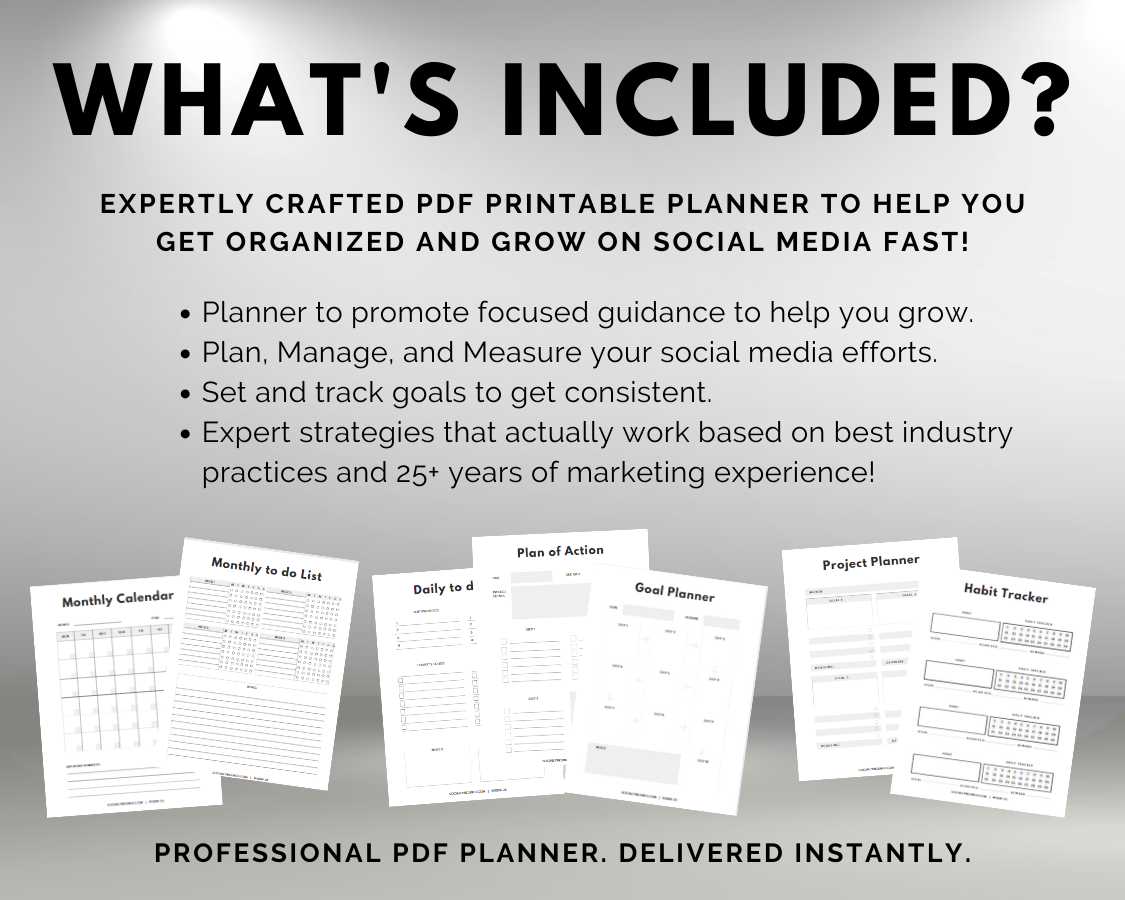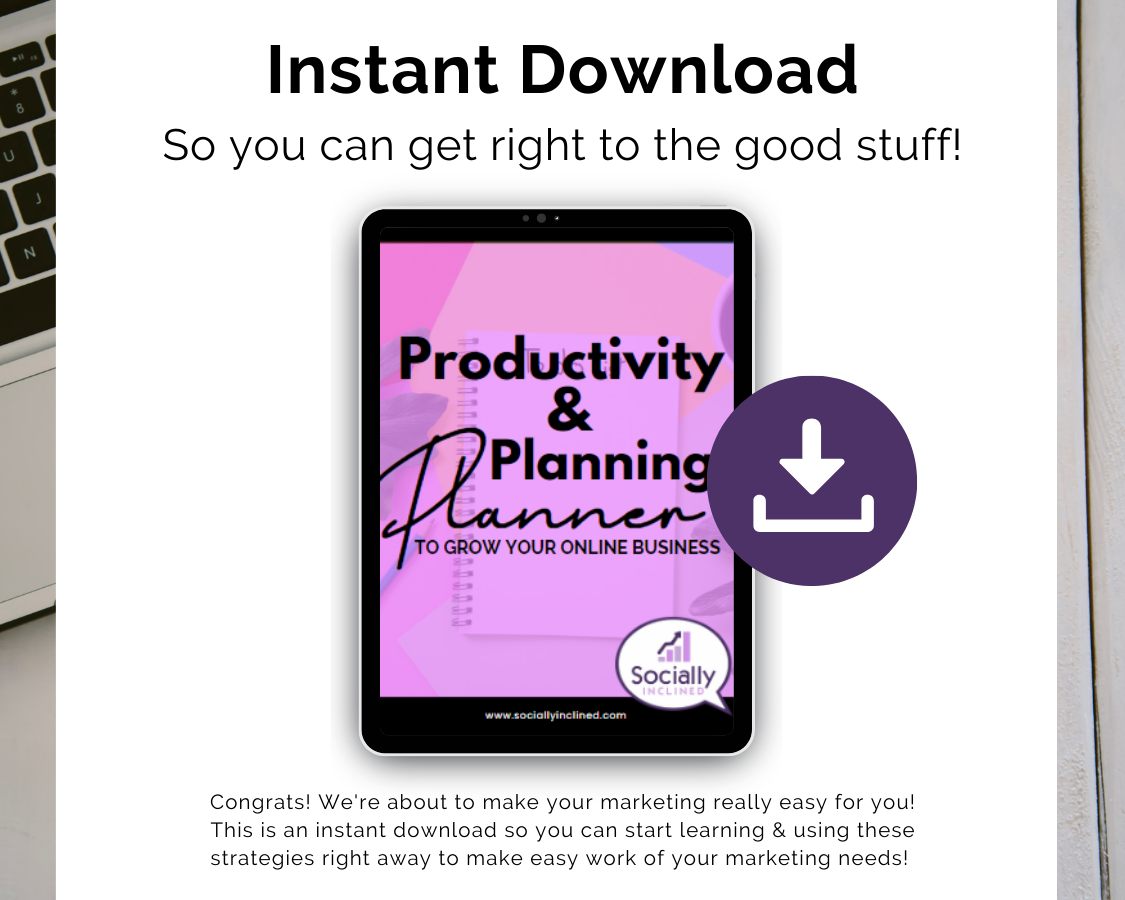 Instant Download

Easy to access downloadable PDF with everything you need to enjoy your product.

We're Here to Help

Please reach out if you need any help with access or bulk uploading.