Regular price
$147.00 USD
Regular price
Sale price
$147.00 USD
Unit price
per
Sale
Sold out
Introducing the Real Estate Agent's 200 Post Social Media Bundle - Your Key to Social Media Success in the Real Estate World!

Are you a Real Estate professional looking to level up your social media game? Do you struggle to consistently create engaging content that captivates your audience? We have the perfect solution for you - the Real Estate Agent's 200 Post Social Media Bundle!

Get ready to unlock six months of creative and targeted social media posts that will set you apart from the competition and keep your audience coming back for more.

Here's why this bundle is a game-changer for your Real Estate business:

1. Creative Daily Content: Imagine waking up each morning, knowing you have a beautifully designed and expertly crafted post ready to go. With our 200 Real Estate and Home-inspired social media images, you'll have a constant flow of content to impress and inspire your followers.

2. Connect with Your Audience: We understand the importance of a strong connection with your audience. That's why our ready-to-post text and hashtags are carefully crafted to evoke emotions and resonate with your target market. Whether you're helping clients find their dream homes or celebrating the joys of home ownership, our content will speak directly to your followers' hearts.

3. Effortless Branding: Make our content your own! With Canva's brandable templates, you can easily add your logo, colors, and style, ensuring your social media posts represent your unique brand identity.

4. Time-Saving Convenience: As a Real Estate professional, your time is valuable. Our bundle saves you countless hours spent brainstorming, creating, and scheduling social media content. Focus on what you do best - serving your clients - while we take care of your social media presence.

What's included in the Real Estate Agent's 200 Post Social Media Bundle:

- 200 Handmade Images with Canva Templates: Each image is thoughtfully designed to showcase the essence of the Real Estate world. No more searching for the perfect picture or writing tedious captions; we've done all the hard work for you!

- CSV for Easy Management: Say goodbye to manual posting! Our CSV file allows you to bulk upload the content directly to your preferred social media dashboard, streamlining your posting process.

And there's more! If you're ready to take your social media strategy to the next level, consider subscribing to our Socially Suite Program. Gain access to an all-in-one social media content solution, including our best-selling scheduling software, to supercharge your online presence. We'll schedule this bundle and so much more at https://sociallysuite.com

We believe in the power of engagement, so when you purchase both the dashboard membership and this content bundle, we'll even schedule it all for you, absolutely FREE! Let us take care of the logistics, so you can focus on building relationships with your clients.

We value your feedback and ideas! Help us continue to improve our planners by sharing how our content has impacted your Real Estate business. Your insights will shape future updates, making our bundle even more effective for agents like you.

Don't let your social media presence hold you back from achieving the success you deserve. Elevate your Real Estate business with the Real Estate Agent's 200 Post Social Media Bundle today! Embrace the ease of social media marketing and watch your business thrive!
Digital Delivery

Our products are instantly delivered on the thank you page after checkout. You will download a PDF with a How To and all of your deliverables.
Have These Scheduled

NOTE: This bundle DOES NOT INCLUDE our best-selling scheduling software Socially Suite.

Save time with social automation. Check out our Socially Suite Dashboard where we automatically schedule these plus our MVP content for you to approve to automatically post to all of your networks.

***If you purchase BOTH a dashboard membership AND this content bundle, then we are happy to schedule it for you for free. Just reach out to us when you are ready for our help! :)
No Refunds or Exchanges

Due to the fact that all of our products are instantly delivered as digital products we do not offer refunds. Please be sure to look at the images of the product as they are a fair representation of what is included as well as read the full description. If you have any questions please reach out via chat before ordering.
We Love Feedback

We appreciate your ideas and feedback and would love to know what works best for your industry and how you have adapted the ideas to fit. Any feedback you can share will help to improve future planners.
Share
View full details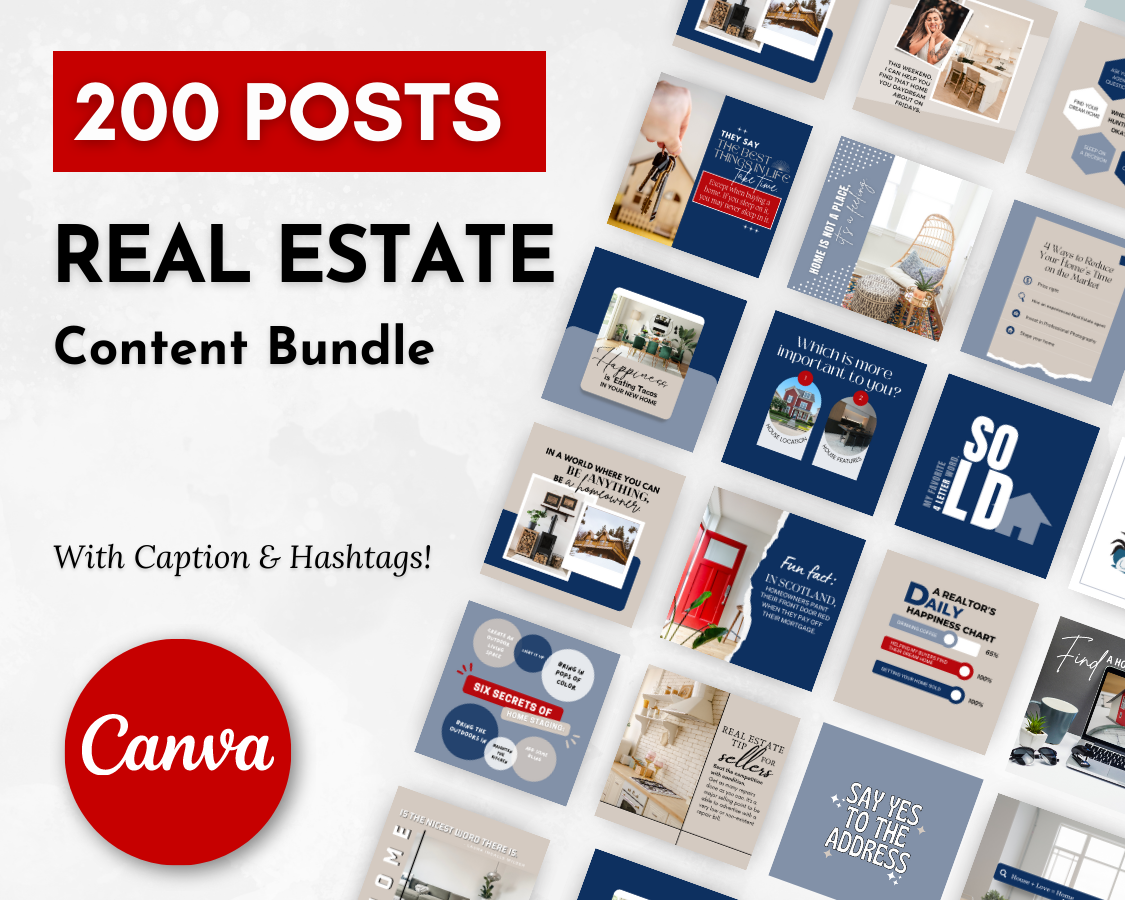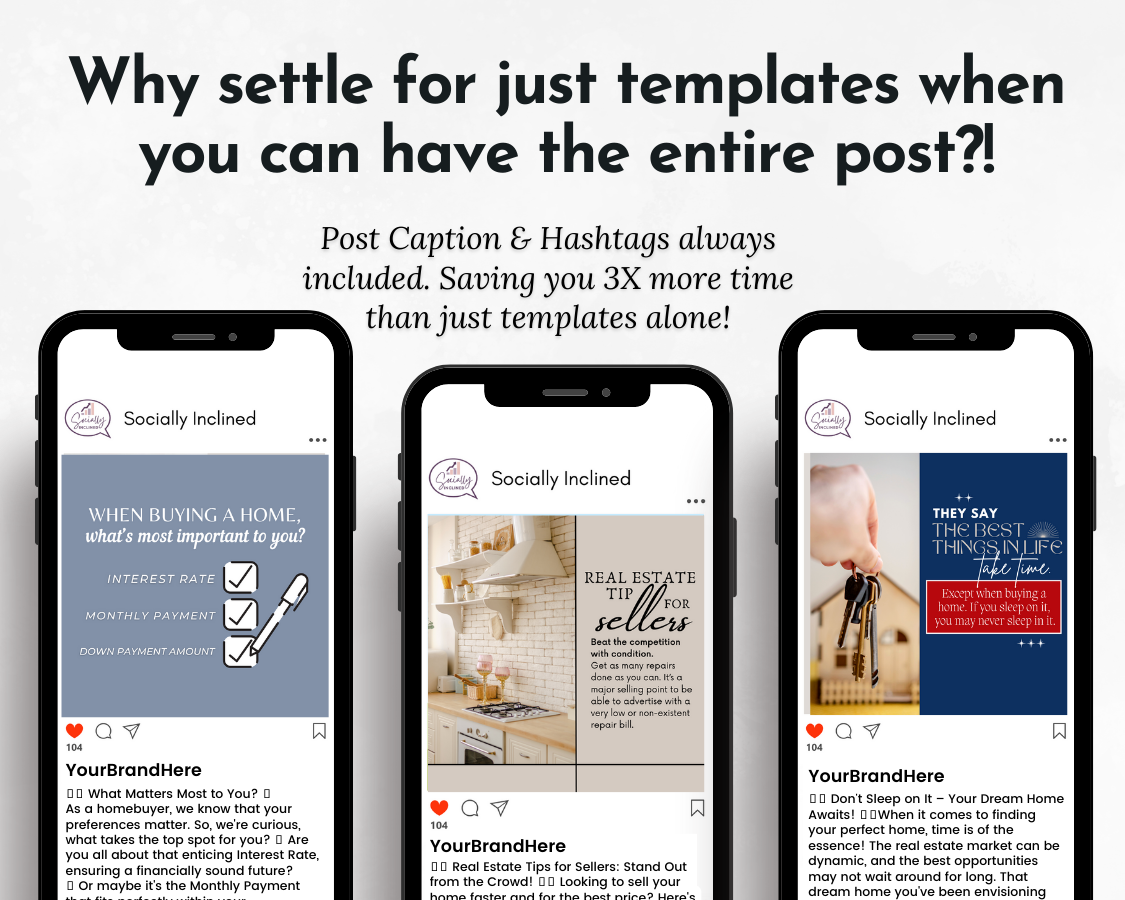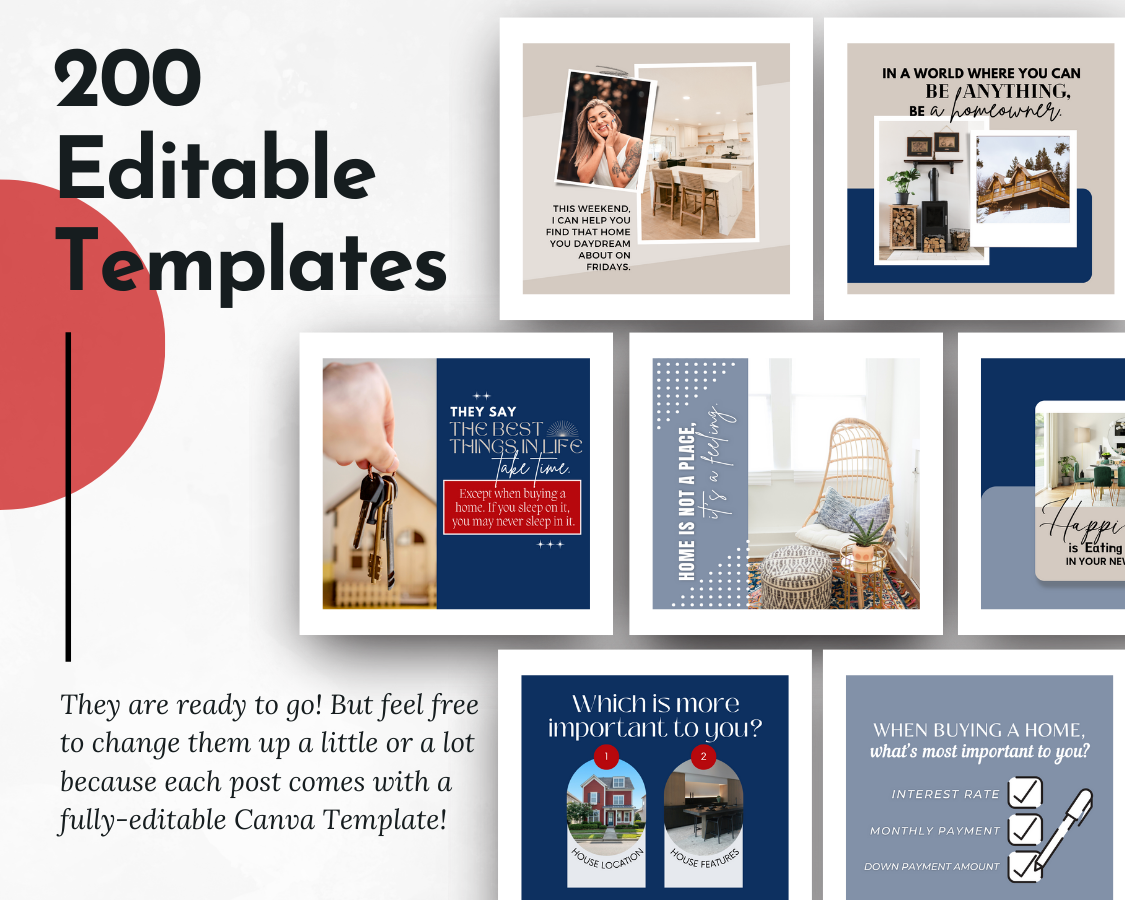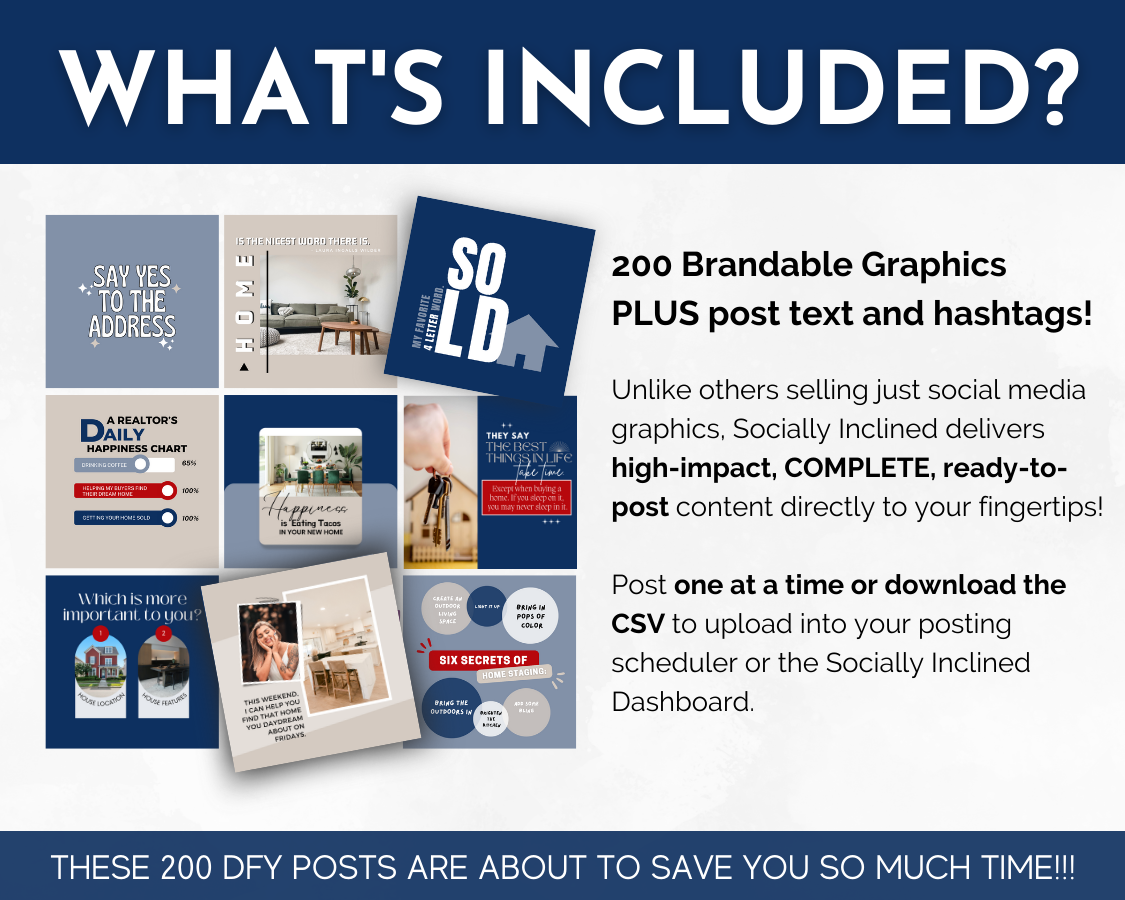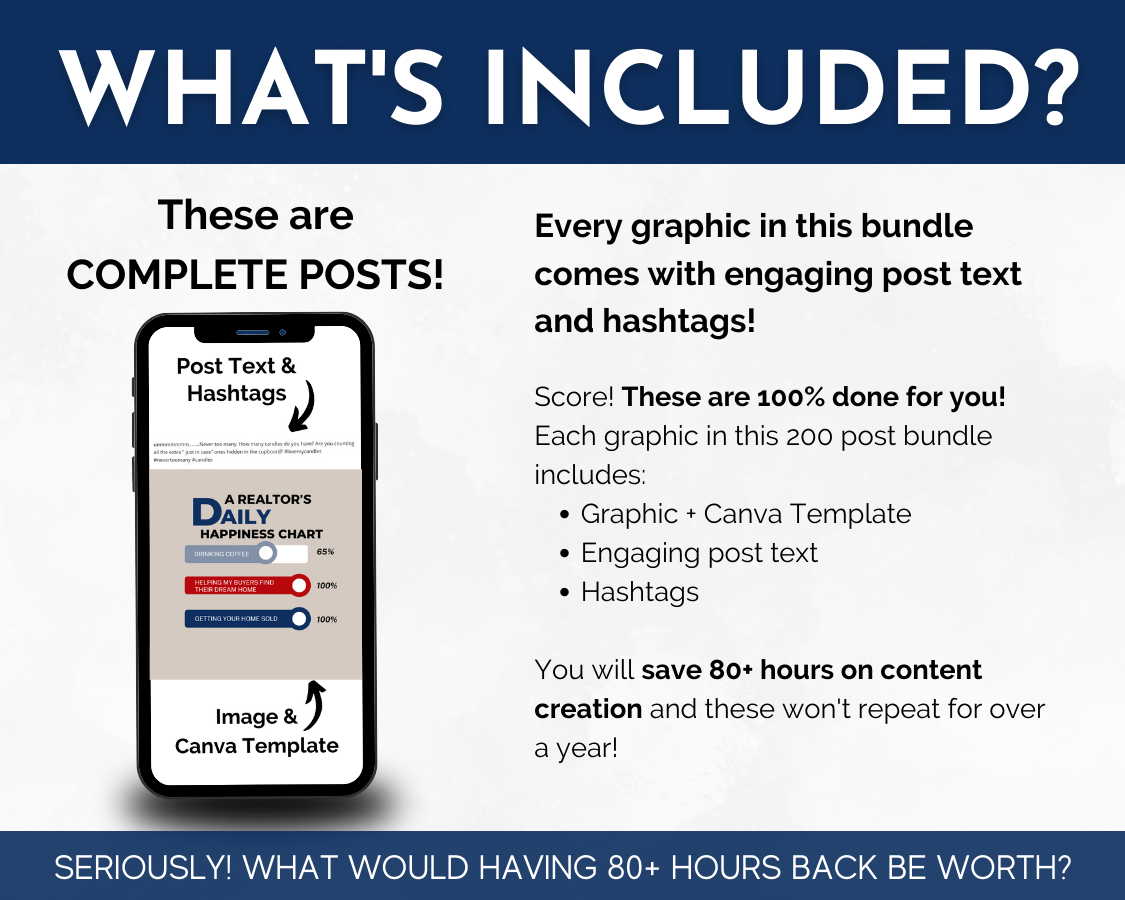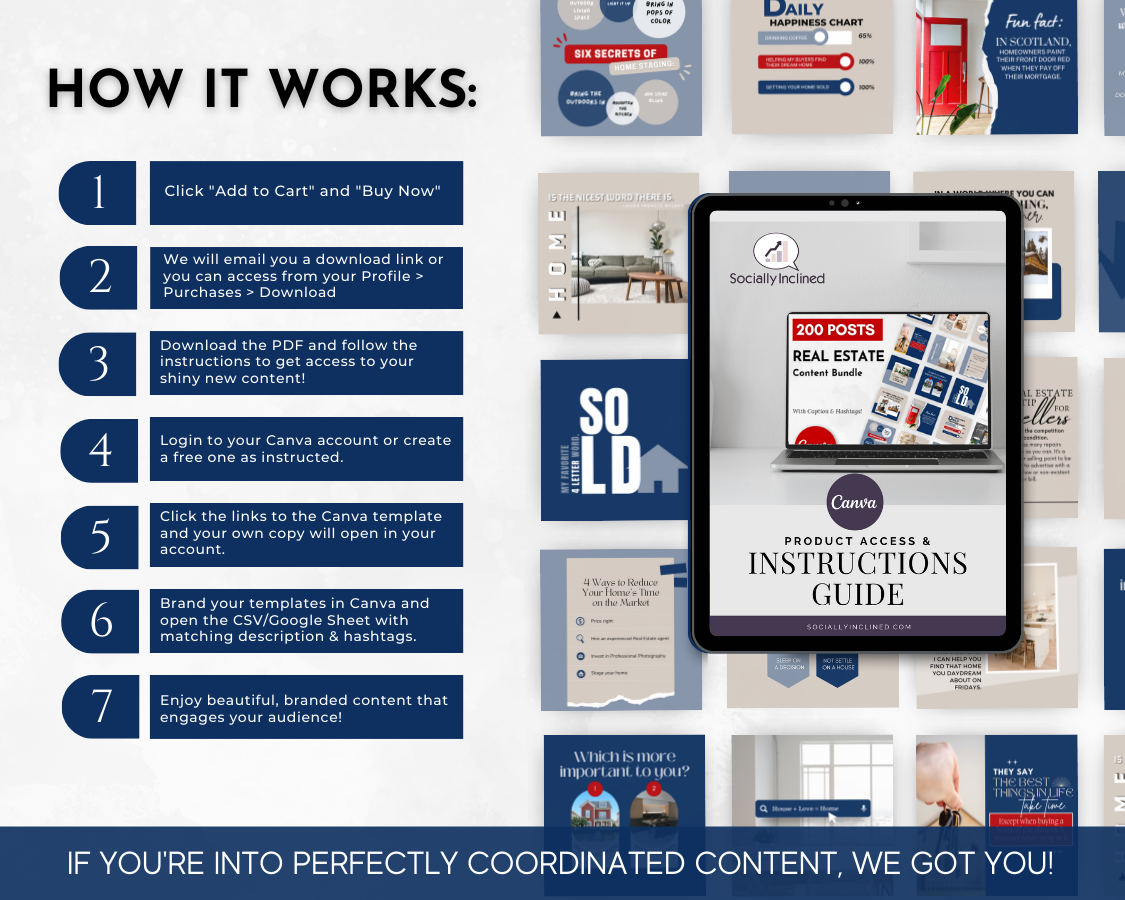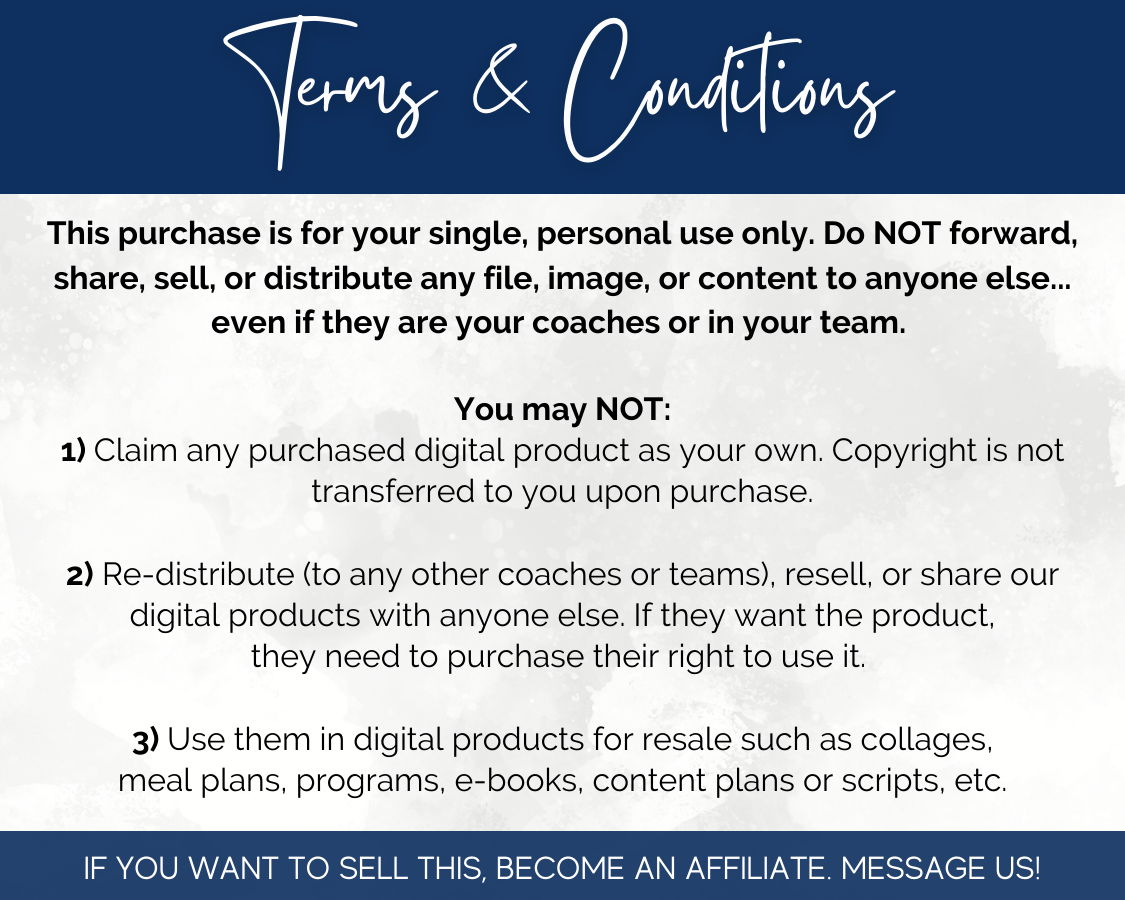 Instant Download

Easy to access downloadable PDF with everything you need to enjoy your product.

We're Here to Help

Please reach out if you need any help with access or bulk uploading.