Regular price
$147.00 USD
Regular price
Sale price
$147.00 USD
Unit price
per
Sale
Sold out
Calling all Virtual Assistants! 🌟 Take your online presence to the next level with our exclusive Virtual Assistant Social Media Post Bundle with Canva Templates. This comprehensive bundle is tailored specifically for skilled professionals like you, who excel at providing remote administrative support.

Introducing our extensive collection of 200 Handmade Virtual Assistant Social Media Images, meticulously created to cater to virtual assistants, freelancers, and administrative professionals. These ready-to-use posts feature a mix of educational content, productivity tips, client management strategies, and inspiring quotes, making them a complete resource for your social media needs.

Why Choose Our Bundle? Because it perfectly aligns with your role as a virtual assistant:

💡 Expertise and Versatility: Showcase your expertise and versatility as a virtual assistant with our content, designed to resonate with clients from diverse industries.

🌟 Foster Professional Relationships: Cultivate an atmosphere of trust and professionalism on your social media platforms, emphasizing the importance of strong client relationships.

⏰ Boost Productivity: Share productivity tips and time-saving strategies to help your audience optimize their workflow and accomplish more in less time.

💻 Educational Insights: Inspire and educate your audience with valuable insights into the world of virtual assistance, sharing your knowledge and expertise.

🌎 Celebrate Diversity: Embrace the diverse talents and experiences within the virtual assistant community, celebrating the individuality of each professional.

With our Virtual Assistant Social Media Post Bundle, you'll gain access to 200 professionally designed and customizable images that deeply resonate with your target audience. Each image comes with copy-and-paste text and relevant hashtags, allowing for seamless sharing across various social media platforms.

We understand the challenges you face as a virtual assistant, balancing multiple clients and varied tasks. Whether you're attracting new clients, establishing your authority in the industry, or providing valuable educational content, we've got you covered!

Here's what you'll receive in this comprehensive bundle:

📸 200 Handmade Images: Each image communicates inspiring messages, practical tips, and educational insights related to virtual assistance, showcasing your expertise and professionalism.

🖌️ Canva Templates: Gain access to customizable Canva templates, allowing you to personalize each post to reflect your unique brand identity and style.

📊 CSV with Graphics and Captions: Simplify your content scheduling process by utilizing our CSV file, which includes all the graphics and captions for easy upload to your preferred social media management platform.

🎁 Bonus: Daily Blank Social Media Planner: Stay organized and plan your content effectively with our daily blank social media planner.

Our brandable images can be seamlessly customized with your logo, colors, and fonts, ensuring a consistent and professional brand presence across all your social media channels.

Save precious time and deliver exceptional value with our Virtual Assistant Social Media Post Bundle. Streamline your content creation process, inspire your audience, and establish yourself as a trusted virtual assistant in the industry. Order now and unlock the potential of your social media presence!

Please note that this bundle does not include our highly acclaimed scheduling software, Socially Suite. However, if you're interested in subscribing to Socially Suite, our all-in-one content solution, visit https://www.sociallysuite.com/. When you purchase both a dashboard membership and this content bundle, we're delighted to offer complimentary scheduling assistance. Reach out to us when you're ready to seize this opportunity!

Looking to enhance engagement further? Join our FREE Get More Engagement Challenge and discover the secrets of our renowned "MVP Posting Strategy" at https://www.sociallyinclined.com/get-more-engagement.

We greatly appreciate your valuable insights and feedback. We'd love to hear how our ideas have resonated with the virtual assistant industry and how you've adapted them to suit your unique requirements. Your input will be instrumental in refining and expanding our offerings.
Digital Delivery

Our products are instantly delivered on the thank you page after checkout. You will download a PDF with a How To and all of your deliverables.
Have These Scheduled

NOTE: This bundle DOES NOT INCLUDE our best-selling scheduling software Socially Suite.

Save time with social automation. Check out our Socially Suite Dashboard where we automatically schedule these plus our MVP content for you to approve to automatically post to all of your networks.

***If you purchase BOTH a dashboard membership AND this content bundle, then we are happy to schedule it for you for free. Just reach out to us when you are ready for our help! :)
No Refunds or Exchanges

Due to the fact that all of our products are instantly delivered as digital products we do not offer refunds. Please be sure to look at the images of the product as they are a fair representation of what is included as well as read the full description. If you have any questions please reach out via chat before ordering.
We Love Feedback

We appreciate your ideas and feedback and would love to know what works best for your industry and how you have adapted the ideas to fit. Any feedback you can share will help to improve future planners.
Share
View full details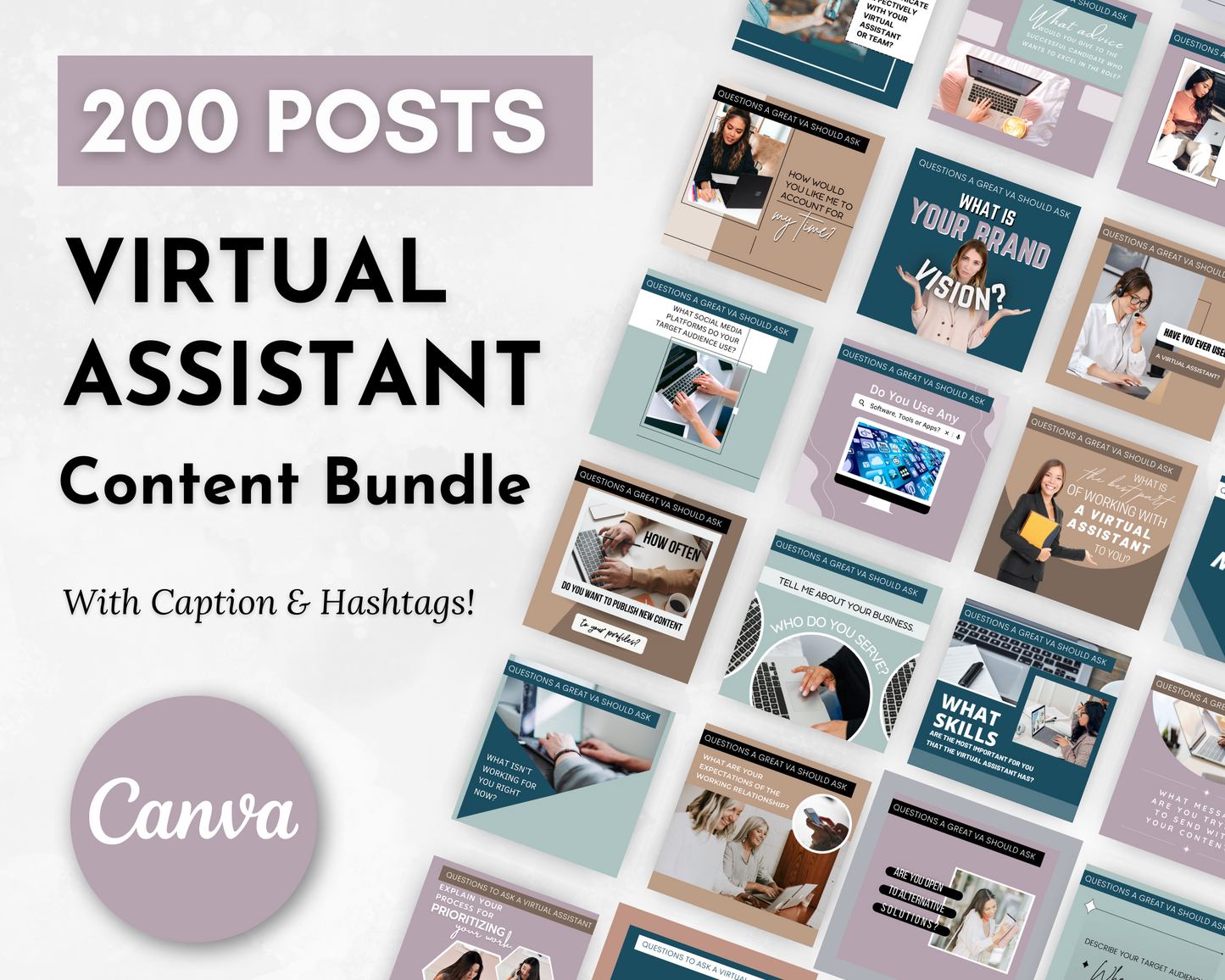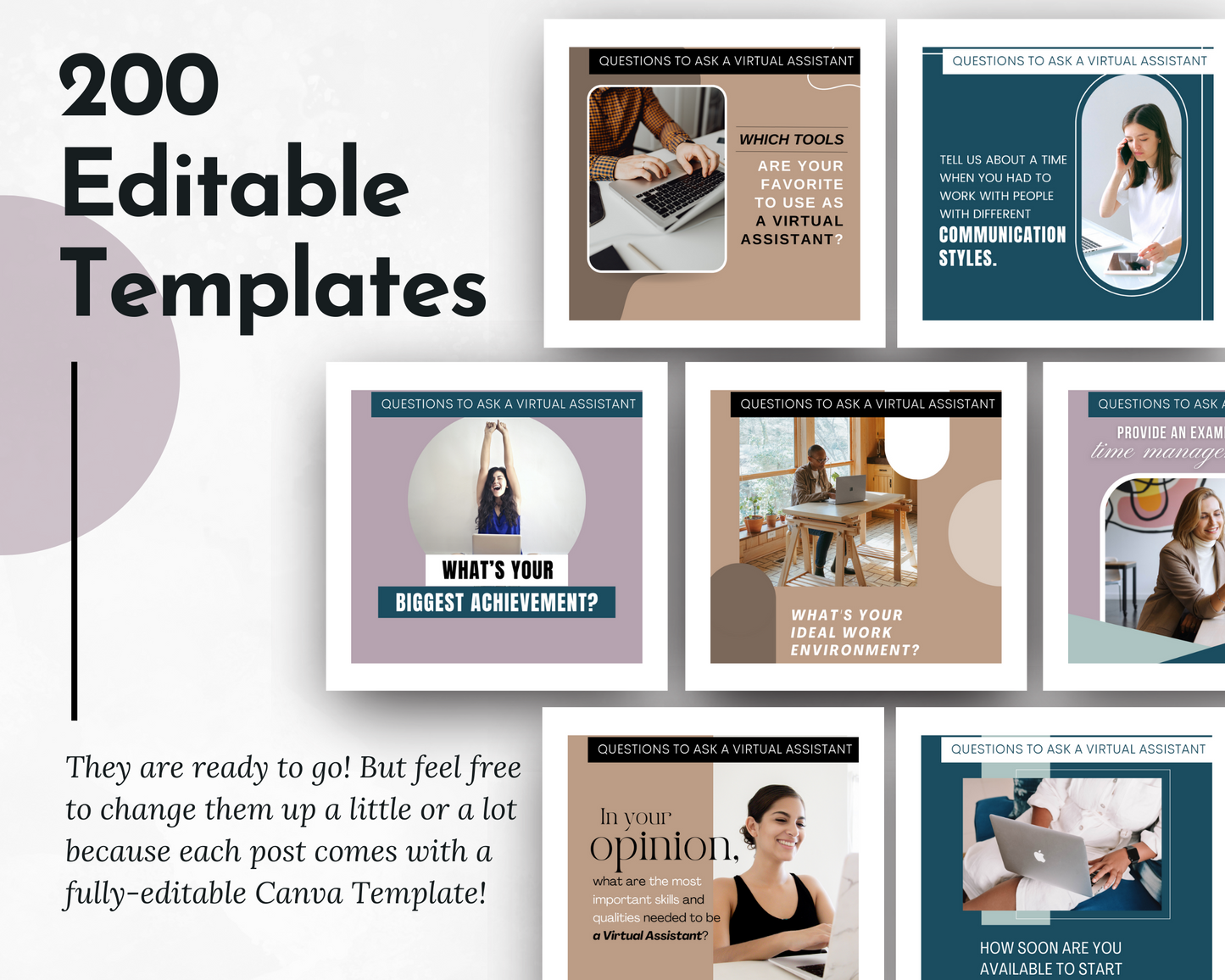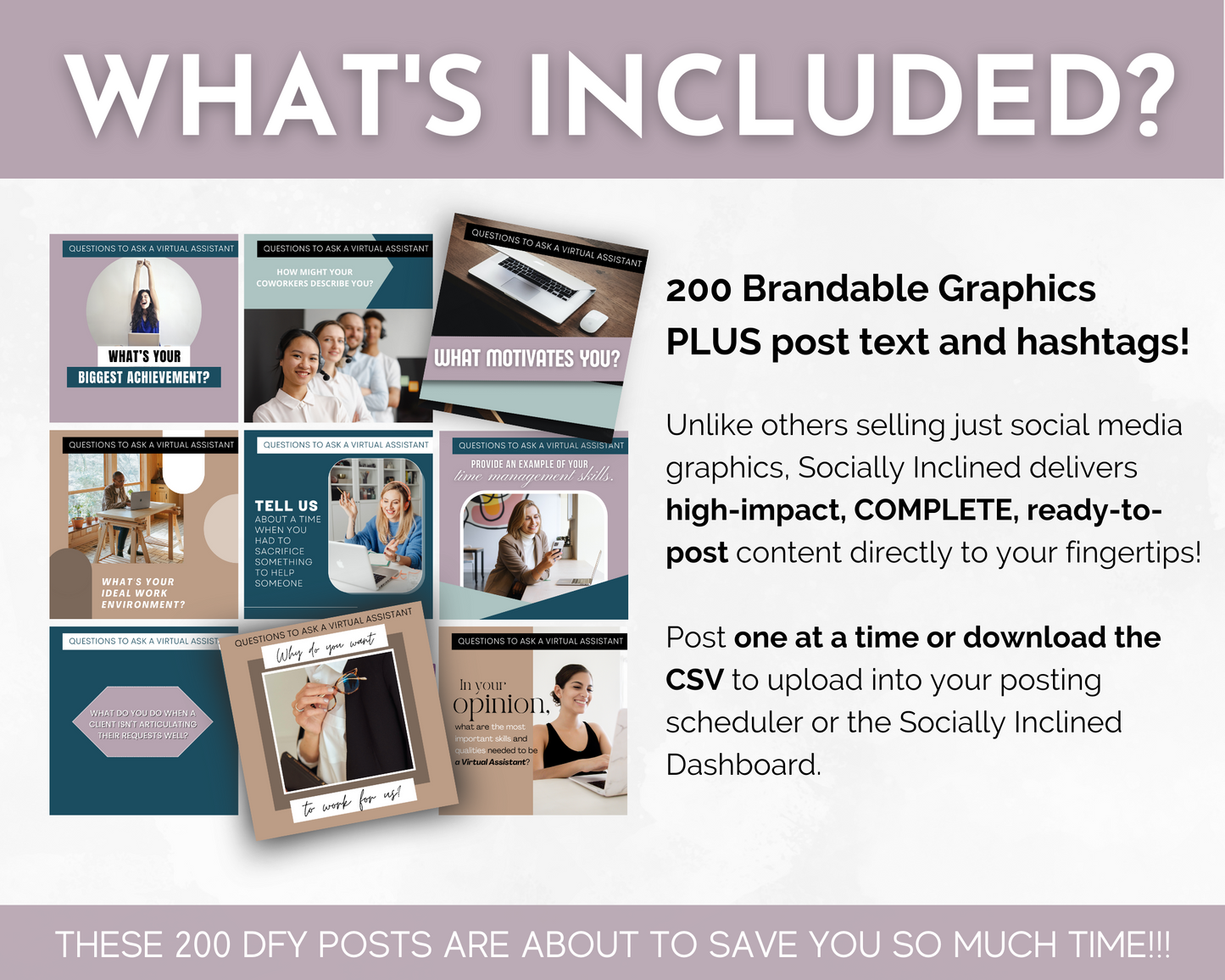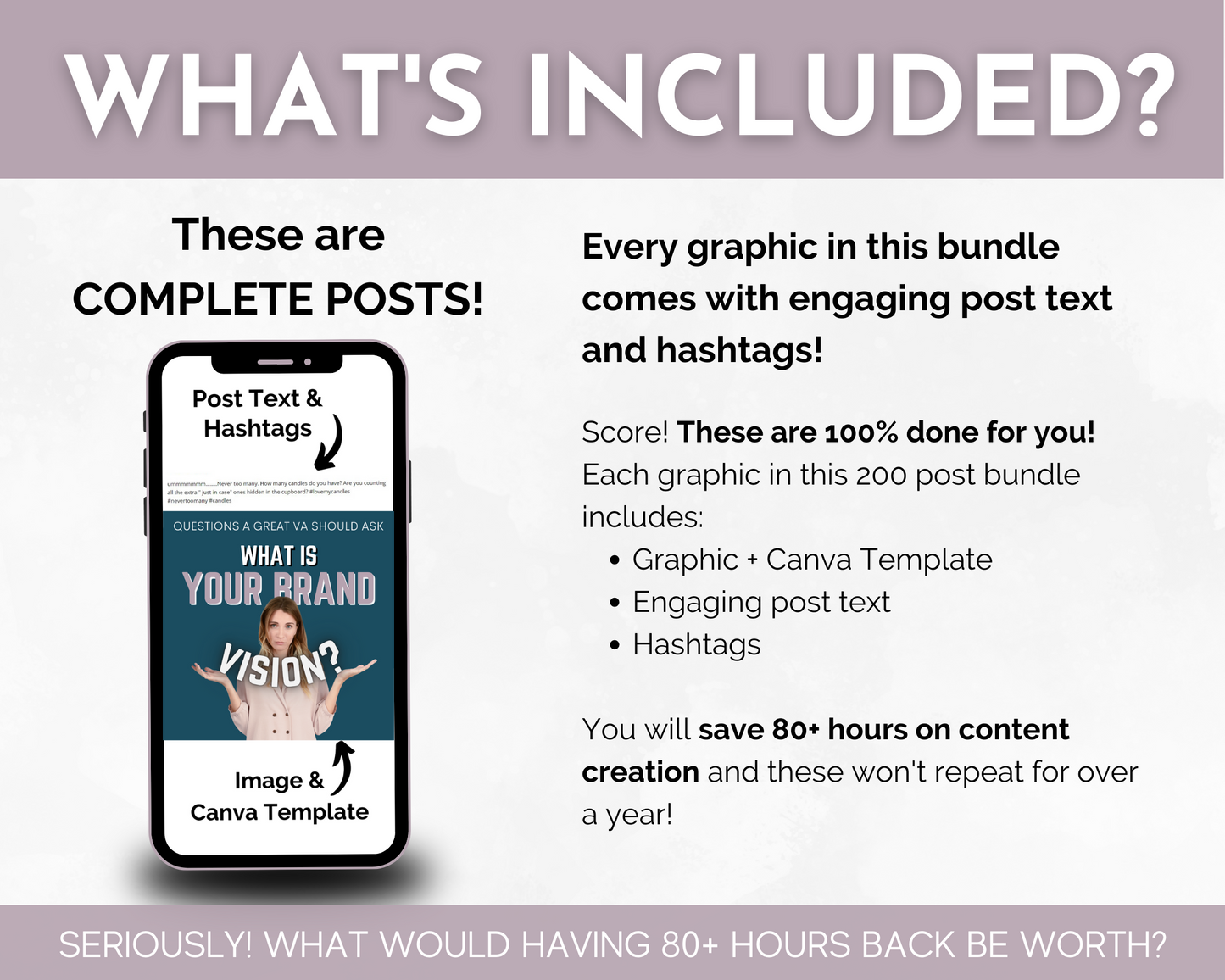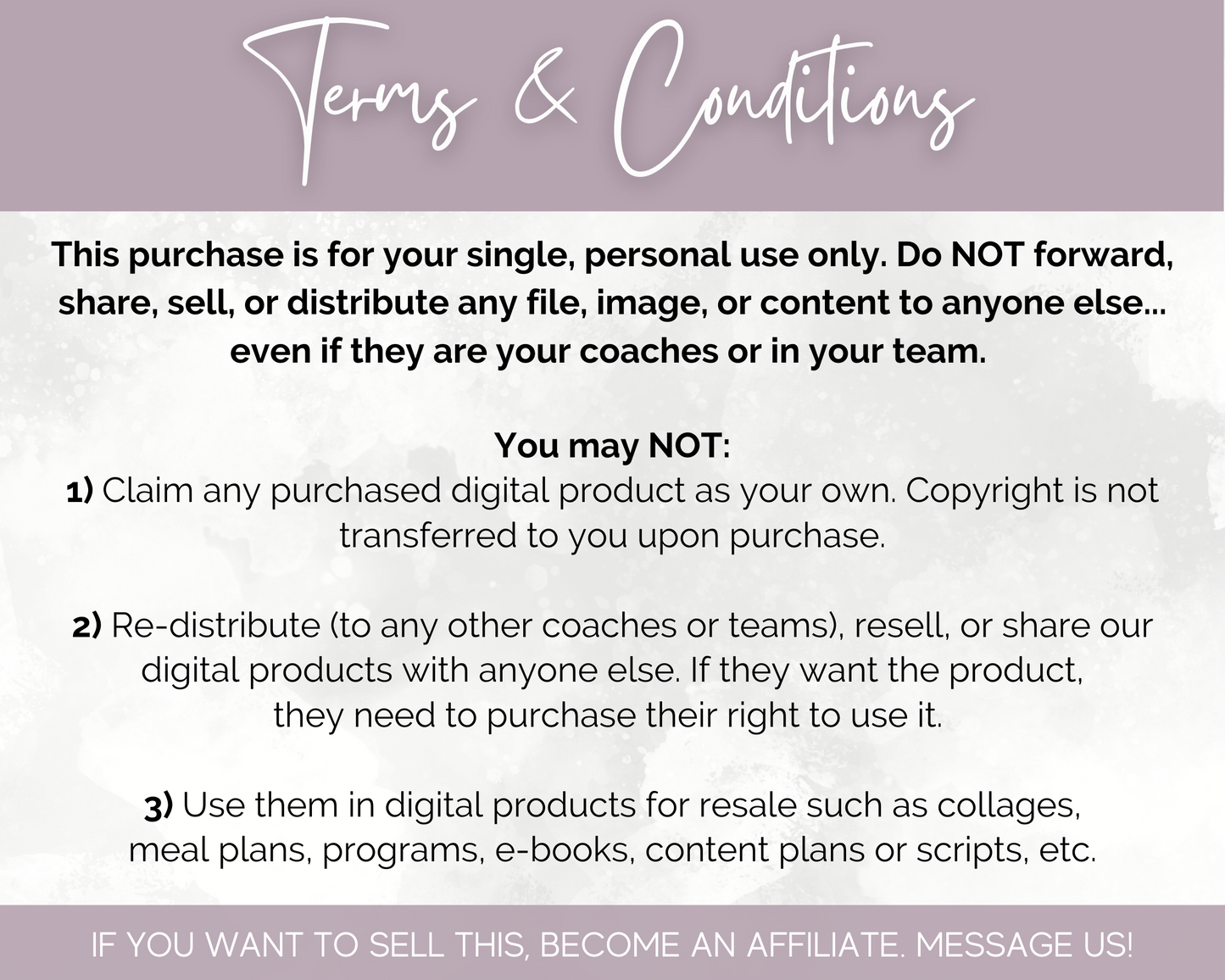 Instant Download

Easy to access downloadable PDF with everything you need to enjoy your product.

We're Here to Help

Please reach out if you need any help with access or bulk uploading.