Regular price
$147.00 USD
Regular price
Sale price
$147.00 USD
Unit price
per
Sale
Sold out
🌟 Elevate Your Web Design Business with the Ultimate Web Design Content Bundle! 🎉✨

Attention all web designers, developers, and digital visionaries! Are you ready to take your web design business to new heights of success? Look no further than our extraordinary Web Design Content Bundle! 🖥️💡📲

Say goodbye to the struggles of crafting captivating content – this bundle includes 200 complete web design posts, featuring 100 Web Design Quotes, 50 Web Design Questions, and 50 Web Design Tips! It's a treasure trove of creativity and inspiration that will set your brand apart and draw clients to your remarkable web design skills!

THIS CONTENT BUNDLE IS PERFECT FOR:


Passionate web designers eager to showcase their artistry and craftsmanship to the world.
Creatives who want to build a strong and influential online presence for their web design business.
Businesses seeking to expand their clientele and establish themselves as leaders in the web design industry.
Entrepreneurs with a mission to inspire and transform their audience through the power of exceptional web design.
Individuals who believe in the limitless potential of distinctive and stunning web design.

Your journey to success starts here! 🌟🖌️✨

Imagine possessing 200 professionally curated, original, and awe-inspiring posts that speak the language of web design fluently to your target audience! Each post comes with pre-written text and relevant hashtags, making your social media strategy effortless! Get ready to dazzle your followers with breathtaking visuals and compelling content!

We know the challenges you face when juggling web design projects and managing your online presence. Time, effort, and creativity are in high demand! But worry not, because we're here to simplify your life! 💪😊

Whether you're:


Prepping for a grand launch or showcasing your latest web design masterpieces, and need fresh, engaging content.
Desiring to have more leisure time while still attracting potential clients with irresistible, original posts.
Embarking on a new web design venture and seeking content inspiration to captivate your audience.
Feeling uninspired or in need of a spark to reignite your creativity and leave a lasting impact on your followers.
Yearning to expand your online reach with a treasure trove of additional content.

We've got the perfect solution! 🌐💻🌈

The Web Design Content Bundle is your secret weapon to reclaim valuable time, effort, and sanity in your social media marketing endeavors. It's thoughtfully designed to help you forge meaningful connections while establishing yourself as a trailblazer in the web design industry! Embrace the joys of social media with this extraordinary bundle! 🚀📲💖

HERE'S WHAT'S INCLUDED:


100 Web Design Quotes: Words of wisdom and inspiration that resonate with your audience and showcase your design philosophy.
50 Web Design Questions: Thought-provoking questions that spark engaging conversations and invite potential clients to explore your web design expertise.
50 Web Design Tips: Valuable insights and expert advice that position you as a sought-after authority in the world of web design.

BONUS: Daily blank social media planner

DELIVERED IN SEVERAL WAYS!

PDF File: Download it instantly and start posting right away!
Canva Templates Access: Simply click the link to open the templates in your own Canva Account.
CSV file: Includes corresponding posts and hashtags, ready to upload to a scheduler or for individual posting.

Get ready to save precious hours each week... ⏱️🎉✨

Please note that our bundle does not include our best-selling scheduling software. However, if you're interested, you can subscribe to our Socially Suite Marketing Management Membership at https://www.sociallysuite.com/ for a comprehensive, all-in-one content solution tailored to streamline your web design business.

And here's an exclusive offer: If you purchase both a Suite membership and this content bundle, we're delighted to schedule it for you, absolutely free of charge!

Unlock the true potential of your web design business with the Web Design Content Bundle! Embrace creativity, connect with your audience, and watch your business soar to new heights of success! 💻🌟🚀
Digital Delivery

Our products are instantly delivered on the thank you page after checkout. You will download a PDF with a How To and all of your deliverables.
Have These Scheduled

NOTE: This bundle DOES NOT INCLUDE our best-selling scheduling software Socially Suite.

Save time with social automation. Check out our Socially Suite Dashboard where we automatically schedule these plus our MVP content for you to approve to automatically post to all of your networks.

***If you purchase BOTH a dashboard membership AND this content bundle, then we are happy to schedule it for you for free. Just reach out to us when you are ready for our help! :)
No Refunds or Exchanges

Due to the fact that all of our products are instantly delivered as digital products we do not offer refunds. Please be sure to look at the images of the product as they are a fair representation of what is included as well as read the full description. If you have any questions please reach out via chat before ordering.
We Love Feedback

We appreciate your ideas and feedback and would love to know what works best for your industry and how you have adapted the ideas to fit. Any feedback you can share will help to improve future planners.
Share
View full details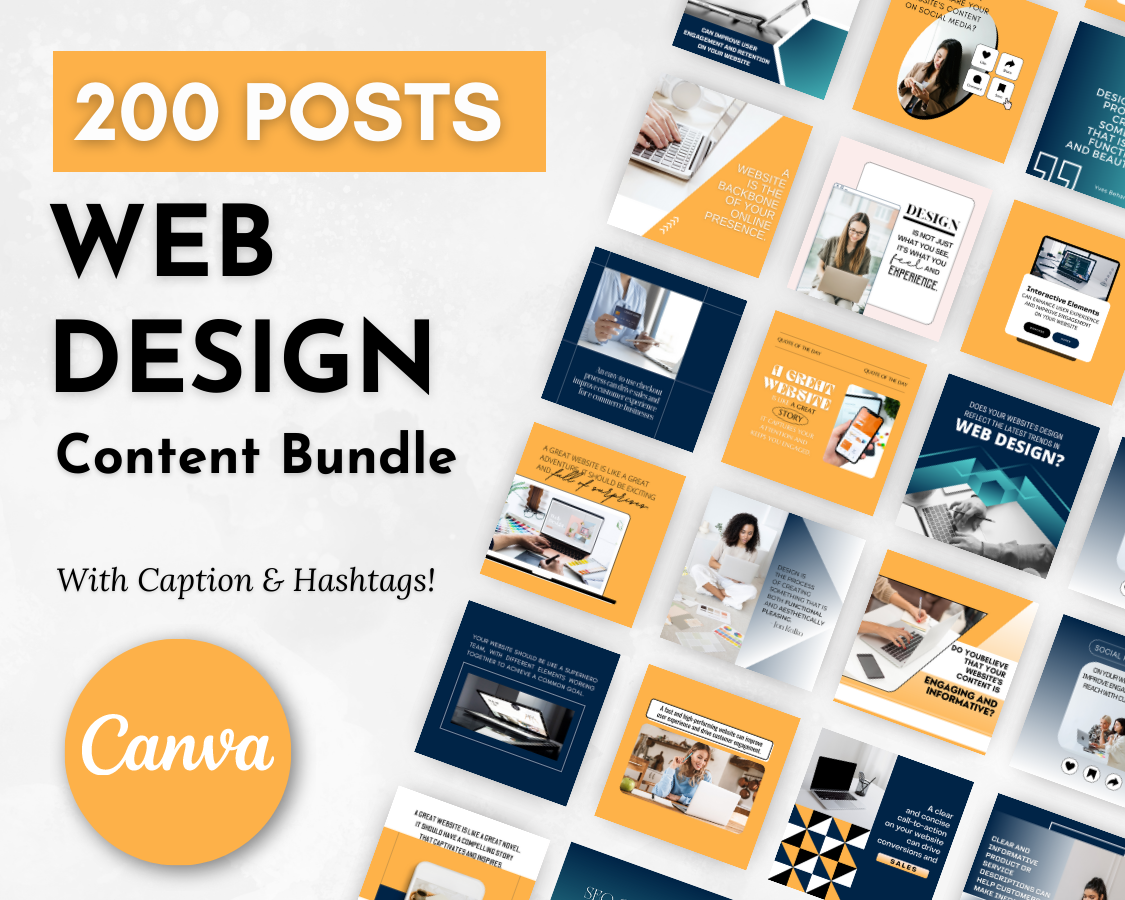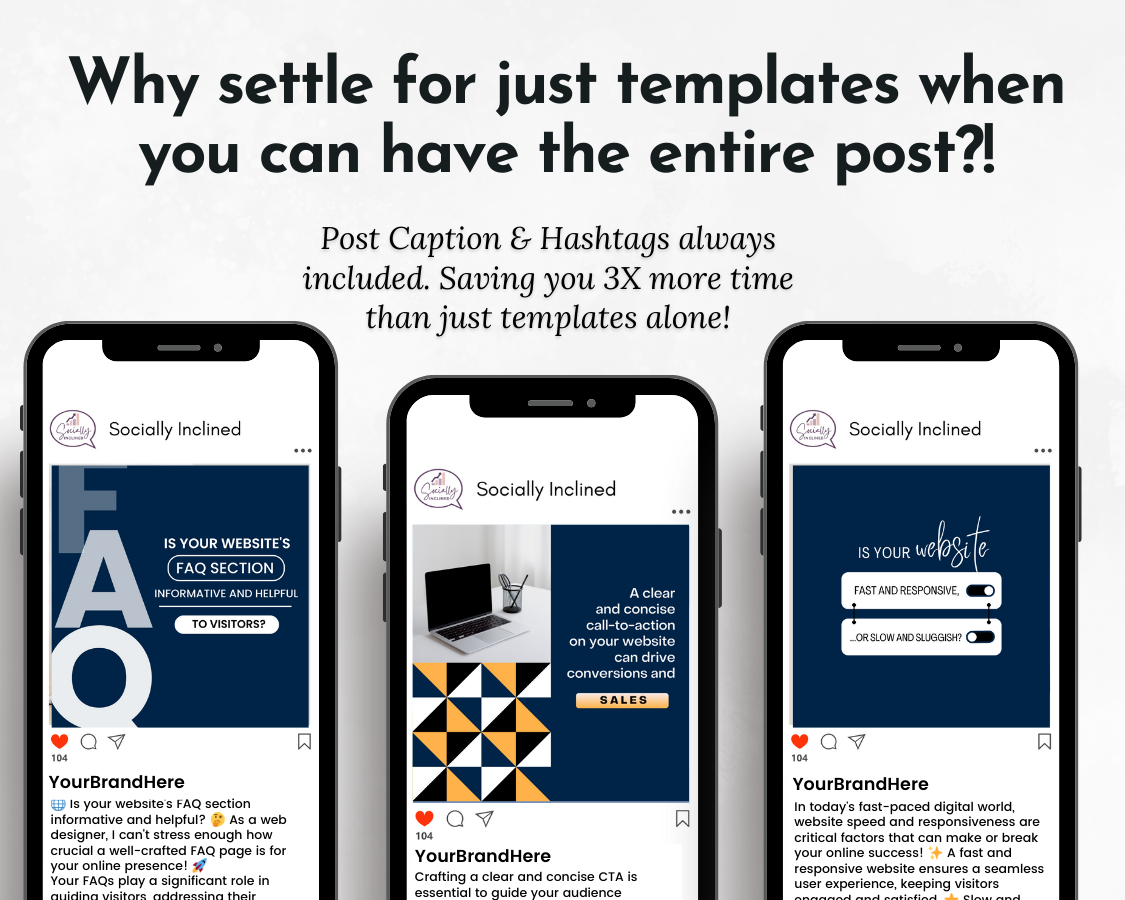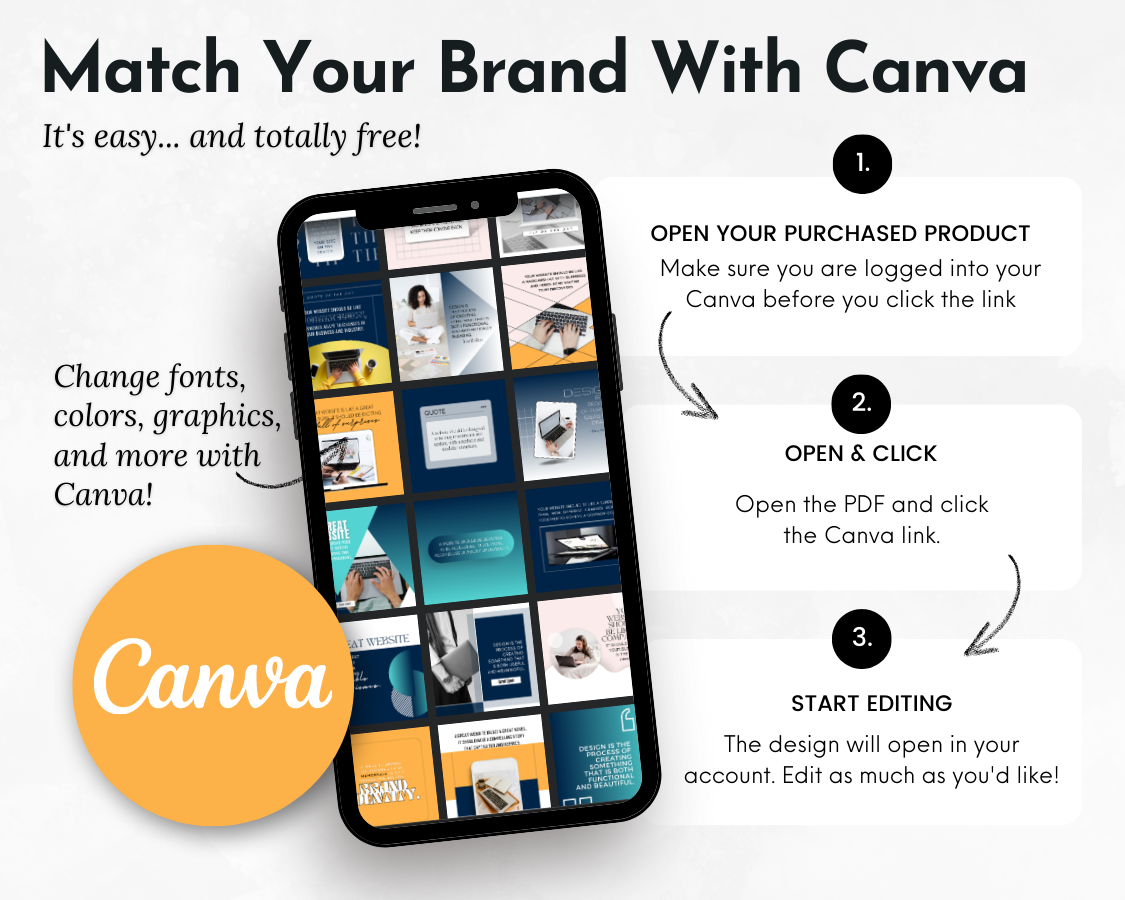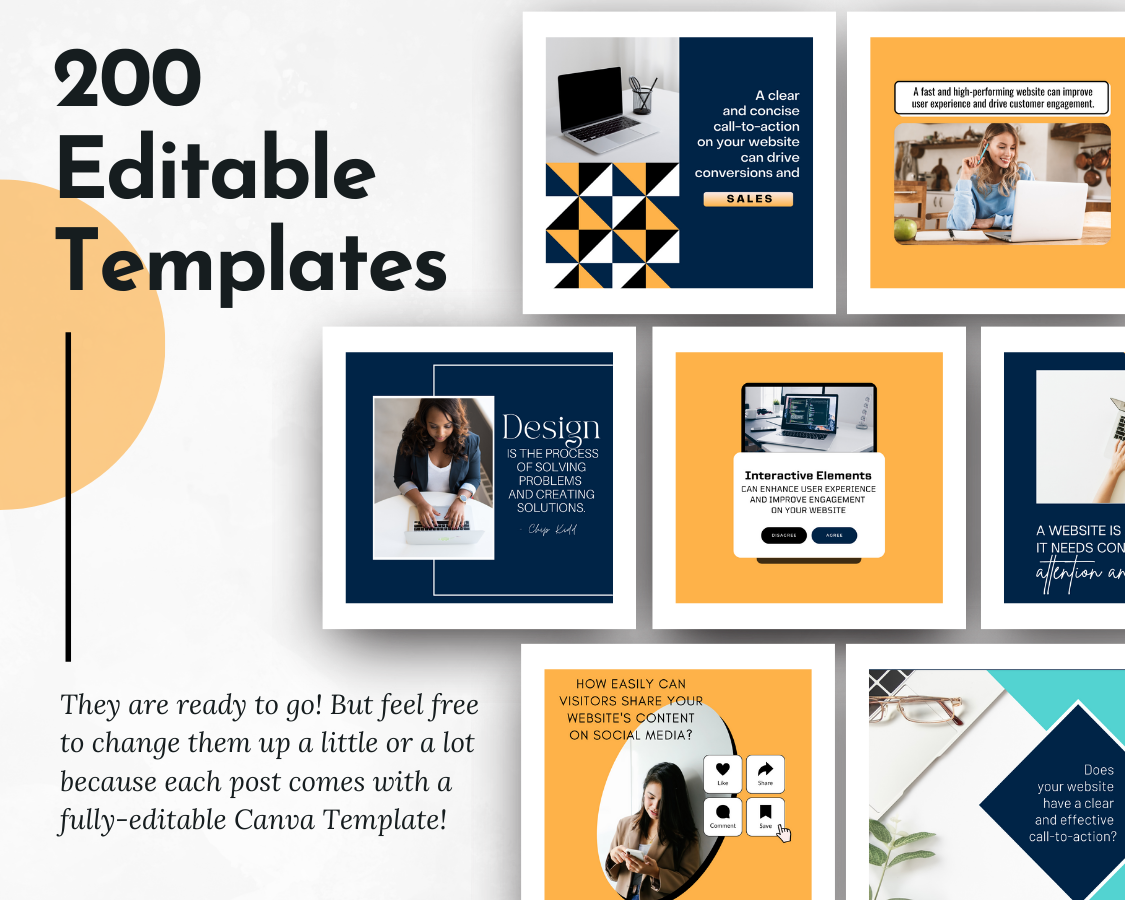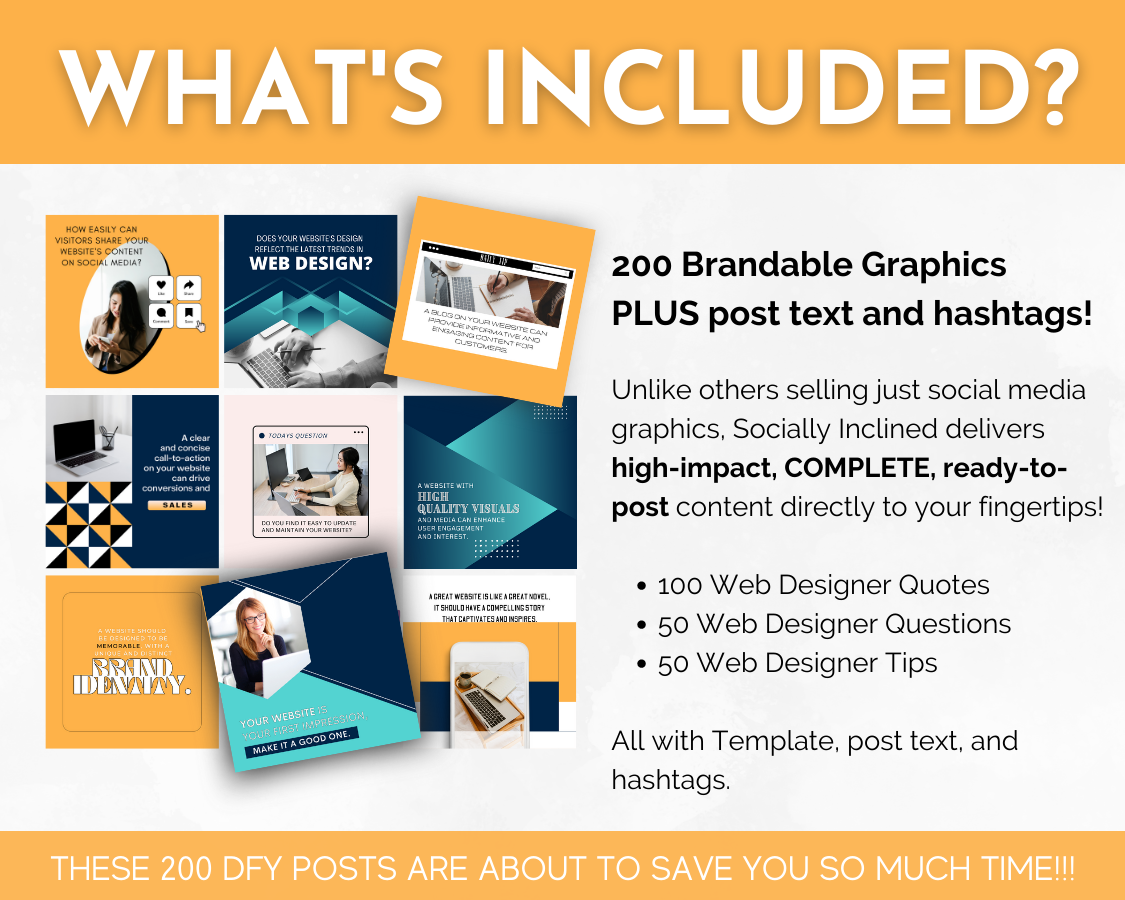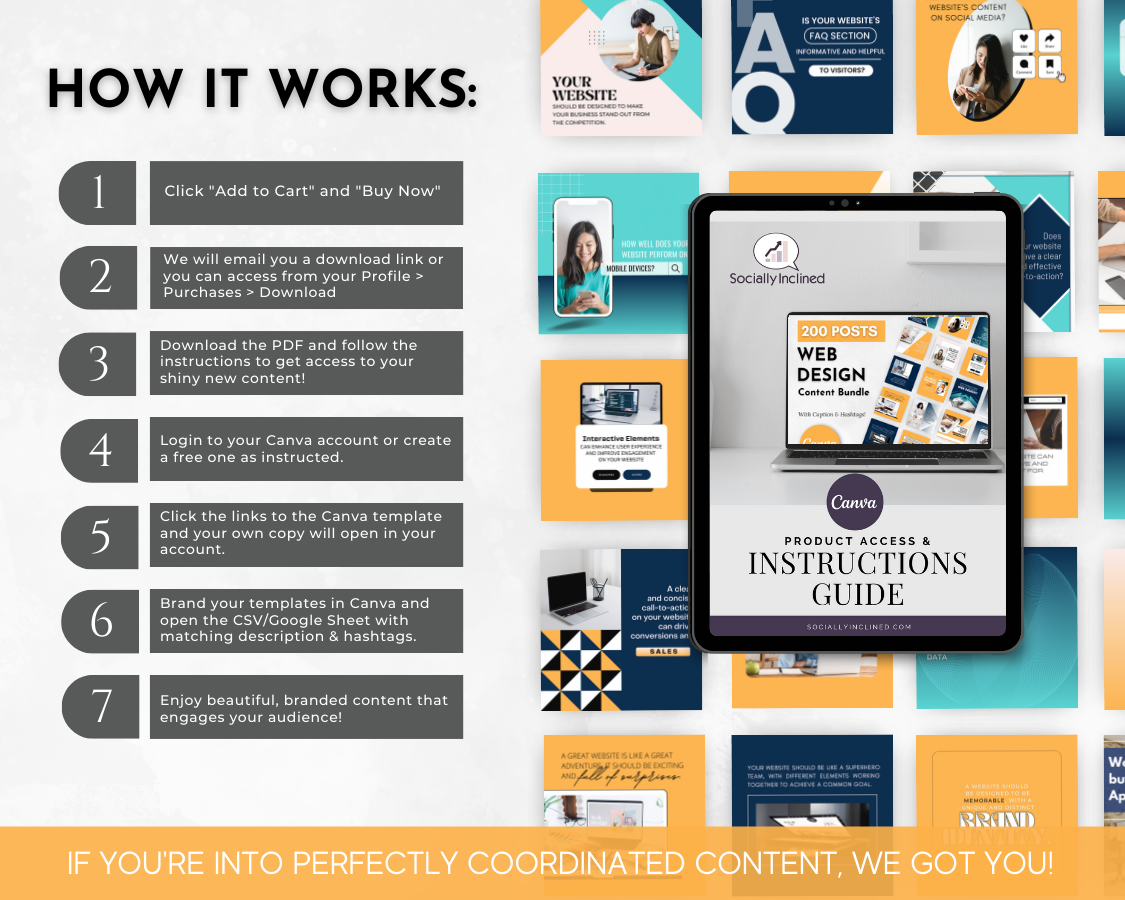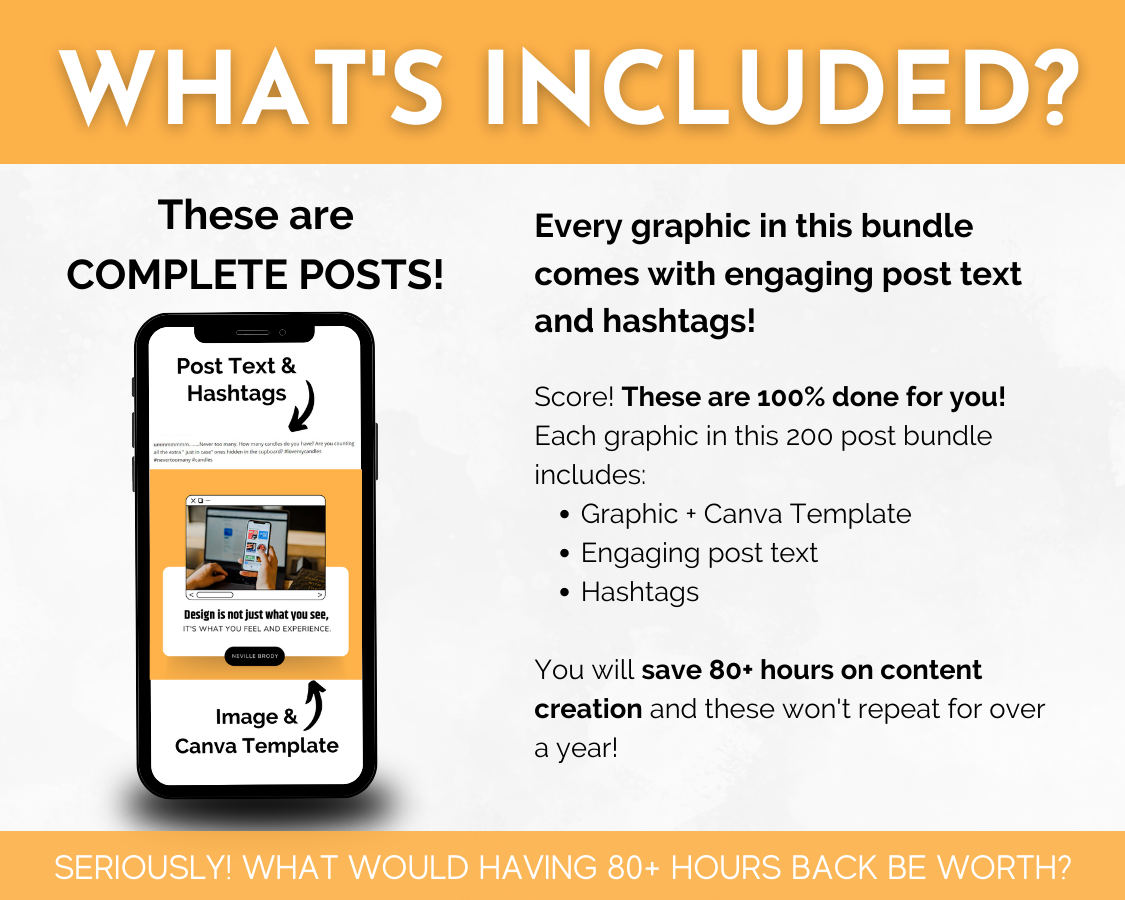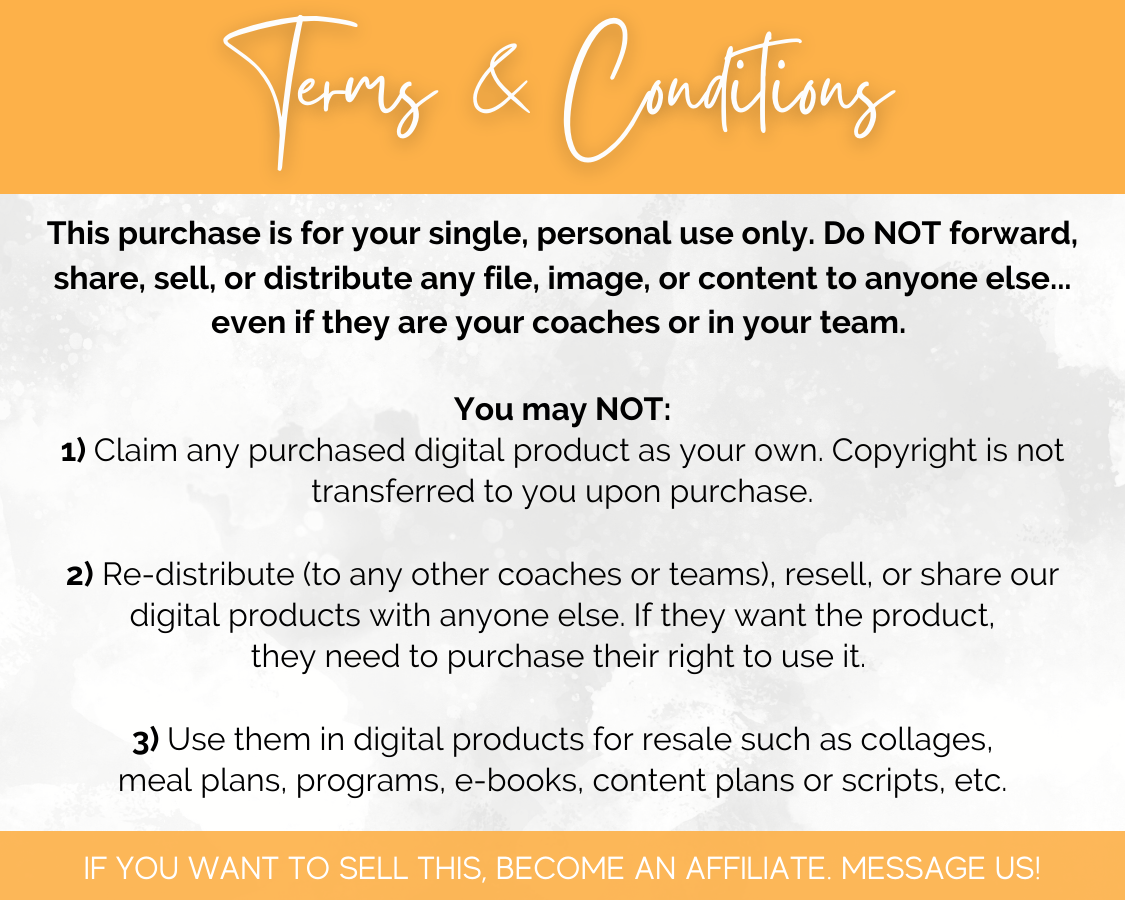 Instant Download

Easy to access downloadable PDF with everything you need to enjoy your product.

We're Here to Help

Please reach out if you need any help with access or bulk uploading.